Spring Break 2000
Day 8
On Friday morning we left DC and headed across Maryland. It was some very mountainous and beautiful terrain. We took I-270 to I-70 to I-68 to I-79. Around 2 PM we got to Pittsburgh. We unloaded our stuff in the motel room and proceeded downtown, our usual destination in an unfamiliar city. Pittsburgh is an interesting town, it has some huge bluffs around it. The downtown area is situated at the meeting of three rivers (Three Rivers Stadium, duh); the Allegheny and Monongahela rivers meet to form the Ohio River.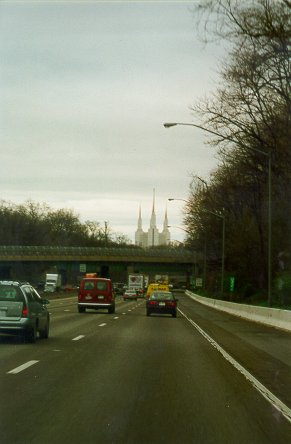 Mormon Temple in DC, one of only 6 in the world
The downtown area is very nice. We parked in a ramp and walked around. We went up in the US Steel building, which is very tall. We very briefly got a view of the city from the lounge there. We then walked to the meeting of the rivers, where there is a nice park. Then we left downtown and went to the top of the bluff overlooking the city, which was a spectacular view.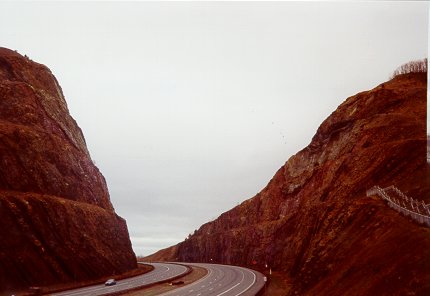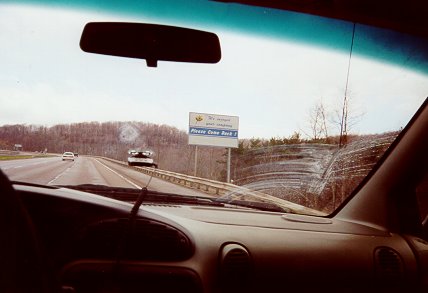 I-68 in Maryland, Leaving Maryland sign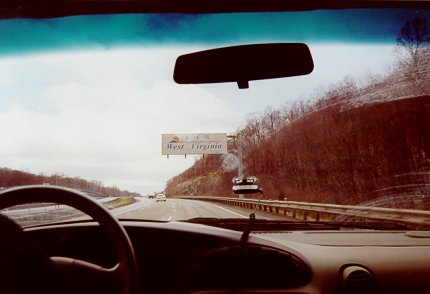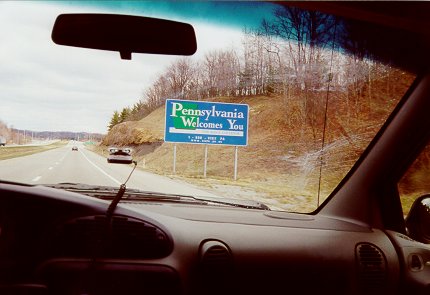 Welcome to West Virginia, Welcome to Pennsylvania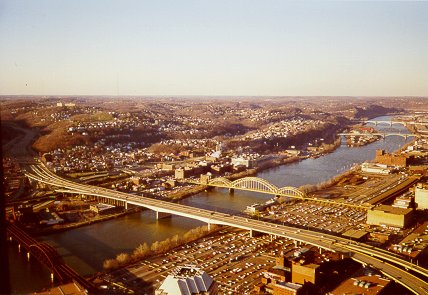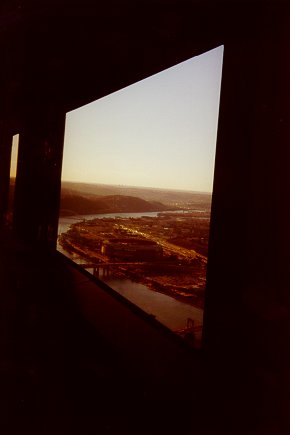 Pittsburgh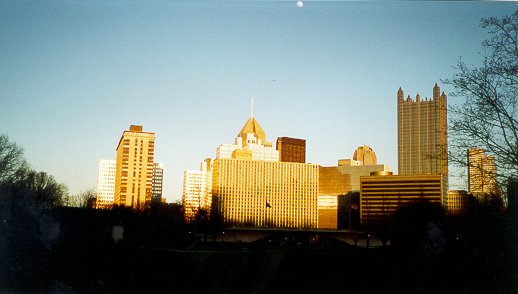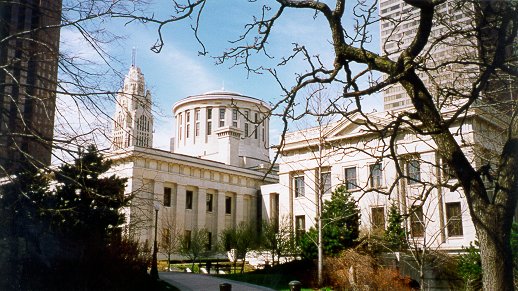 Downtown Pittsburgh, Three Rivers Stadium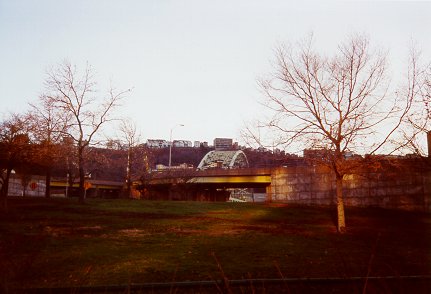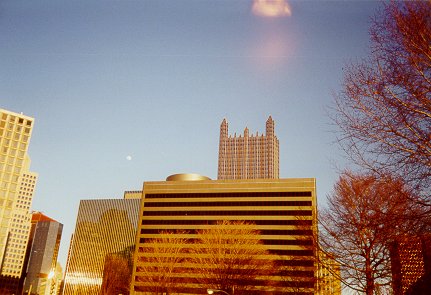 Pittsburgh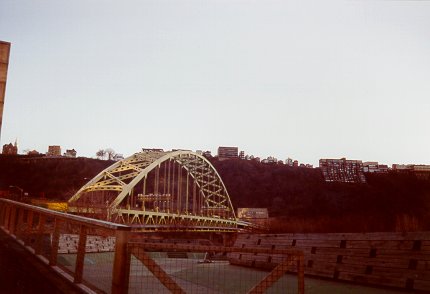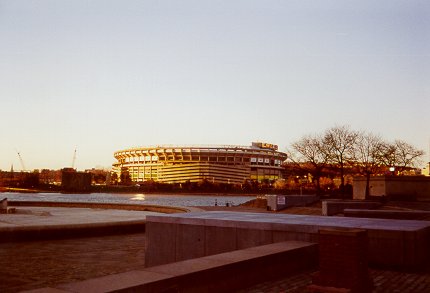 Bridge in Pittsburgh, Three Rivers Stadium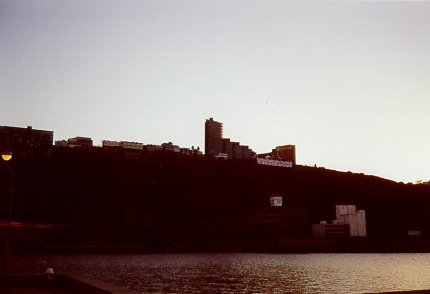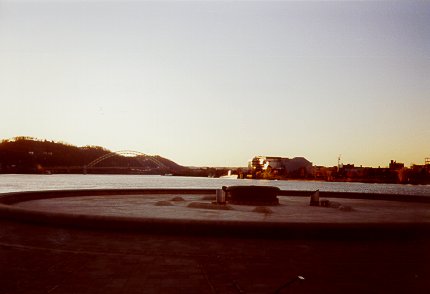 Bluffs around Pittsburgh, the meeting of the three rivers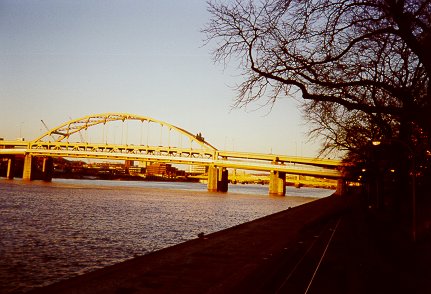 Bridge in Pittsburgh
---
1
2
3
4
5
6
7
8
9
10
11
---
Back to Main Photo Album
Back to The On-line Cubicle
---
Craig R. Holl / craigholl@hotmail.com / http://www.midwestroads.com/craigholl / http://www.midwestroads.com/craigholl/photo/southeast/southeast10.html / &copy 1996-2013 / Revised April 8, 2013