Spring Break 2000
Day 6
On Wednesday morning we left North Carolina and drove through Virginia to Washington, DC. We drove through downtown DC at around 11 AM, and traffic was horrible. We decided to drive to a Park and Ride station for the Metro, which is DC's subway system. So we drove to Wheaton Station, which is in the suburbs near where Ben's friend Kimmine lived, where we were staying that night. The Metro is a really nice subway system, and I've heard it's the best in the country. It was really clean, and easy to use. I would recommend using it for any visitors to DC, it sure beats driving around this mess of a capital.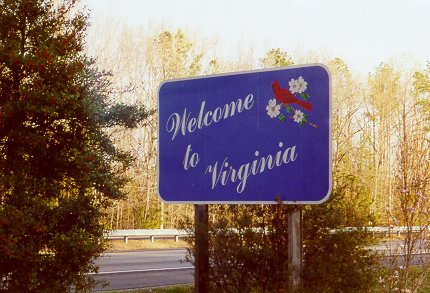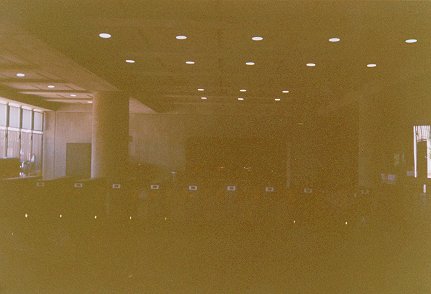 Welcome to Virginia sign, attempt at a picture of a Metro Station
The first place we took the Metro to was the Pentagon City mall, which is absolutely huge. We had to go there because Scott's camera broke earlier in the day, and he wanted to try to get it fixed. Unfortunately, he was unable to have someone fix it soon enough, so he went without a camera the rest of the trip.
After Pentagon City, which is just south of the downtown area, we took the Metro to Arlington National Cemetary. We spent a couple hours there. We saw JFK's gravesite and eternal flame, the Tomb of the Unknowns, the Challenger memorial, and the mast of the Maine. We saw the changing of the guard, and a presentation of a wreath to the Tomb of the Unknowns. It was really moving.
Around 4 we walked from Arlington National Cemetary across the Potomoc River to the National Mall. We basically just walked through it that day to get a taste of it on the way to our Metro station. We then took the Metro back to Wheaton Station and drove to Kimmine's apartment. Around 7 PM we drove to Georgetown and ate at a nice restaurant.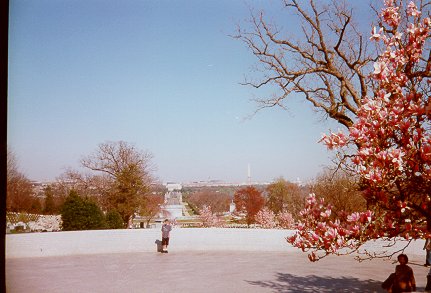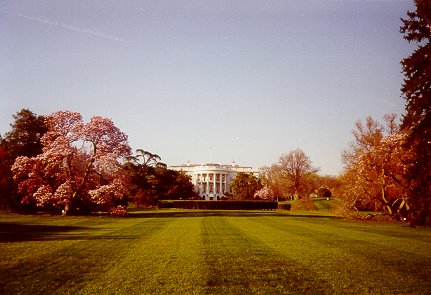 Washington DC from Arlington National Cemetary, White House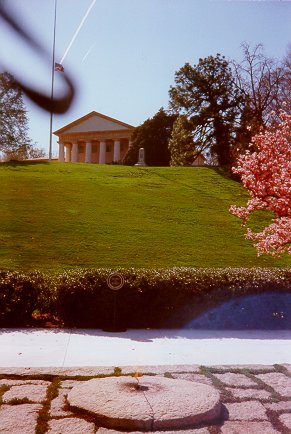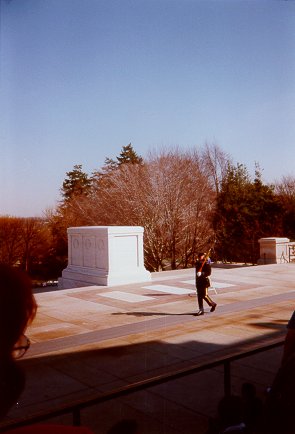 JFK's Eternal Flame, Tomb of the Unknowns

DC from Arlington

DC from Arlington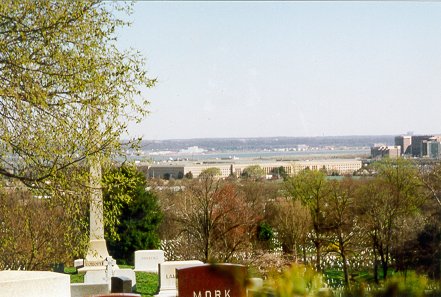 The Pentagon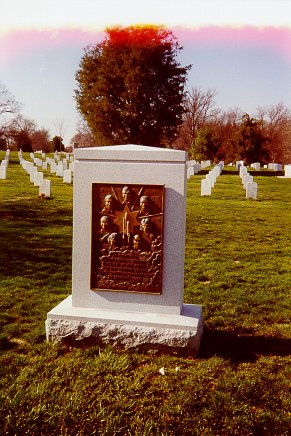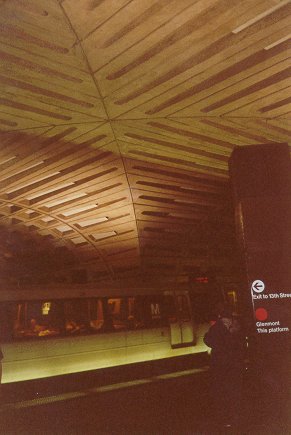 Challenger Memorial in Arlington National Cemetary, typical architecture at Metro stations
---
1
2
3
4
5
6
7
8
9
10
11
---
Back to Main Photo Album
Back to The On-line Cubicle
---
Craig R. Holl / craigholl@hotmail.com / http://www.midwestroads.com/craigholl / http://www.midwestroads.com/craigholl/photo/southeast/southeast08.html / &copy 1996-2004 / Revised February 3, 2003