Spring Break 2000
Day 7
On Thursday we drove to the Silver Spring Metro Station and took it into the National Mall. First we went to the White House, but the line was already too long, so we decided to skip it, as we had plenty to do. The first thing went to was the reflecting pool, which was pretty dirty. Then we saw the Vietnam Veterans Memorial, which was very moving. The Lincoln Memorial was up next. It was a lot bigger than I had imagined, it is absolutely huge. The next stop was the FDR Memorial, which is new. It was very well laid out, and takes you through his four terms. The Jefferson Memorial was also larger than I thought it would be.

White House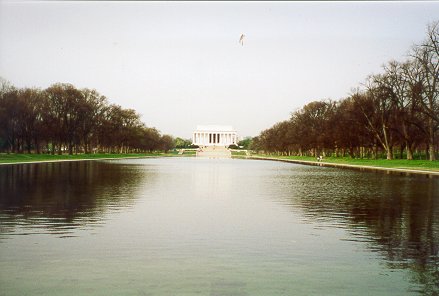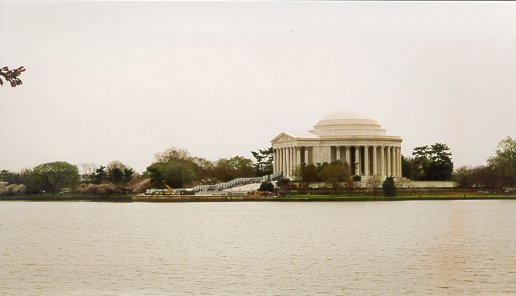 Lincoln Memorial, Jefferson Memorial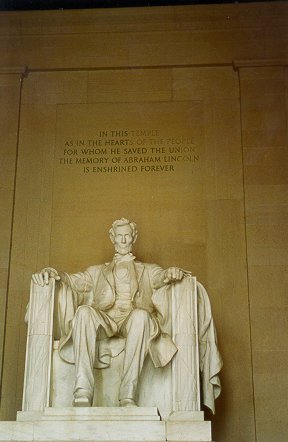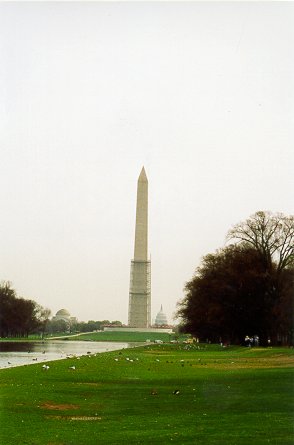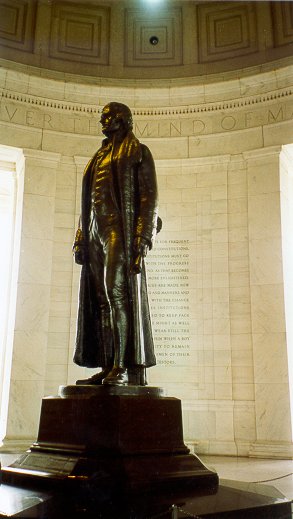 Lincoln Memorial, Washington Memorial, Jefferson Memorial
By this time we were very hungry, so we walked across the Mall to Union Station. On the way we passed the Washington Memorial, which is under construction, and also a trucker's rally. A lot of truckers had their rigs parked right on the Mall. This was because they were protesting the high diesel fuel prices. It was interesting to see all the trucks. Union Station is the downtown Amtrak station, and is also a Metro Station. We heard it had a huge food court, so we went there. This was the biggest food court I've ever seen.

Trucker's Rally in Washington DC
After we ate, we went over to the Capitol. Once again, the line was too long to get in, so we just walked around it. Up next was the Smithsonian Air & Space Museum. We spent from 3:30 until 5:30 there, and it wasn't nearly enough. I could've easily spent a whole day looking at the exhibits that were up, and there were about 1/4 that weren't up. At 5:30 we took the Metro back to Kimmine's place, and we rested for the rest of the evening.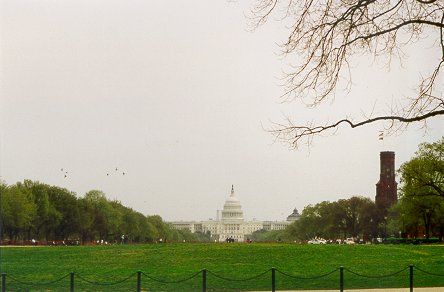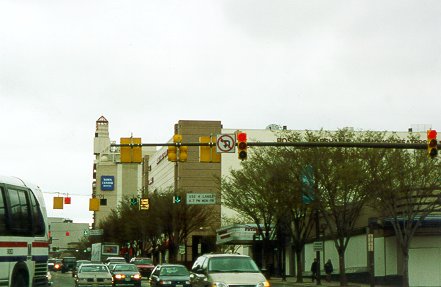 Our Nation's Capitol, weird sign in DC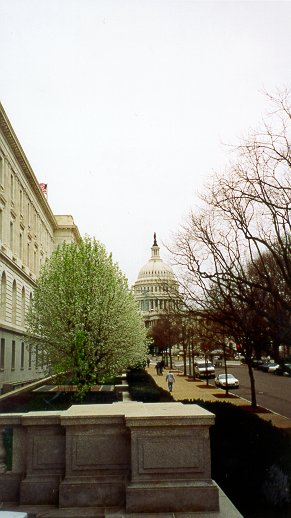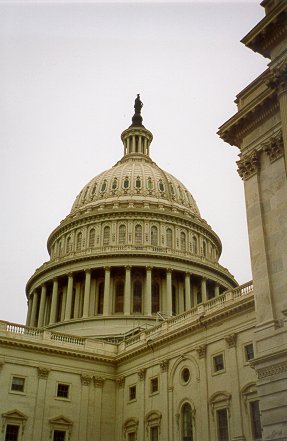 Our Nation's Capitol
Downtown Washington DC is an amazing place. All the monuments, the people, the government: it is a great mix. We happened to be there when all the cherry trees were in bloom, and it was beautiful. If there is a way to get there during this time sometime in your life, even just for a day, do it. Another bit of advice for the DC traveller: Make sure you pause and take in the beauty of our Nation's Capital. Sit on the steps of the Lincoln Memorial and look at the Washington Monument in the Reflecting Pool. Sit on the steps of the Capitol and look over the Mall from Capitol Hill. Sit in the grass along the Potomoc River. Sit on any bench on the Mall and look around. You will not regret it.
---
1
2
3
4
5
6
7
8
9
10
11
---
Back to Main Photo Album
Back to The On-line Cubicle
---
Craig R. Holl / craigholl@hotmail.com / http://www.midwestroads.com/craigholl / http://www.midwestroads.com/craigholl/photo/southeast/southeast09.html / &copy 1996-2004 / Revised February 3, 2003