Spring Break 2000
Day 5 (continued)
After almost two hours walking around, we left for the ocean, which was about 20 minutes away. We wanted to see it for one last time on our trip. After that, we took I-95 through the Carolinas. There wasn't much to see, the only attraction was a town called South of the Border. It is a small town just south of the North Carolina border that has advertisements about it for about 100 miles leading to it, like Wall Drug in South Dakota. This town was a cheesy tourist trap, with lots of gaudy stereotypical Mexican look.
The Carolinas were different from what I expected in scenery. The interstate was lined with lots of evergreen forests. Only when we went through cities were there clearings.
We stayed in Roanoke Rapids, North Carolina this night.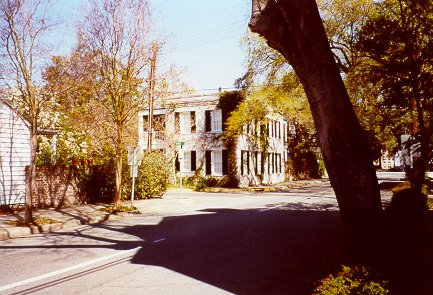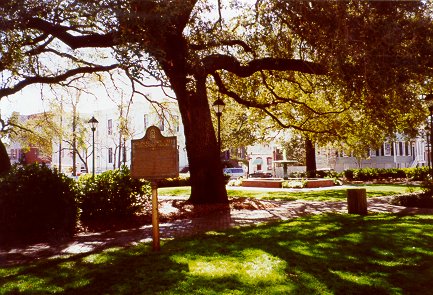 Savannah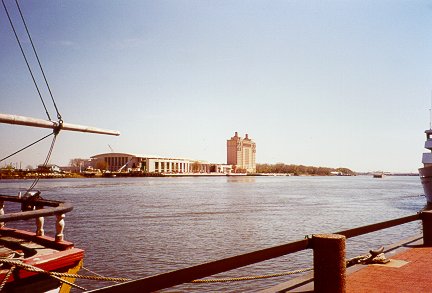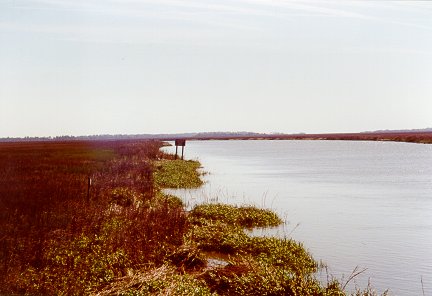 Savannah, Intercoastal Waterway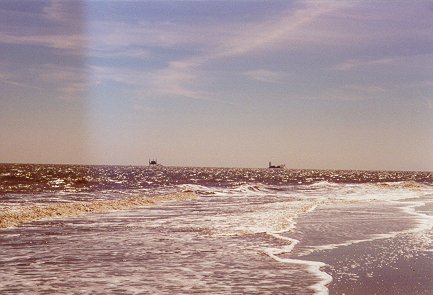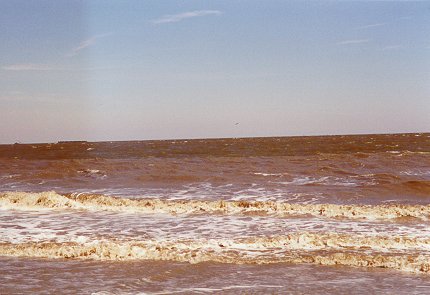 Atlantic Ocean off Tybee Island near Savannah, GA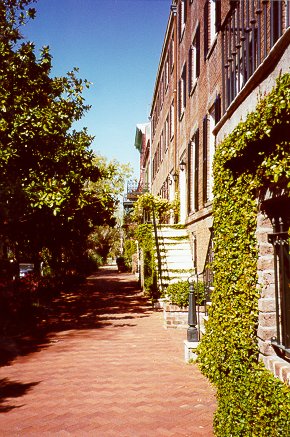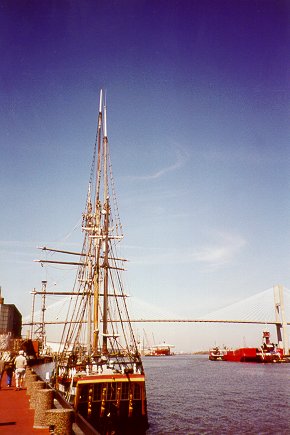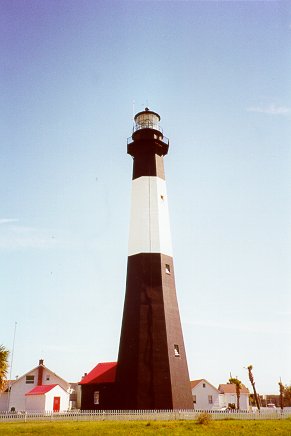 Savannah, Savannah, lighthouse in Savannah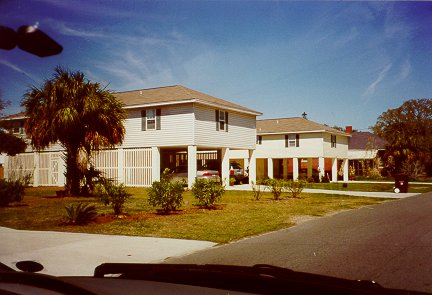 House on stilts in Savannah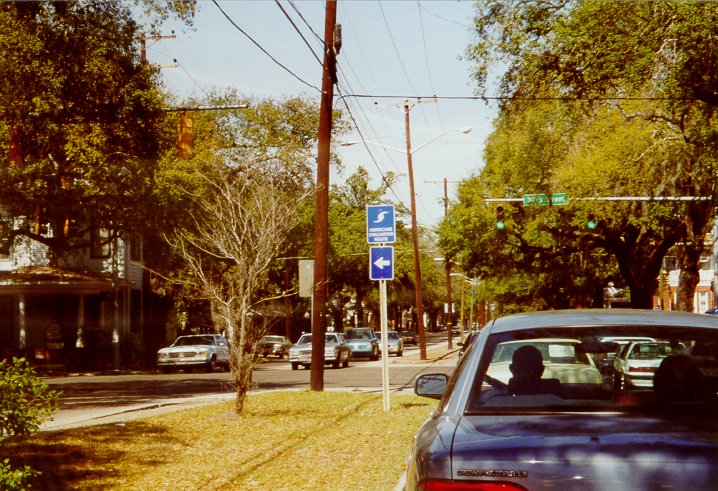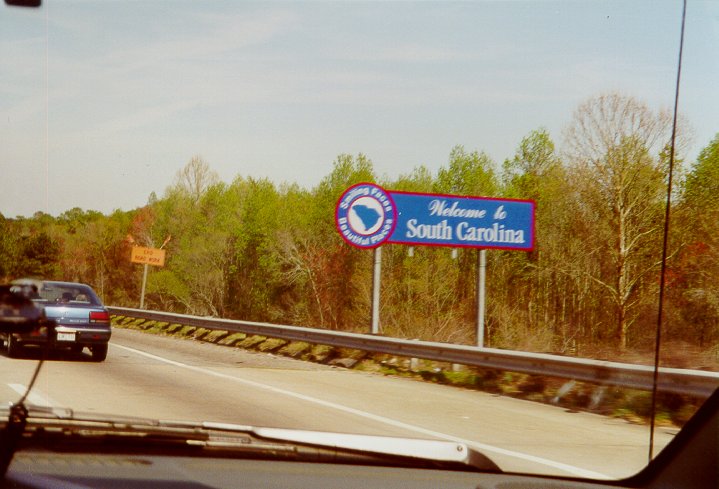 A hurricane evacuation sign in Savannah, Welcome to South Carolina sign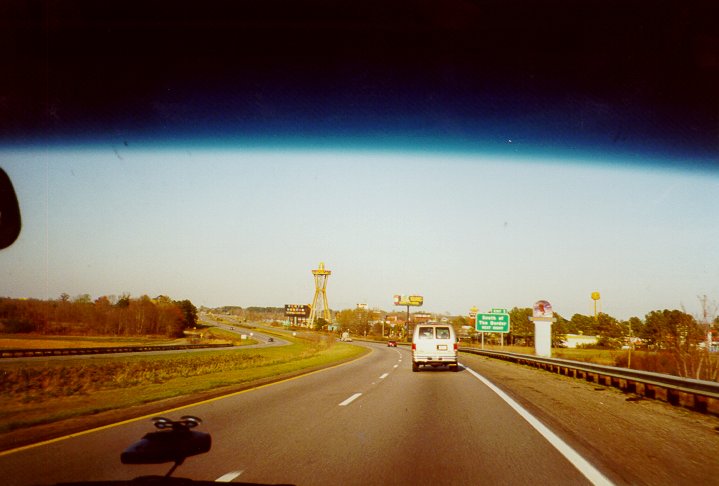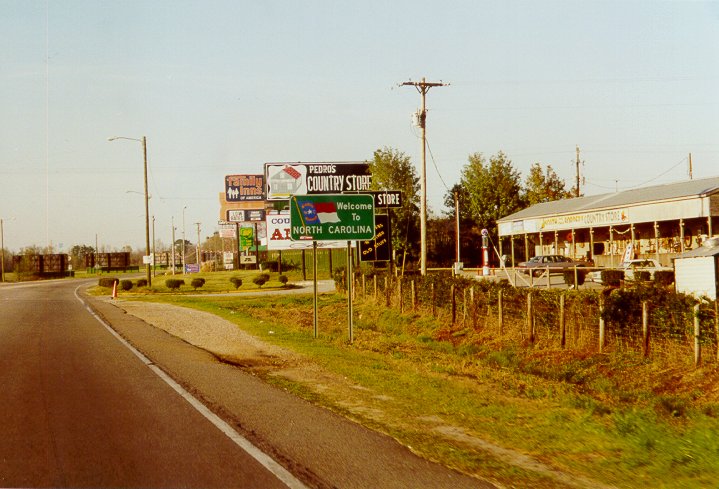 South of the Border, Welcome to North Carolina Sign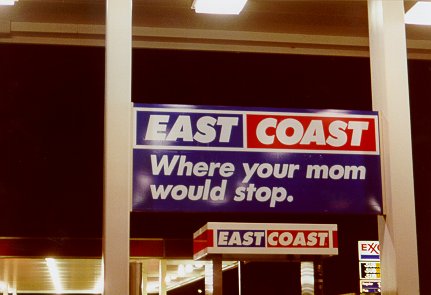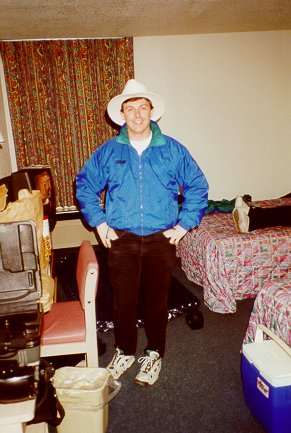 An East Coast gas station in North Carolina; Doug in Ben's hat, in the motel room.
---
1
2
3
4
5
6
7
8
9
10
11
---
Back to Main Photo Album
Back to The On-line Cubicle
---
Craig R. Holl / craigholl@hotmail.com / http://www.midwestroads.com/craigholl / http://www.midwestroads.com/craigholl/photo/southeast/southeast07.html / &copy 1996-2004 / Revised February 3, 2003