Spring Break 2000
Day 2 (continued)
On the way to Chattanooga, we took a little bypass on US 72 to drive into Alabama. We came across this town called Bridgeport, and it was a stereotypical Alabama town. But then we were driving in the country a little, and we saw many nice homes. So all of Alabama isn't a dump.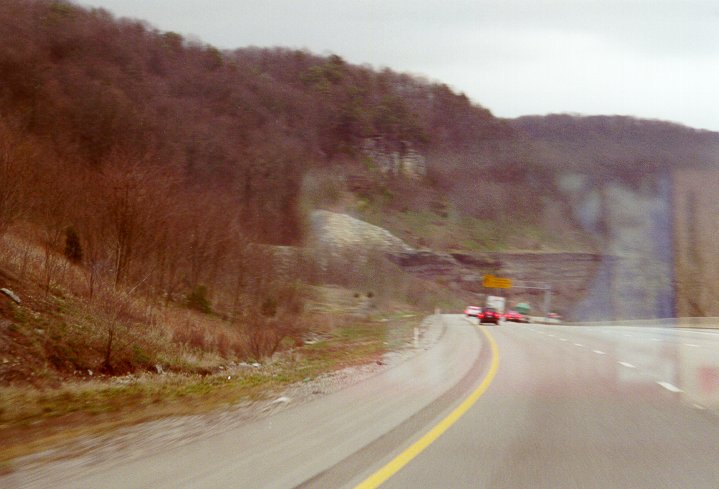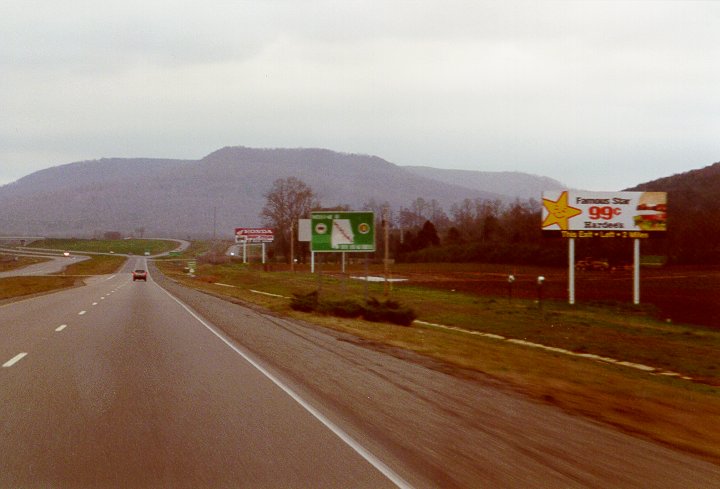 Truck escape ramp on I-24, Welcome to Alabama sign on US 72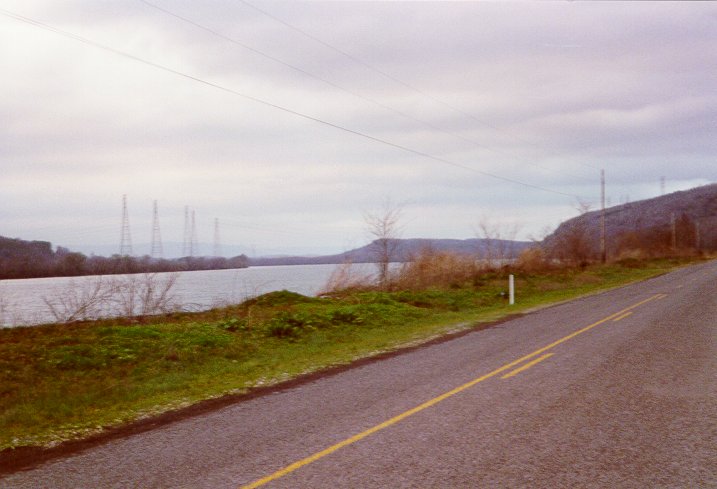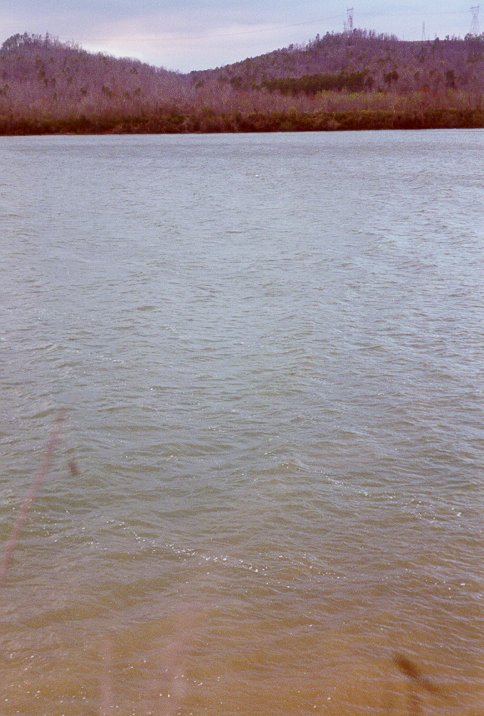 The Tennessee River, in Alabama
Around 6:30 we made it to Chattanooga. First we dropped our stuff off at the motel and then we went out for a drive. There were a few tunnels we went in, and we got to the top of a big ridge, and it had a beautiful view of the city.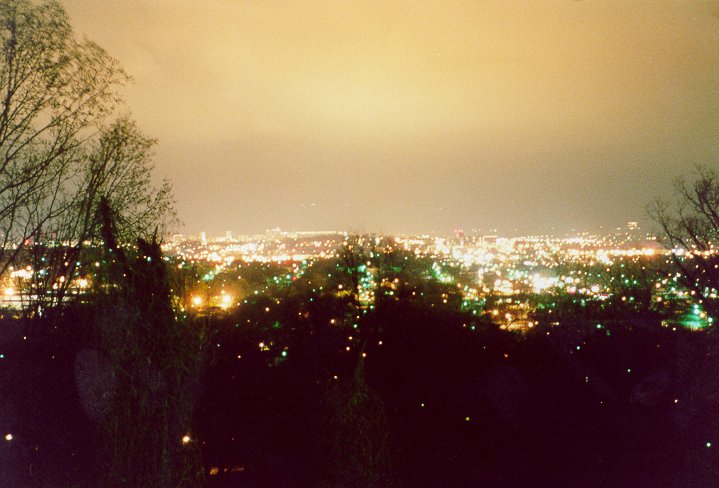 Chattanooga at night
Day 3
On Sunday morning we went to Signal Mountain, just northwest of Chattanooga. We went to the place where they sent signals from in Civil war. It had a nice view of the Tennesee River valley. Then we drove to the ridge we were at the night before, to look at the view during the day. We headed out on I-75 to Atlanta.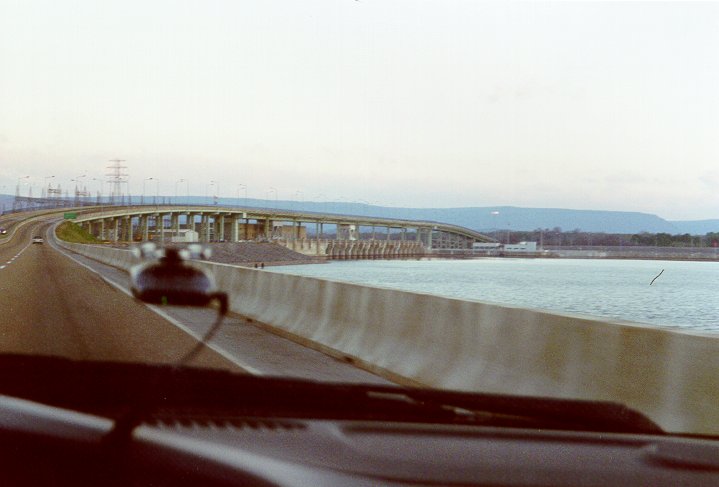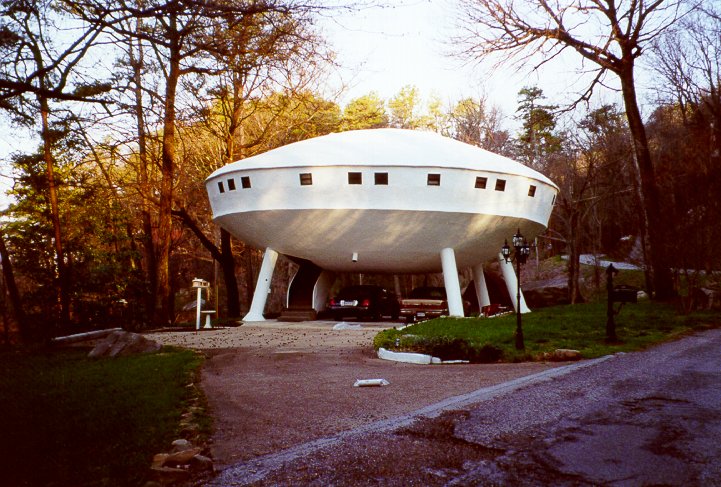 Bridge in Chattanooga over Tennessee River, UFO house on Signal Mountain (Note that the stairway can be pulled up by cables. Talk about security!)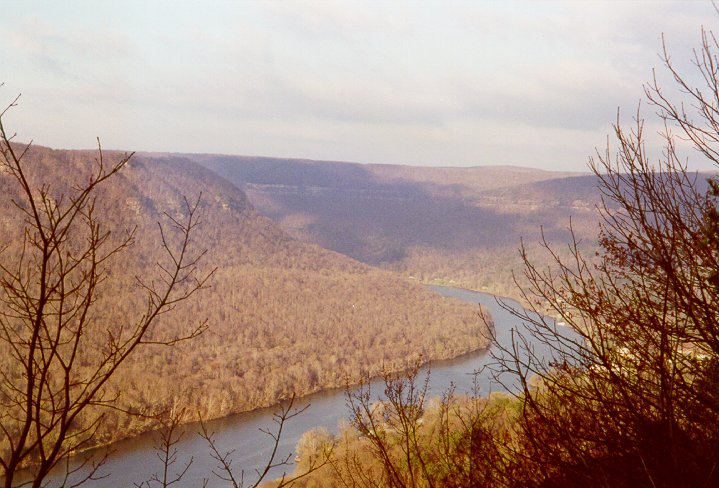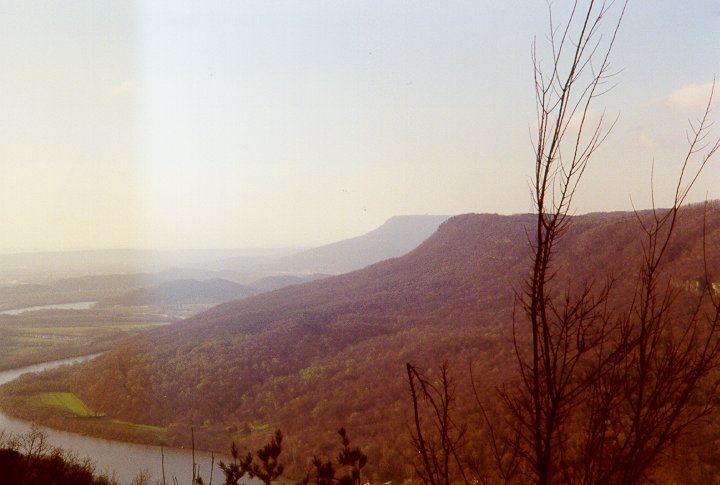 Views from Signal Mountain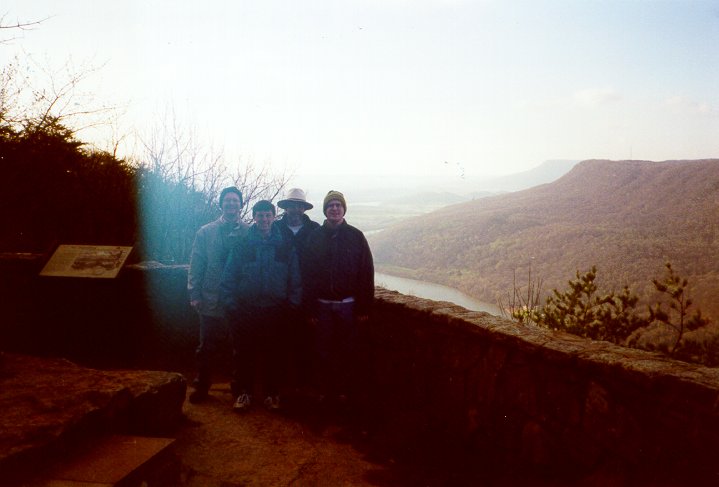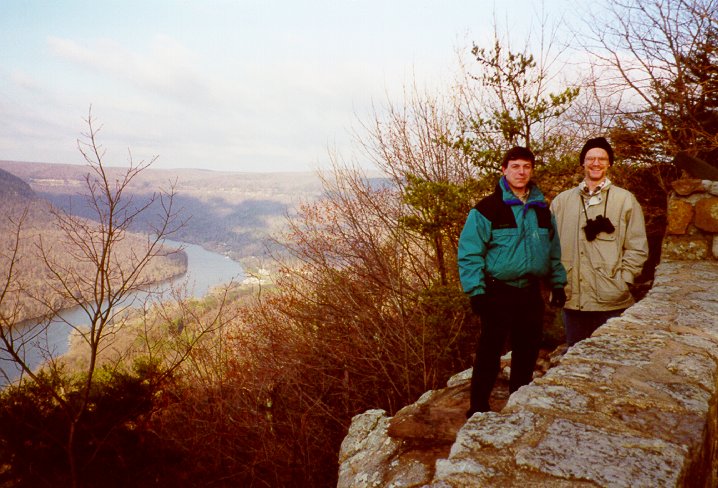 Scott, Doug, Ben, and Craig on Signal Mountain; Doug and Scott on Signal Mountain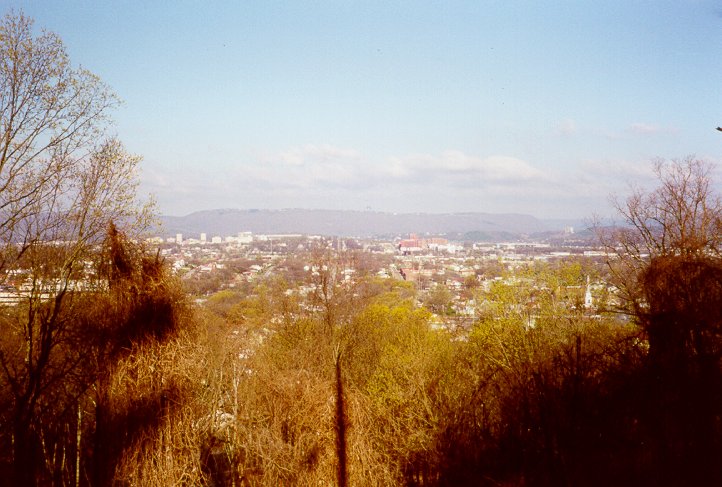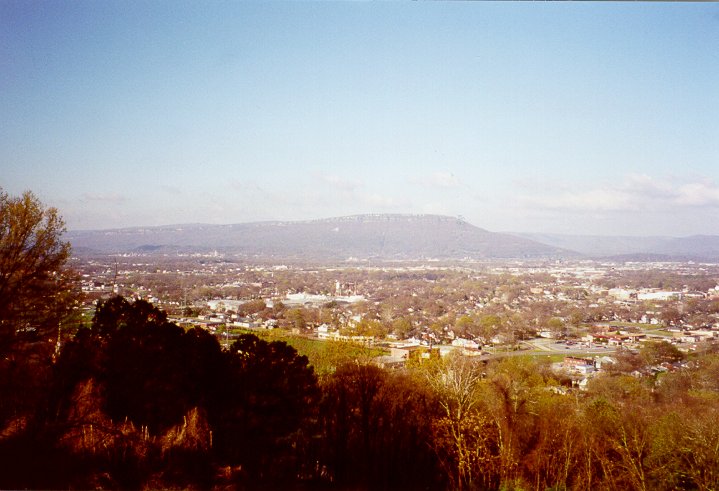 Chattanooga skyline, Chattanooga with Lookout Mountain in background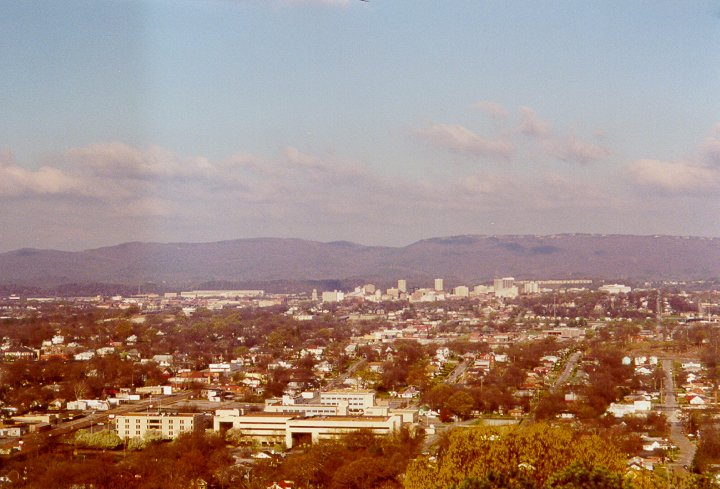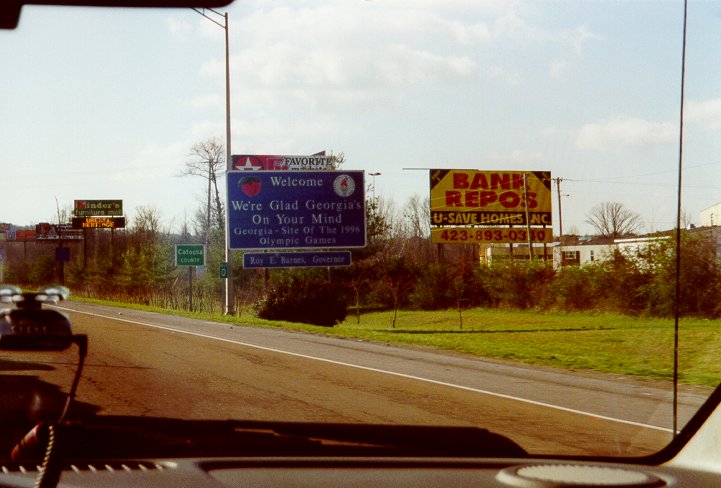 Chattanooga skyline, Welcome to Georgia sign on I-75
---
1
2
3
4
5
6
7
8
9
10
11
---
Back to Main Photo Album
Back to The On-line Cubicle
---
Craig R. Holl / craigholl@hotmail.com / http://www.midwestroads.com/craigholl / http://www.midwestroads.com/craigholl/photo/southeast/southeast02.html / &copy 1996-2004 / Revised February 3, 2003