Spring Break '99
Day 7
On Thursday, March 18, our last day in Phoenix, we got up around 9 and went to see one of Scott's relatives. Then we went golfing in the afternoon. We went driving around Phoenix for the last time that night.
Throughout our stay in Phoenix, when we went places we drove a lot of extra miles. We went on every mile of freeway in the metro area, plus we scoped out many of the freeways being built, such as the Price Freeway and the Pima Freeway. They are building many freeways in Phoenix, it is awesome. Go to the Arizona Department of Transportation's homepage to find out more, and see the cool maps. Plus all of the new diamond interchanges they are building will be Single Point Urban Interchanges, or SPUI's. They are really awesome, and increase traffic flow by about 30%. Check it out on Kurumi's Field Guide to Interchanges. There are some pictures below.
The freeways in Phoenix are generally 3 or 4 lanes, with the main routes having an HOV lane. The I-10 tunnel is shown below, and it is awesome. There are two tunnels, each 4 lanes plus an HOV lane wide. It is kick butt. One awesome thing we saw is that the HOV lanes at the I-10/AZ 51/AZ 202 interchange have their own ramps, so it is like an interchange inside an interchange.
I really want to live in Wisconsin when I get older, and before this trip I never went anywhere that I'd want to live besides Wisconsin. But Phoenix, now, is the one exception. It is a beautiful city, especially the suburb of Tempe. All of the intersection signs and stop lights are really nice looking in Tempe, like those pictured below. Plus the restaurants and gas stations don't have high signs on posts, they all have their lit up signs on the ground in a nice wall made of brick. It totally opens up the sky, and it looks really professional. I can't believe other cities don't do this, it looks so nice. Chandler is almost as good, but not quite. Nothing can match Tempe.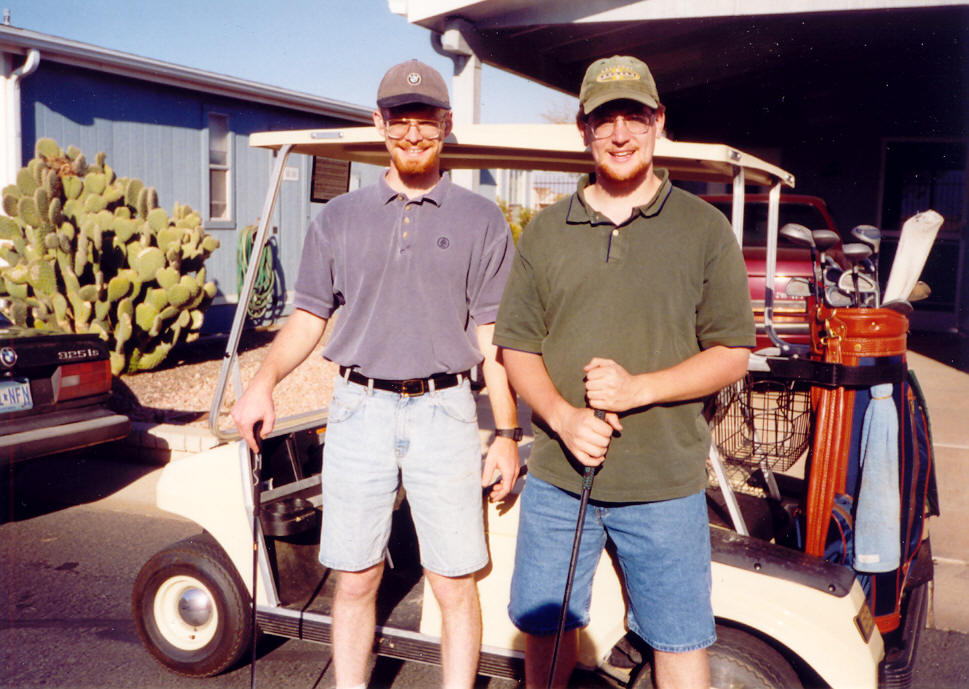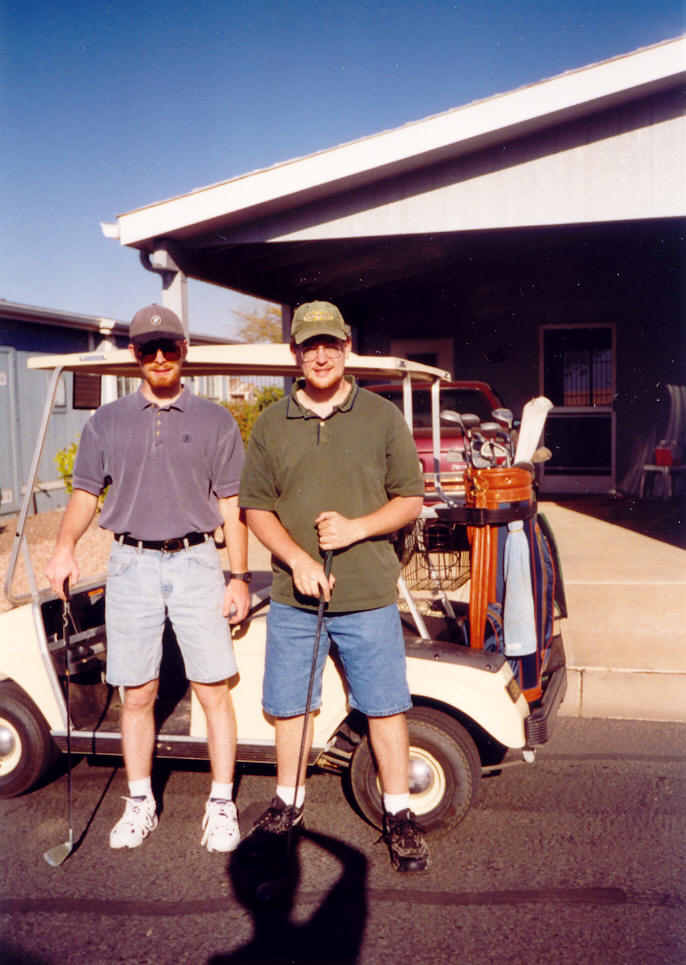 Scott and Craig before golfing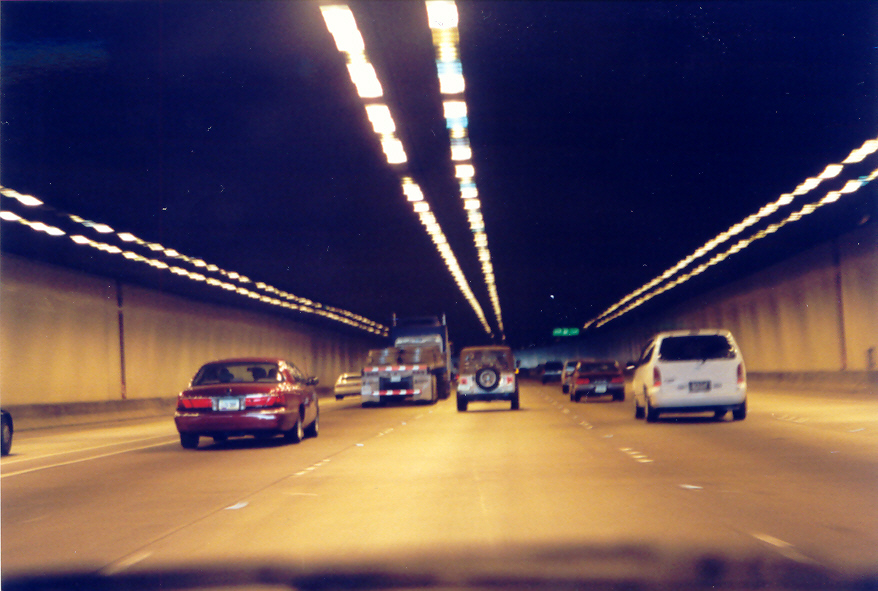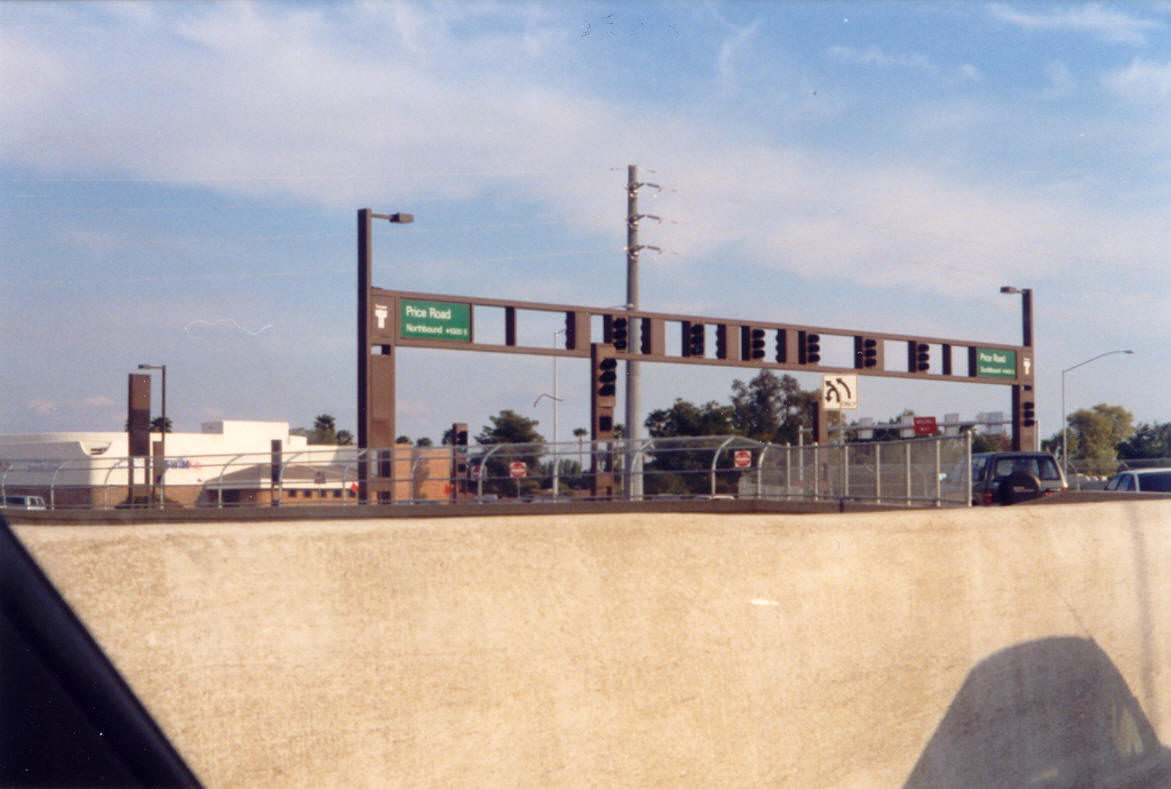 Tunnel on I-10, SPUI on Price Freeway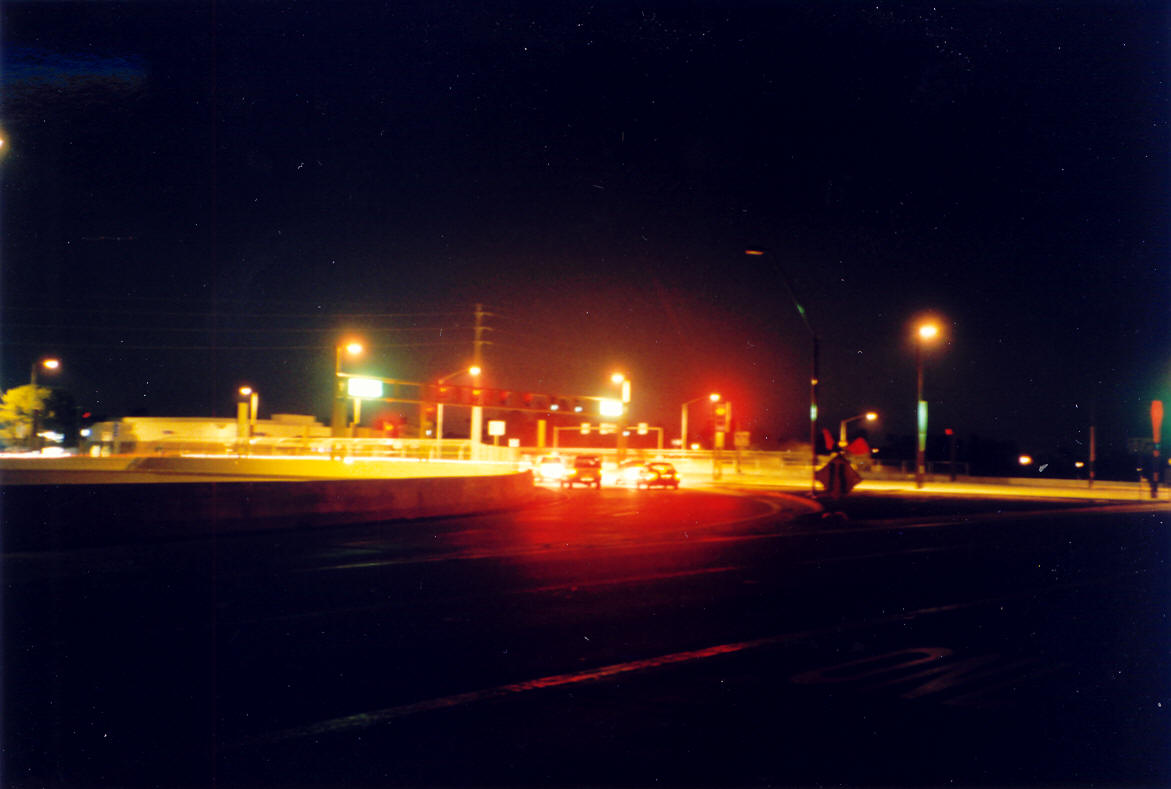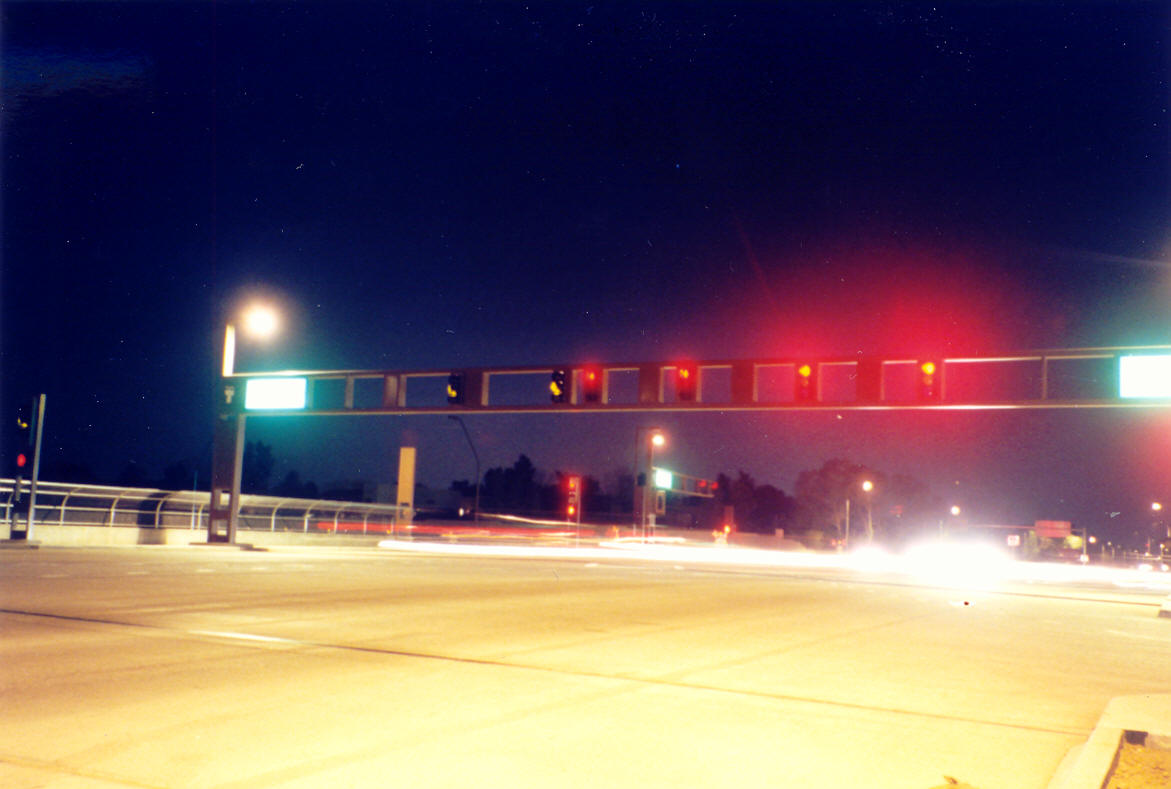 SPUI at night on Price Freeway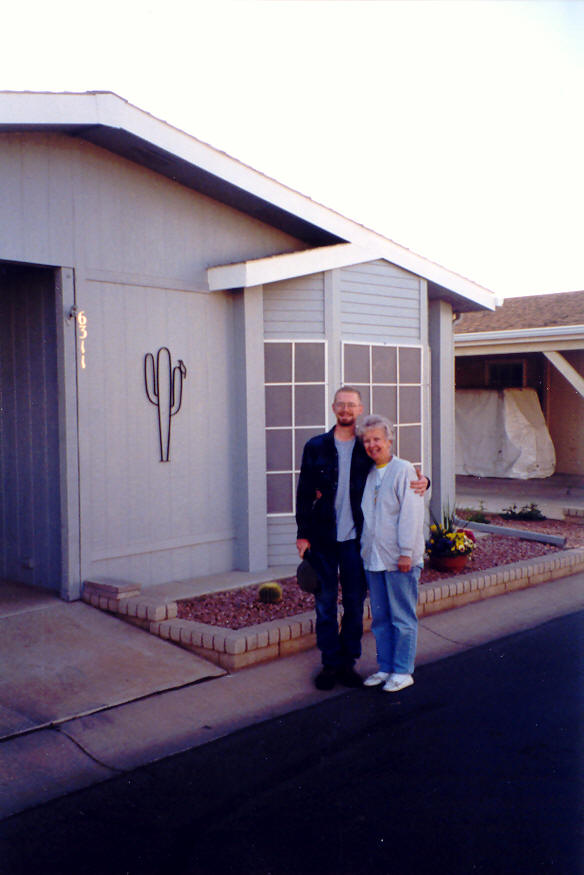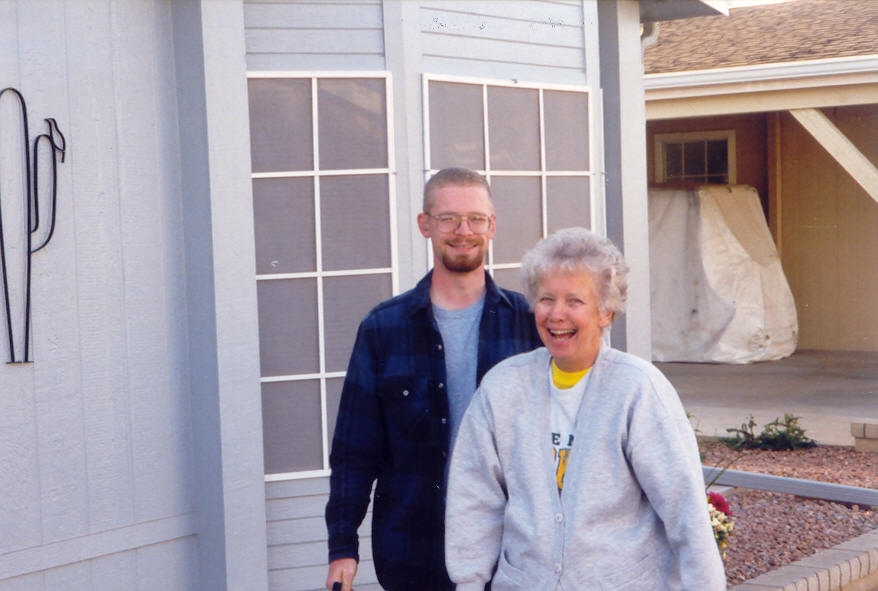 Scott and his Grandma
---
1
2
3
4
5
6
7
8
9
10
11
---
Back to Main Photo Album
Back to The On-line Cubicle
---
Craig R. Holl / craigholl@hotmail.com / http://www.midwestroads.com/craigholl / http://www.midwestroads.com/craigholl/photo/arizona01/arizona09.html / &copy 1996-2004 / Revised February 3, 2003