Spring Break '99
Day 5
On Tuesday, March 16, we slept until about 10 or so. We went to the library in the morning, and then we went to Taliesen West in the afternoon, which is Frank Lloyd Wright's studio. It was all right. We drove around a bit, and then went back to Scott's grandma's house for supper.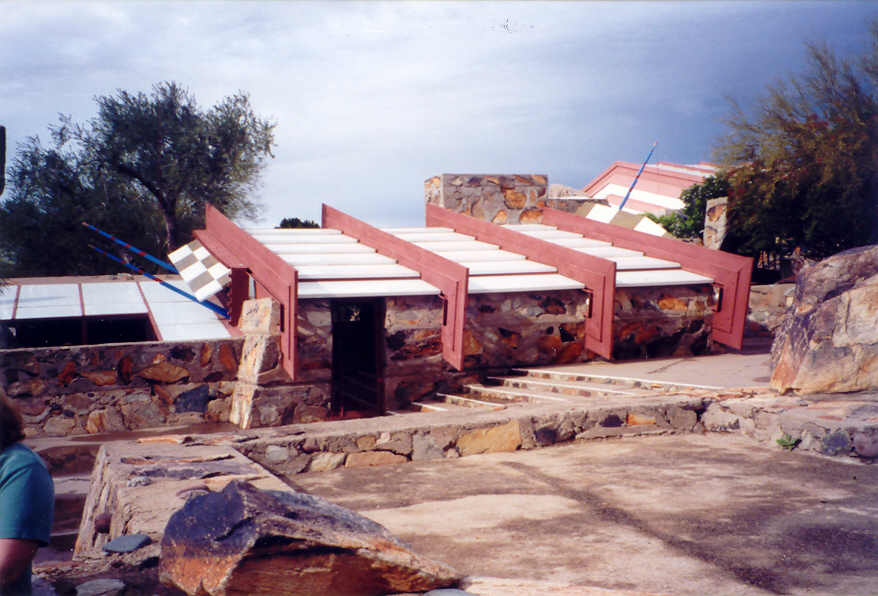 Taliesen West
Day 6
On Wednesday, March 17, we got up around 9, and went into Phoenix. We went to Sky Harbor Airport, and then to downtown. We drove down Washington St., and parked by the Hyatt Hotel. We went up to the rotating restaurant at the top, and took a look around Phoenix, 24 floors up.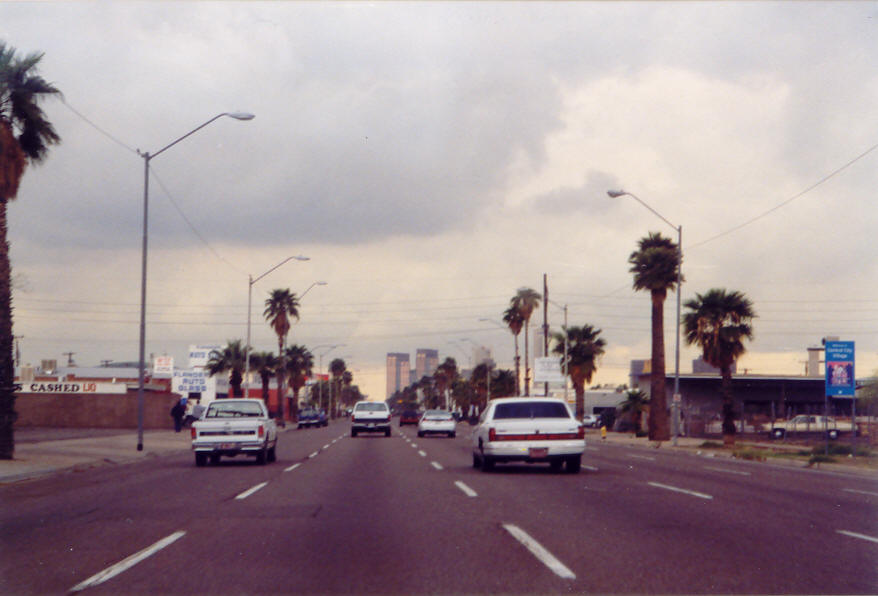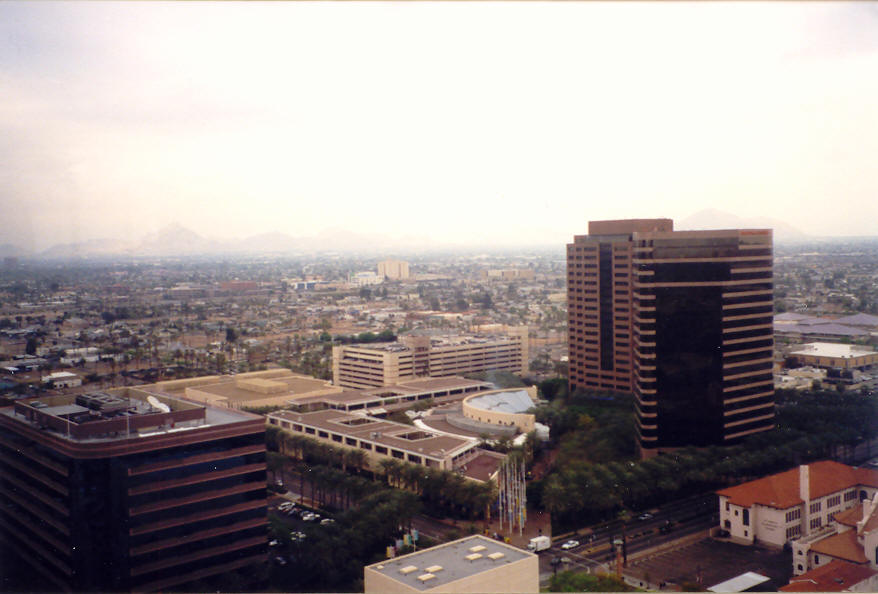 Washington St. heading west, downtown Phoenix from the Hyatt Hotel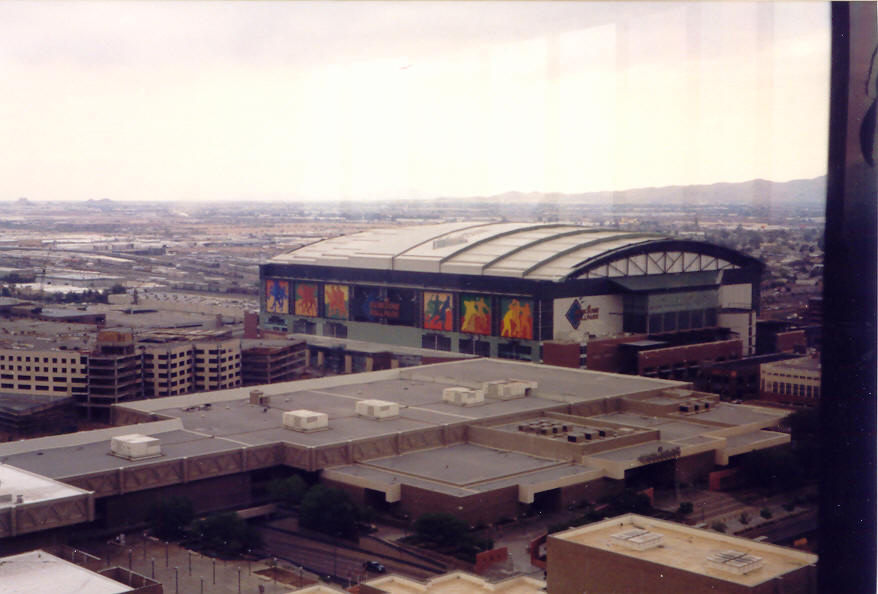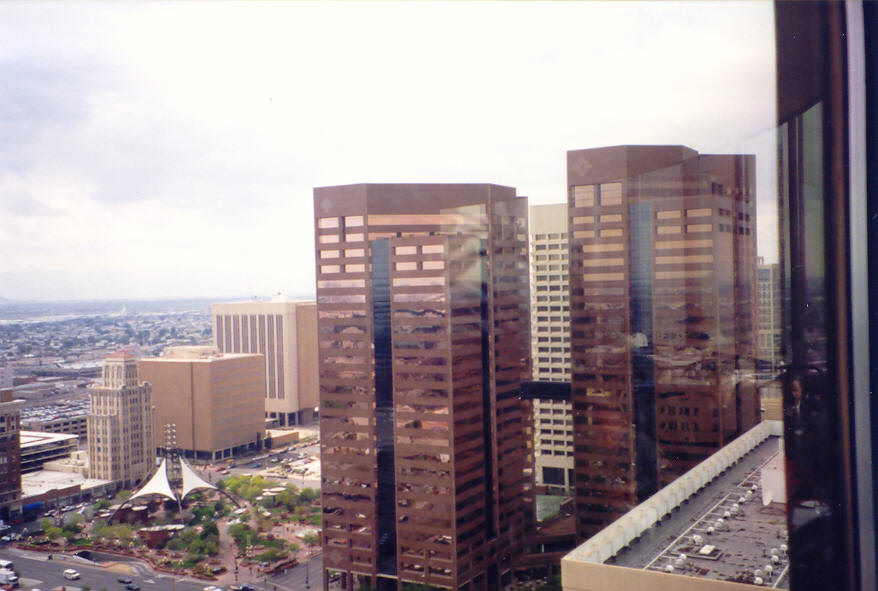 Bank One Stadium, downtown Phoenix
Then we ate at Taco Bell, and drove to the Arizona state capitol. We weren't very impressed with it. It was by far the worst of all the capitol buildings we've seen, it was small and not upkept. There was something wierd about the downtown area, as well, but we could not figure out what it was. Maybe it was the lack of a theme, or color scheme. But it was still all right. We then went to Arizona State University. They were on spring break, too, which wasn't good for us, because we wanted to see some chicks. ASU was all right. It is located in downtown Tempe. Then we drove to South Mountain, and then made our way back to home base.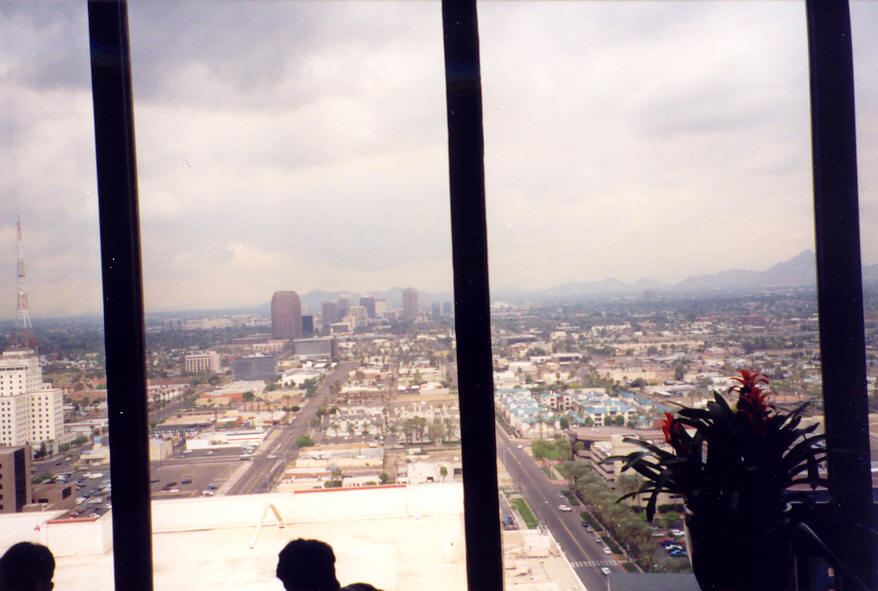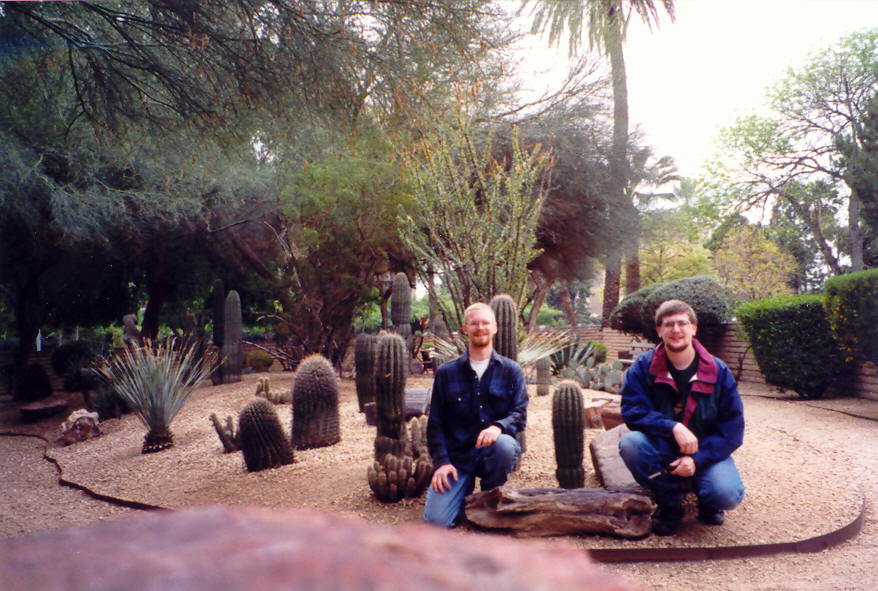 Downtown Pheonix from Hyatt, Scott and Craig at Arizona state capitol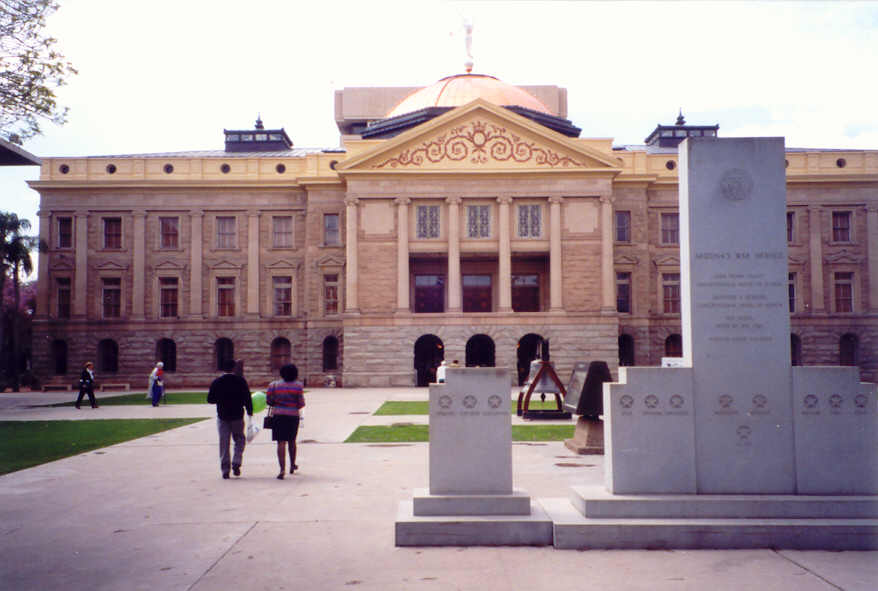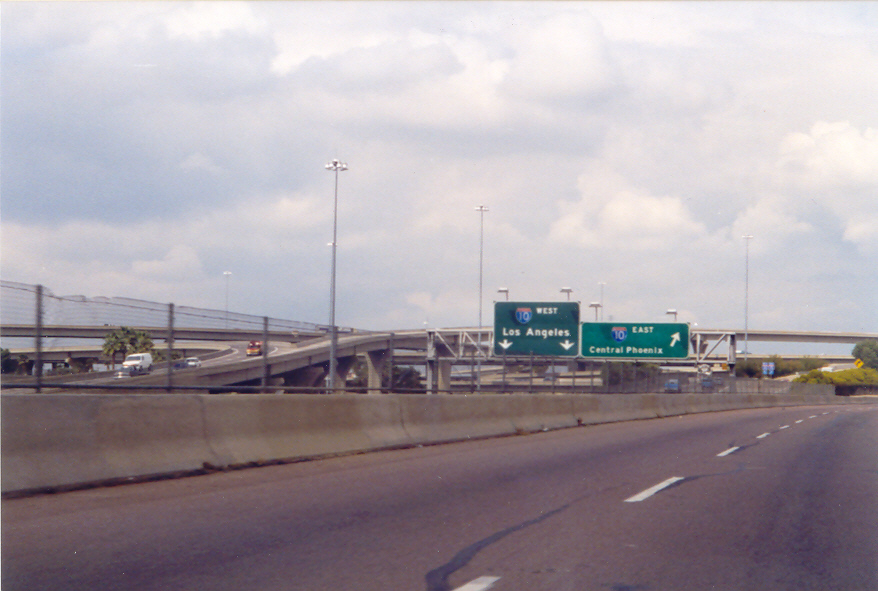 Arizona state capitol, Los Angeles sign at the "stack"
---
1
2
3
4
5
6
7
8
9
10
11
---
Back to Main Photo Album
Back to The On-line Cubicle
---
Craig R. Holl / craigholl@hotmail.com / http://www.midwestroads.com/craigholl / http://www.midwestroads.com/craigholl/photo/arizona01/arizona08.html / &copy 1996-2004 / Revised February 3, 2003