Spring Break '99
Day 2, continued
Then we got to the Rockies. They are so huge, the pictures do not do them justice. It was awesome driving throught them. We loved it. It didn't take too long to get to the continental divide, at about 11,013 feet.
The Rocky Mountains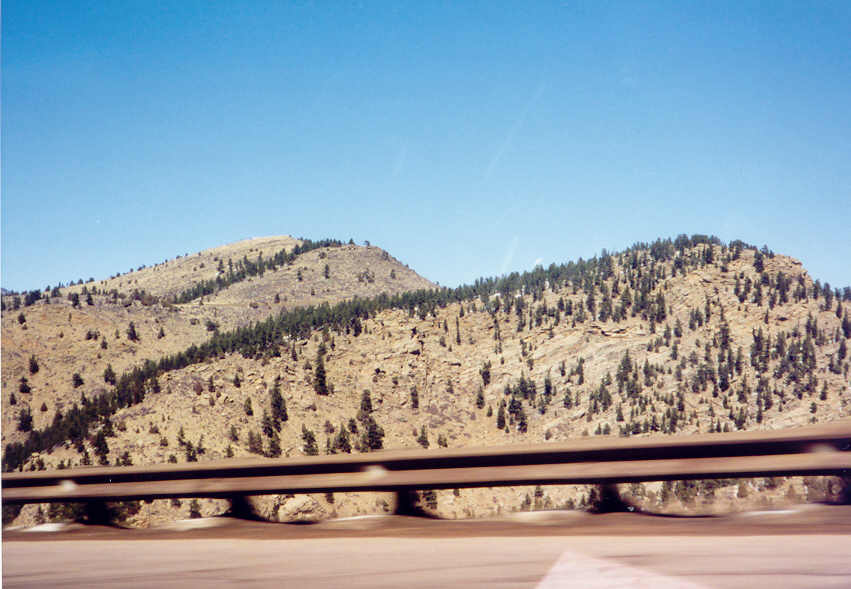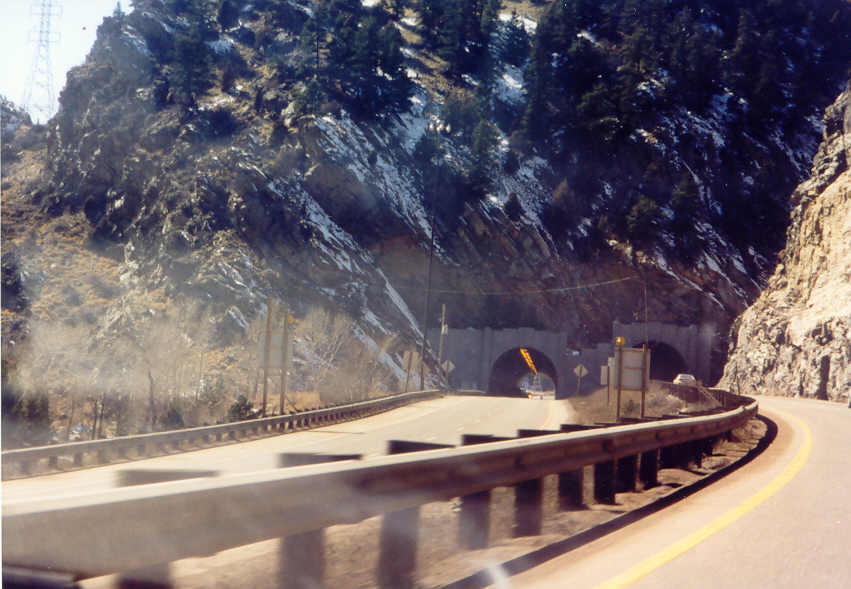 The Rockies, and a tunnel on I-70
Once we got to the continental divide, we were on our way down. It was very twisty and turny, and there were many ski slopes and yuppy towns. We also saw quite a few truck escape ramps and curve: 70 mph signs.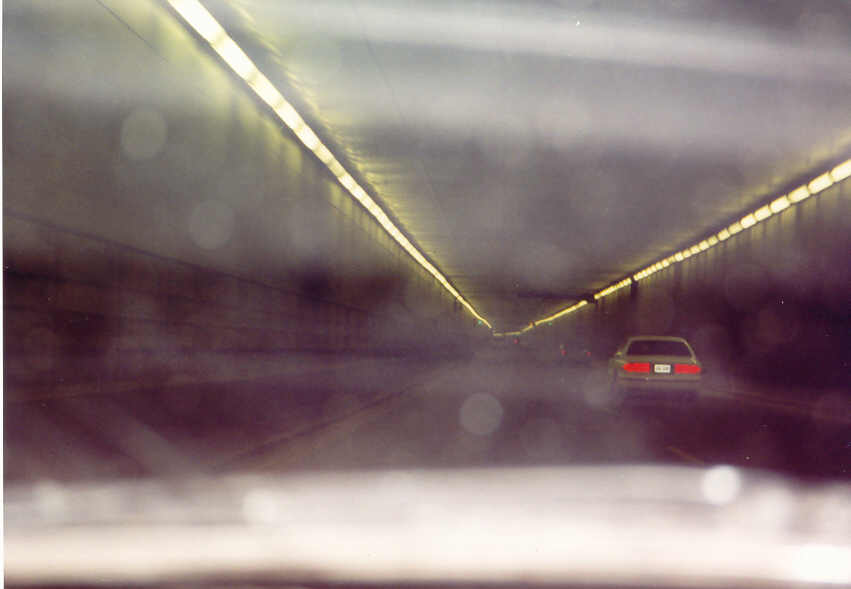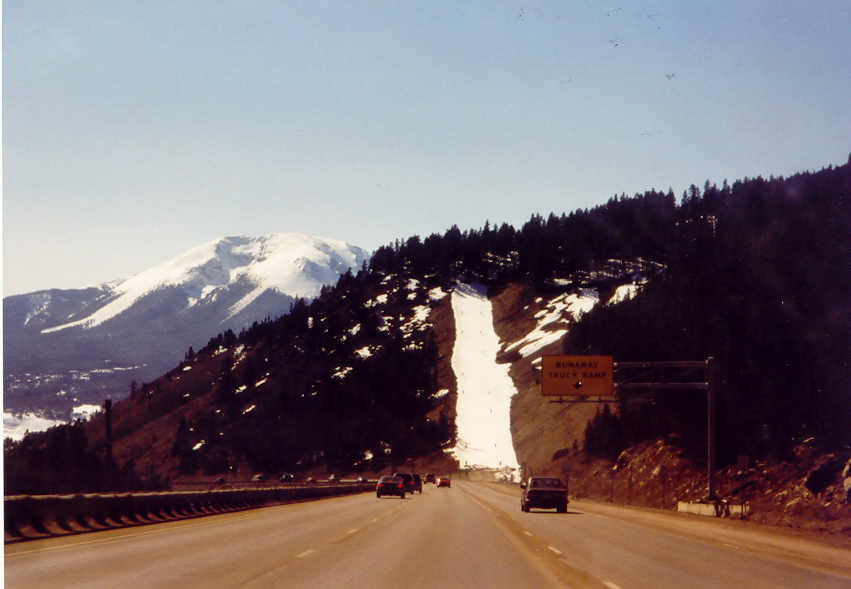 Eisenhower Tunnel, Truck escape ramp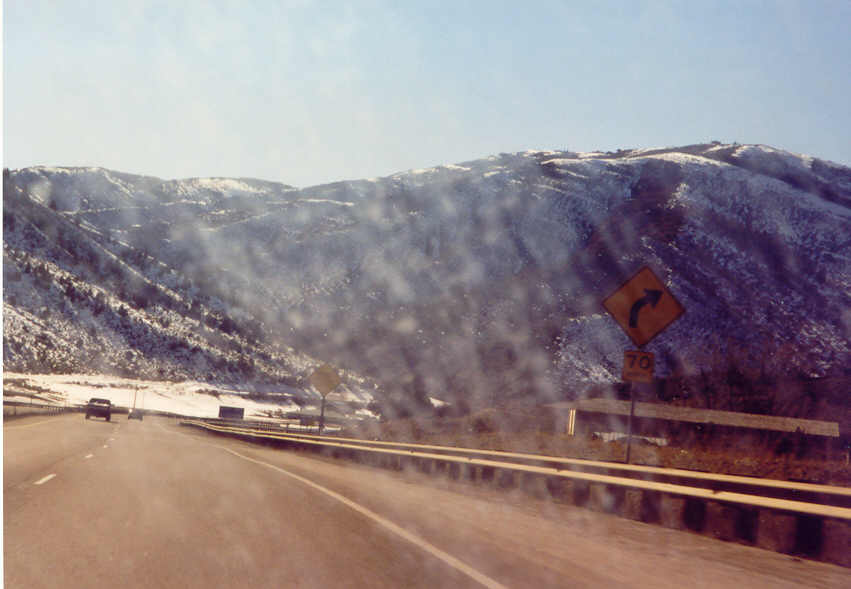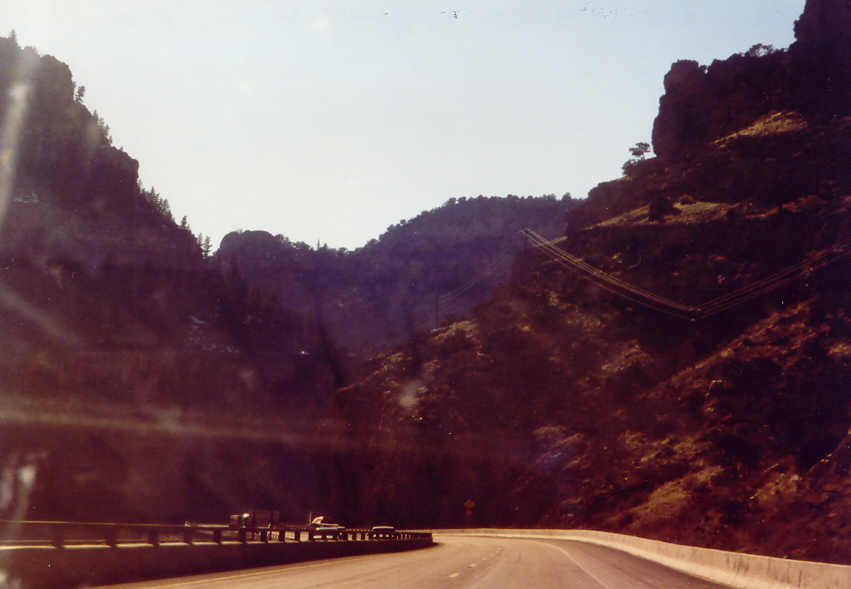 70 mph curve sign, Rocky Mountains
Then we got to Glenwood Canyon, which was carved by the Colorado River. About 10 years ago, I-70 wasn't here and there was only a 2-lane US 6. In order to make I-70 fit here, they had to make many bridges and tunnels. The environmental people made sure it fit in with the canyon's motif, and it looks very nice, and cost a fortune.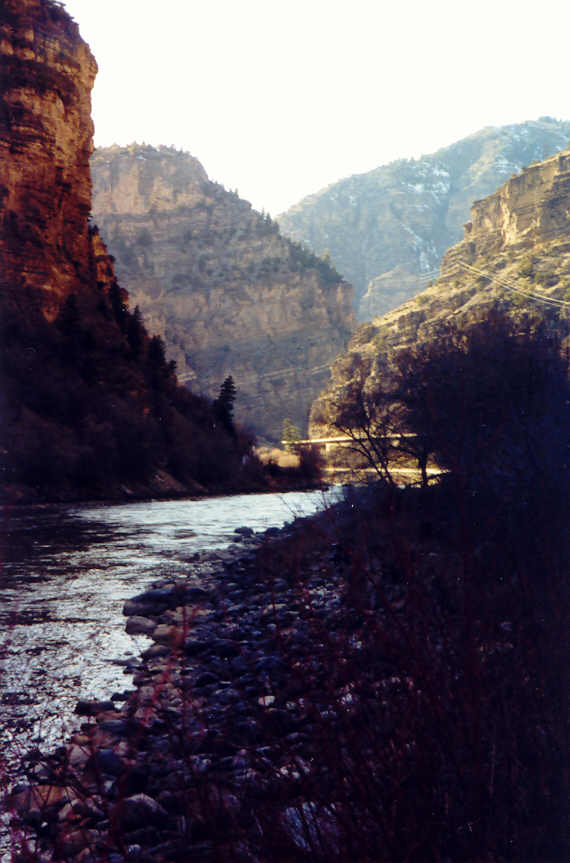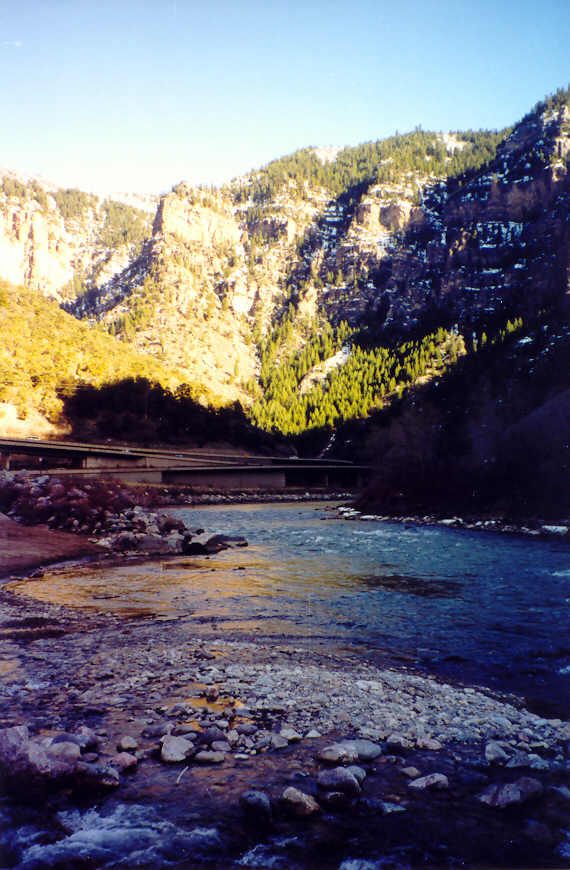 Glenwood Canyon and the Colorado River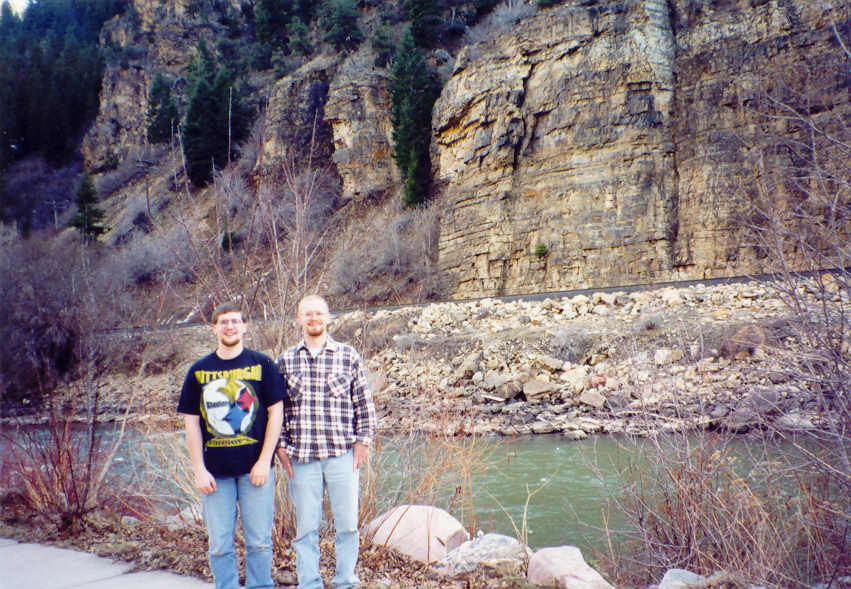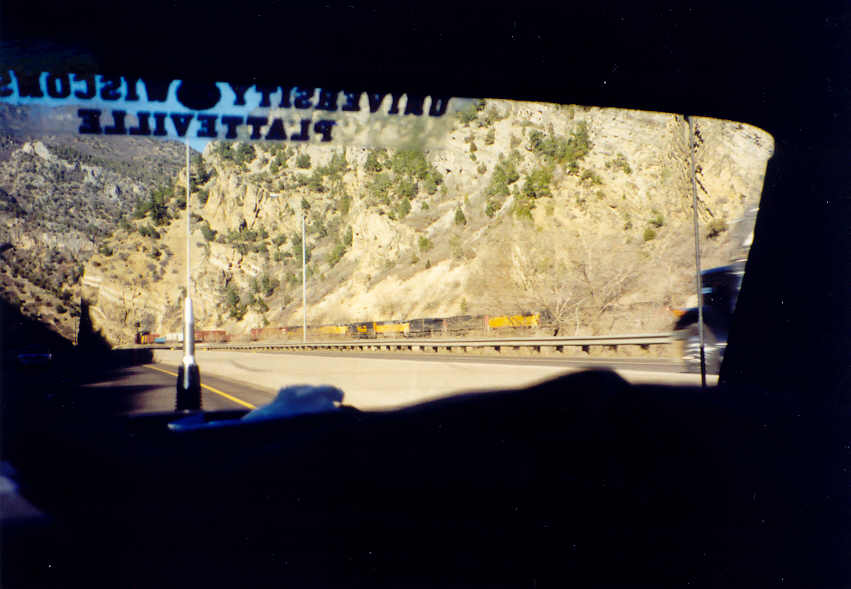 Craig and Scott in Glenwood Canyon, a train in the Rockies
We drove through Colorado, and it got flatter as we went along, although it was by no means flat like Wisconsin. We came upon some really wierd landforms.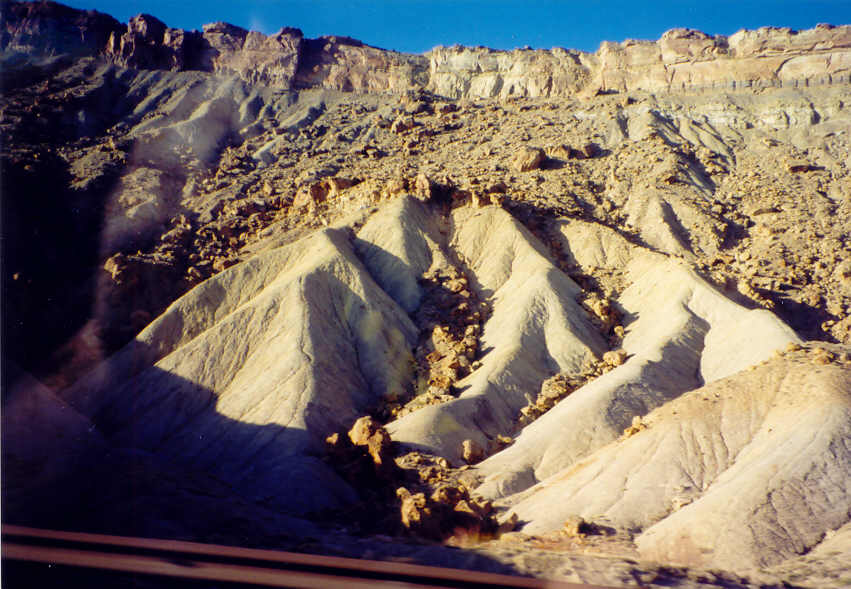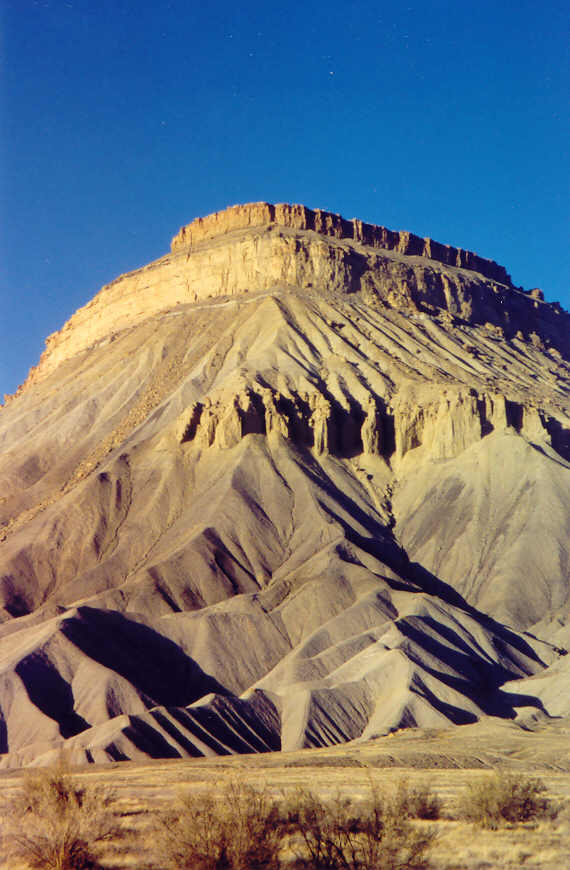 Wierd landforms in western Colorado
We got to Utah, and the road was pretty flat and straight. It was boring, too. Soon it was nighttime. We ate in Green River, Utah. It was the first services in 120 miles, and all there was to eat was an Arby's Express in a gas station. It had a limited menu and inflated prices. The Utah people are wierd, too, not very polite. We were glad to leave. We drove the rest of the way to our destination, Cedar City, UT, in darkness. We drove through some mountains, apparently.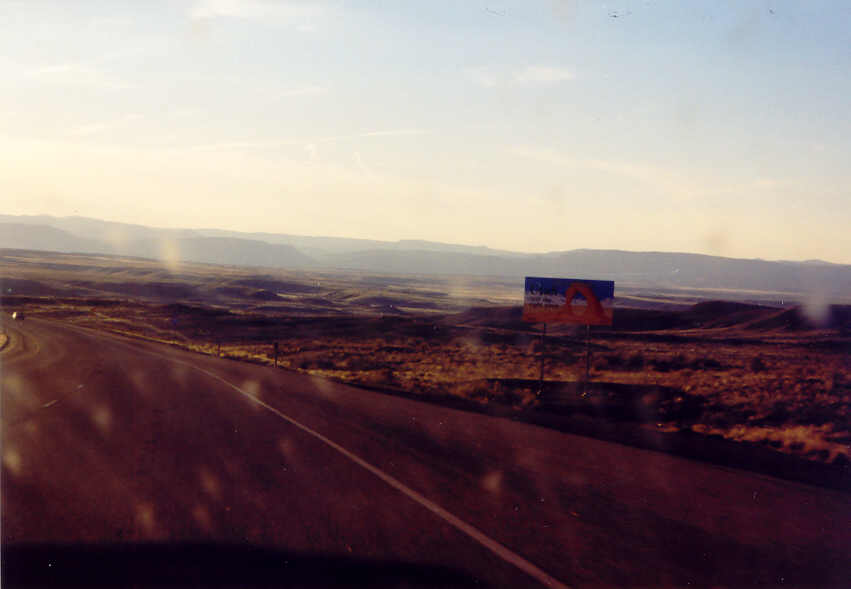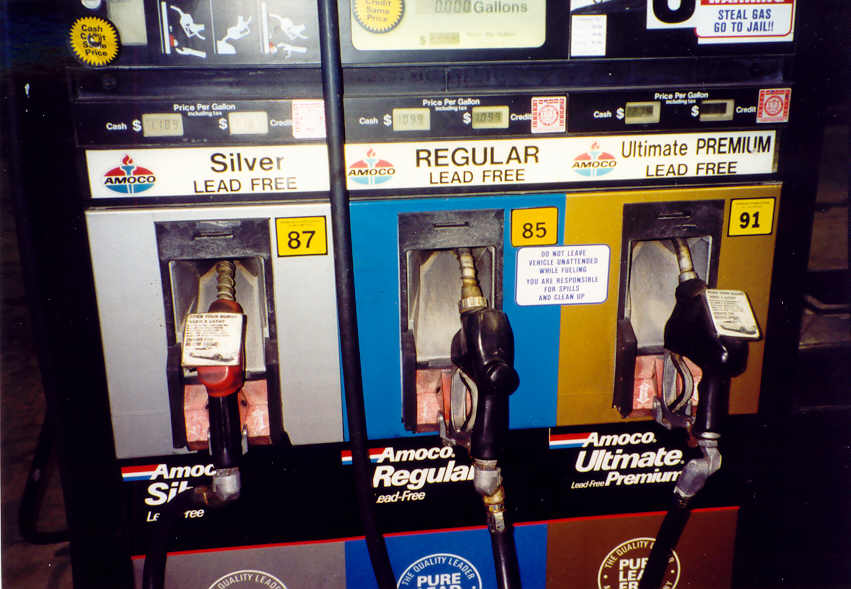 Utah welcome sign, 85 octane gas in Utah.
---
1
2
3
4
5
6
7
8
9
10
11
---
Back to Main Photo Album
Back to The On-line Cubicle
---
Craig R. Holl / craigholl@hotmail.com / http://www.midwestroads.com/craigholl / http://www.midwestroads.com/craigholl/photo/arizona01/arizona02.html / &copy 1996-2004 / Revised February 3, 2003