Spring Break '99
Day 8
On Friday, March 19, we left Phoenix around 7:30 AM. We took I-10 through Tuscon, Las Cruces, and to El Paso. We were thinking of walking across to Mexico, but we could not find a suitable place to park, so we decided to skip it.
We then went all the way to Abilene, TX, via I-10 and I-20. Western Texas is the most boring area of the country. To make it worse, the speed limit was only 70 mph (65 mph night), and it is enforced, too. We got to Abilene at about 10:45 PM.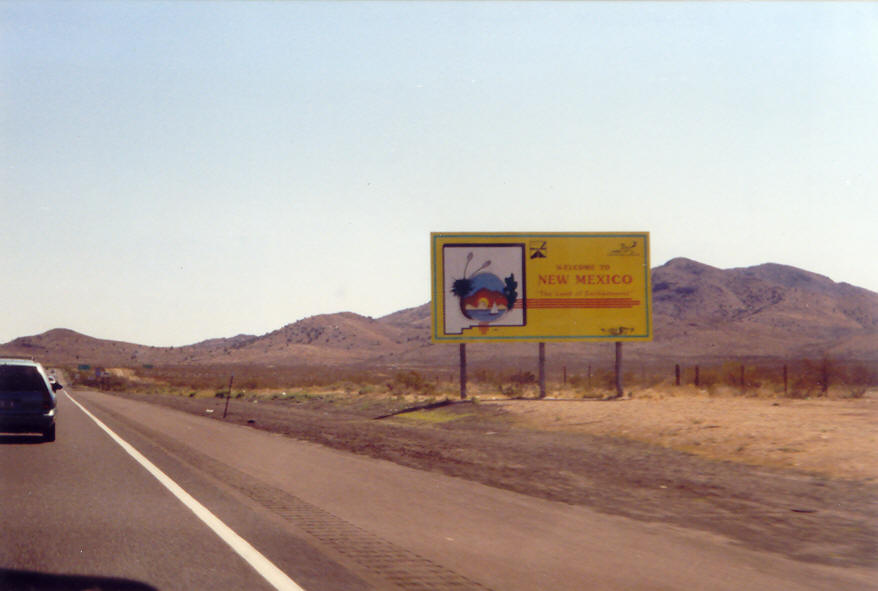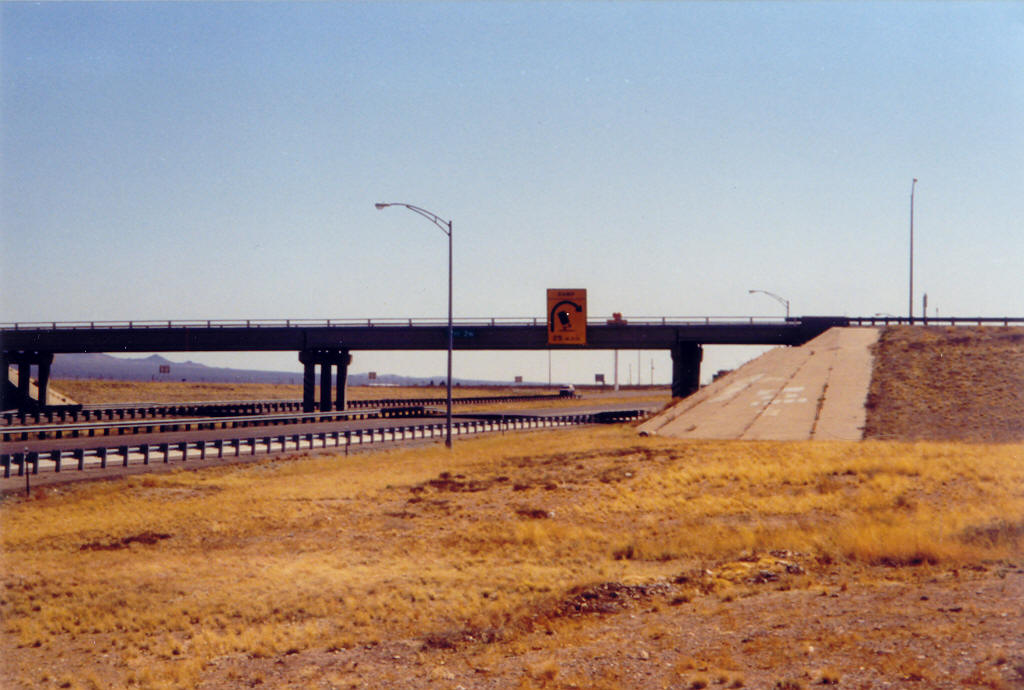 New Mexico Welcome Sign, ramp and sign by New Mexico Welcome Center on I-10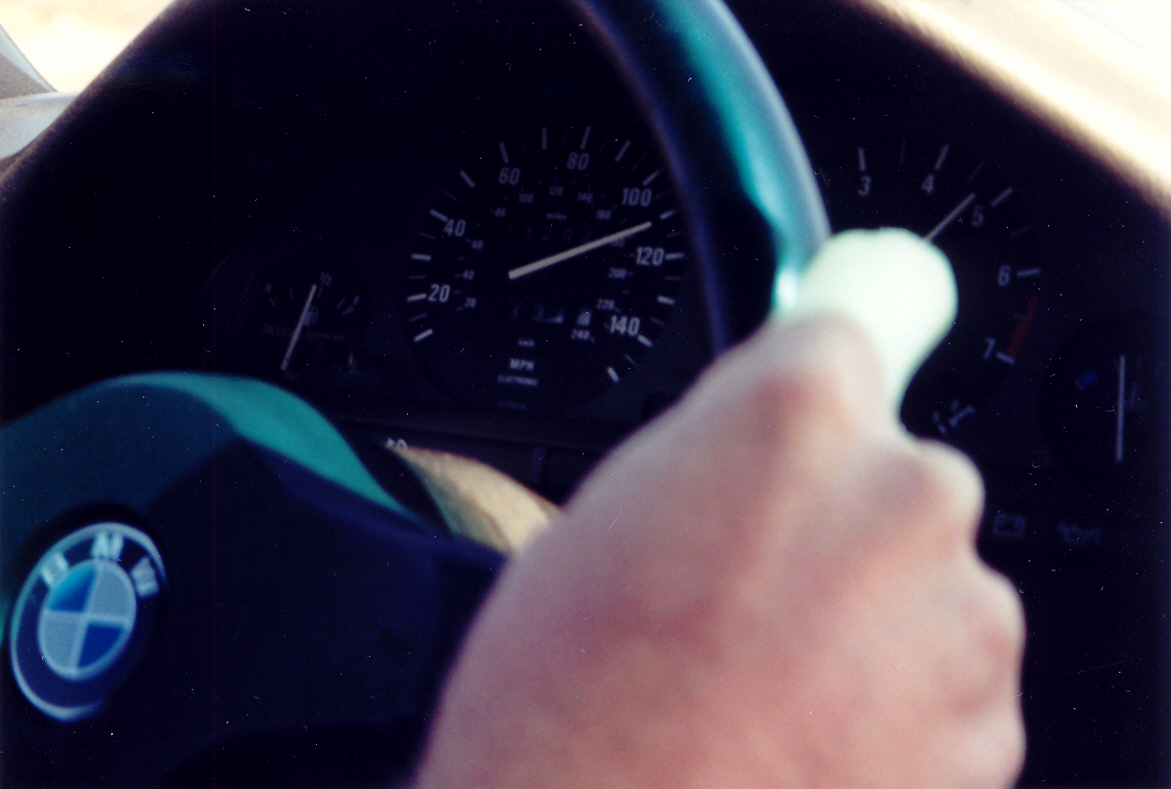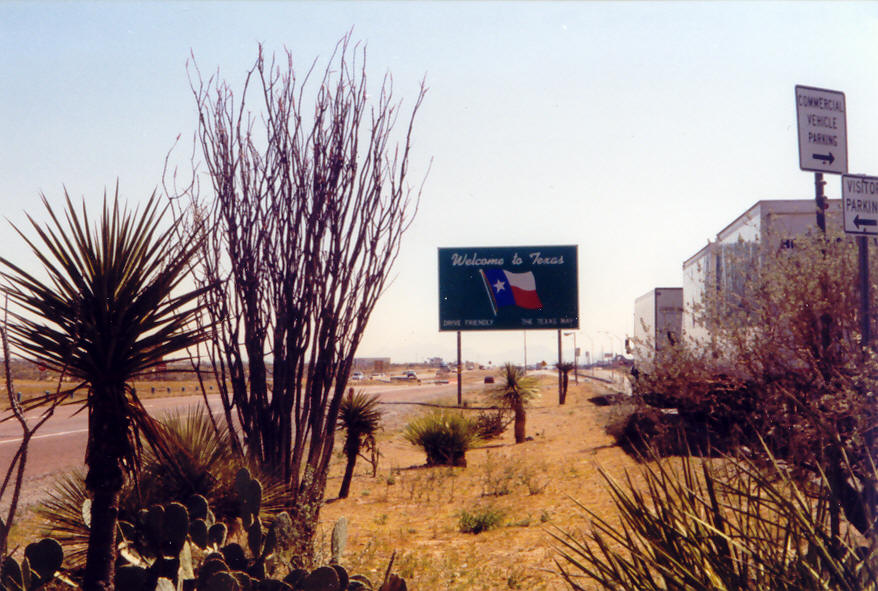 111 mph on I-10 in New Mexico, Texas Welcome Sign on I-10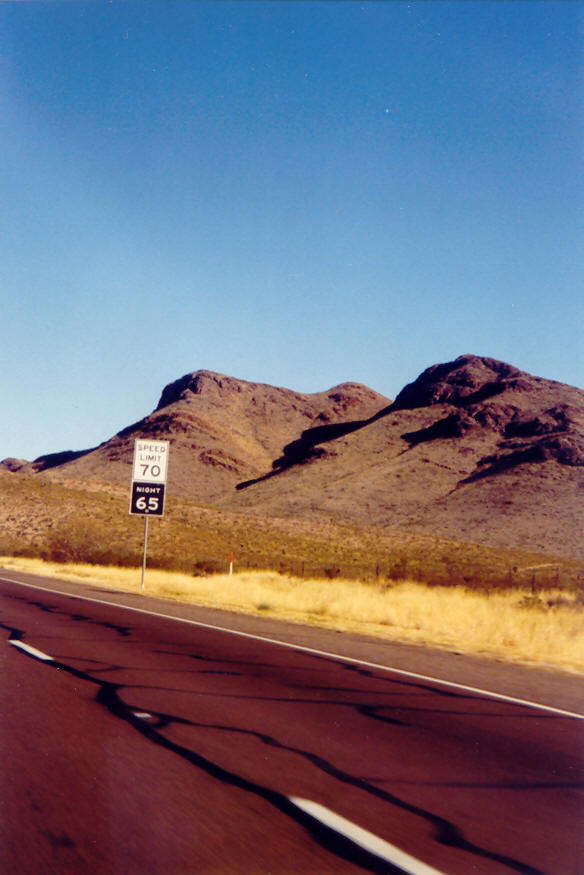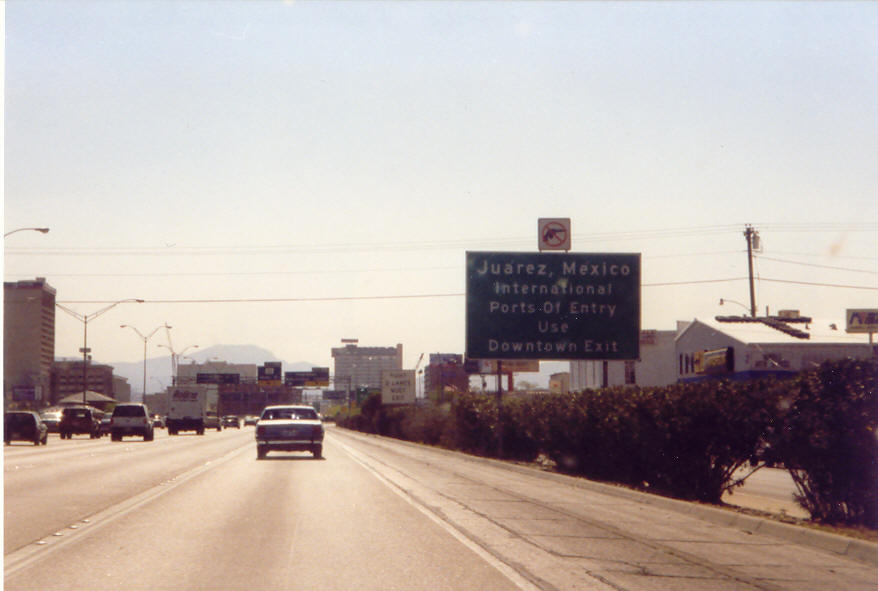 Speed limit sign in Texas, No Guns in Mexico sign
Day 9
On Saturday, March 20, we left around 9:30 AM. We took I-20 to Ft. Worth, and then I-30 to Dallas. We drove around Dallas a bit, and ate at a Whataburger. It was kinda like Culver's. We drove past Texas Stadium, too. It looks like a total dump. And that's not because I'm a Packers fan, either! We then drove to Little Rock, AR, via I-30. Eastern Texas and Arkansas were very scenic.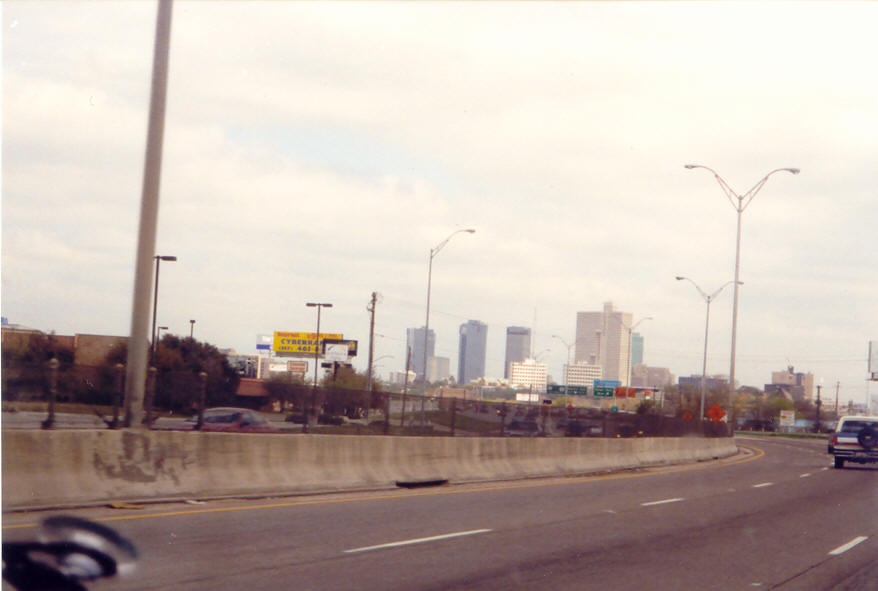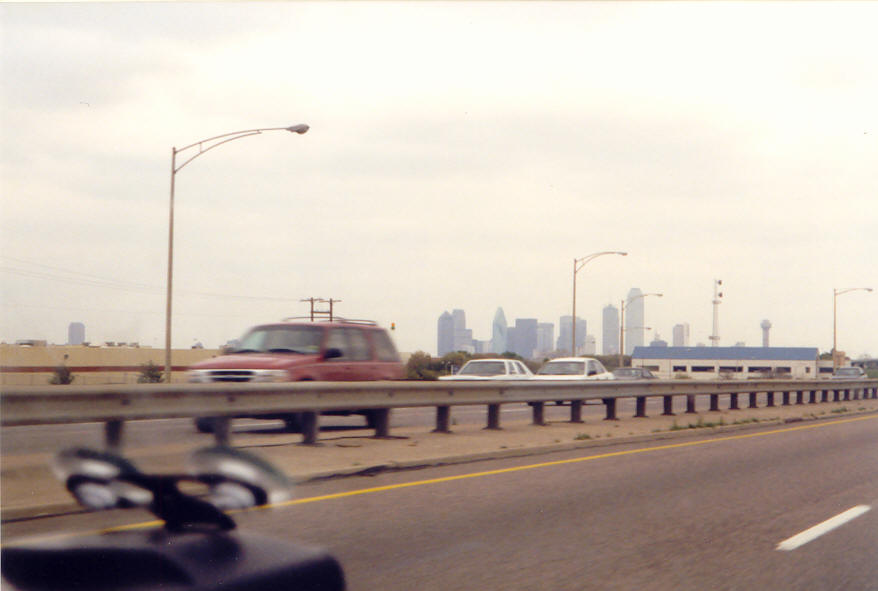 Downtown Fort Worth, downtown Dallas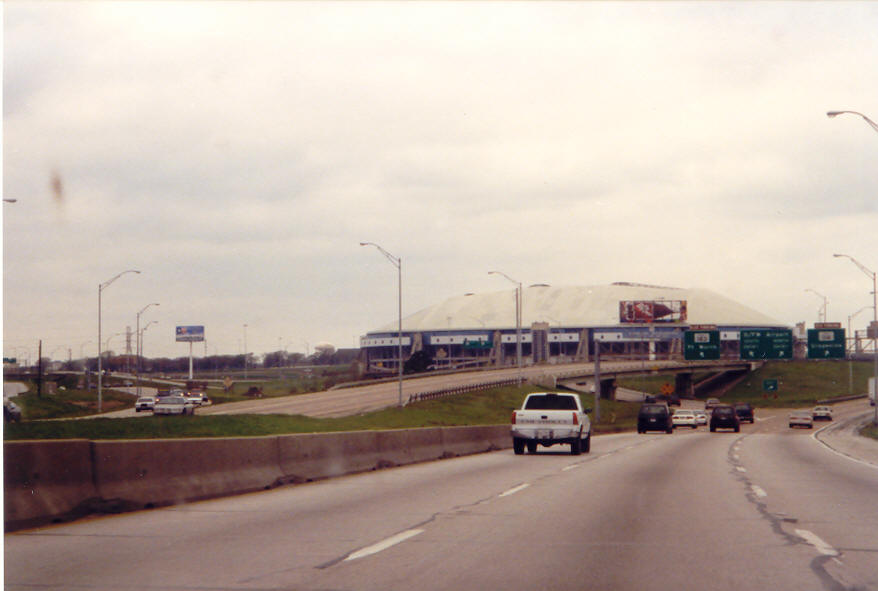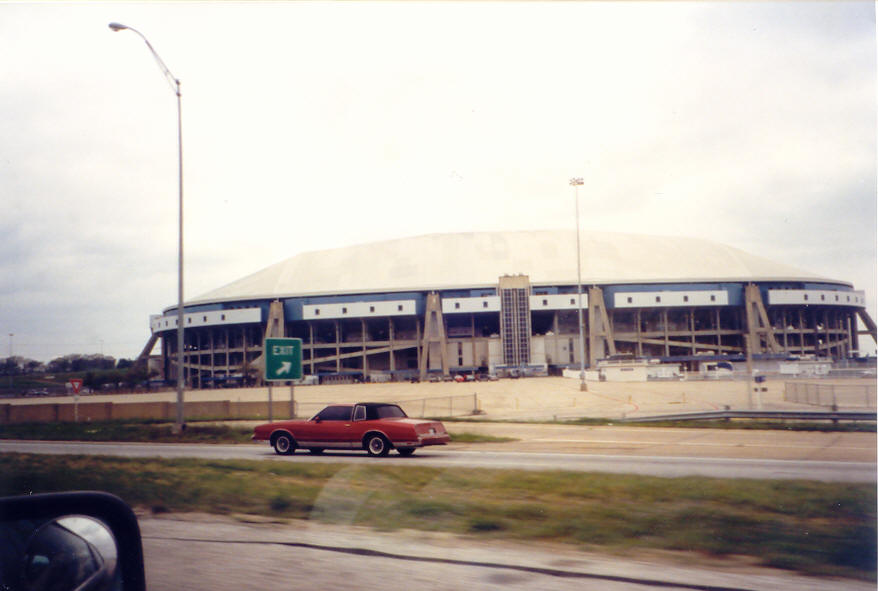 Texas Stadium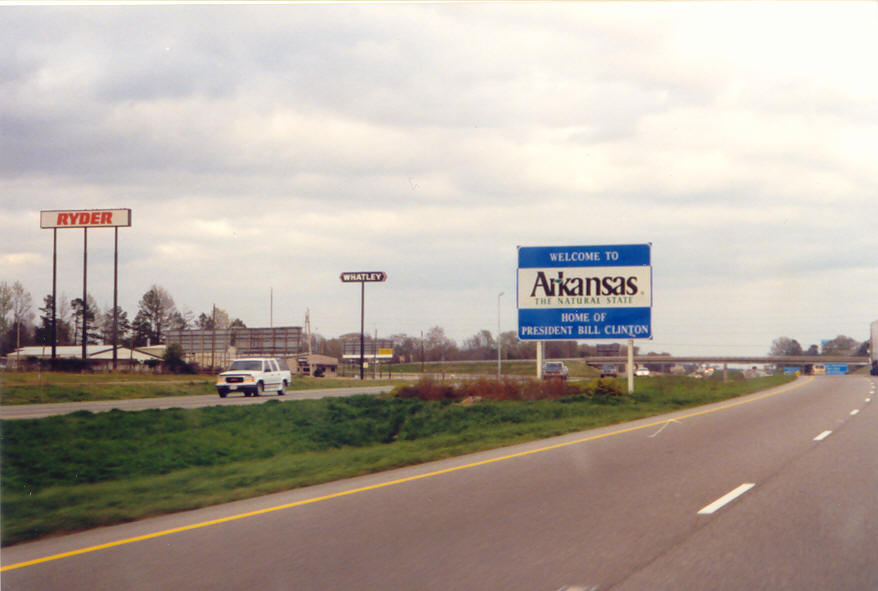 Welcome to Arkansas sign
---
1
2
3
4
5
6
7
8
9
10
11
---
Back to Main Photo Album
Back to The On-line Cubicle
---
Craig R. Holl / craigholl@hotmail.com / http://www.midwestroads.com/craigholl / http://www.midwestroads.com/craigholl/photo/arizona01/arizona10.html / &copy 1996-2004 / Revised February 3, 2003