Oak Leaf Trail - Main Route
Root River (Kulwicki to Greenfield)
On the western edge of Milwaukee County, south of Greenfield Park, the Oak Leaf Trail follows the Root River closely. For the first 2.8 miles south of the New Berlin Recreation Trail, parkway drives are used for the route. These are lightly traveled residential streets. South of Morgan Avenue, there is an off-road trail for 1.9 miles until you get to Layton Avenue.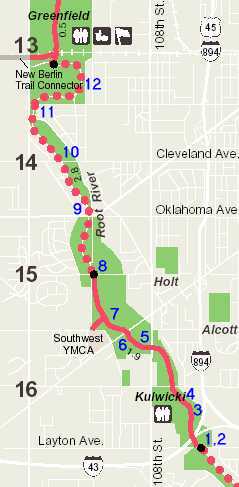 Map Without Numbers
The Oak Leaf Trail along the Root River is a good urban ride. The parkway drive section is residential, while the off-road portion is surrounded by a ribbon of nature. There are official and unofficial connectors to the off-road trail along its route.
Photos: (taken 9/11/03 & 7/11/09)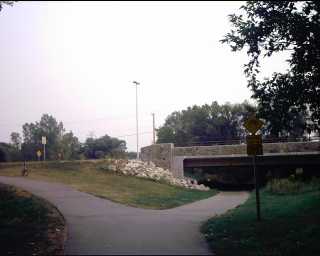 1 - Looking south at the Layton Avenue underpass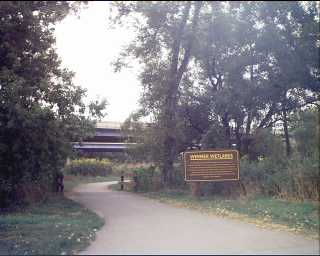 2 - Looking north at Layton Avenue. I-43 bridges over the wetlands.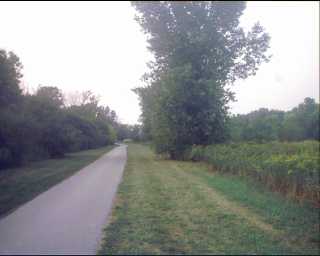 3 - Northbound near Kulwicki Park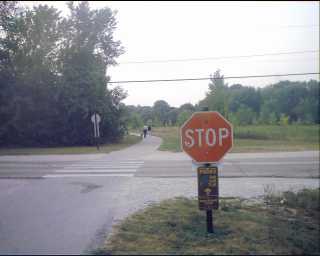 4 - Crossing north over Coldspring Road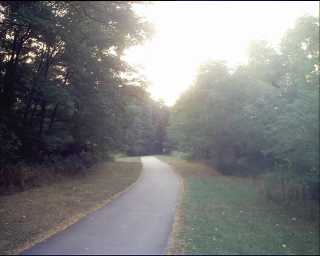 5 - Just north of 108th Street (STH 100)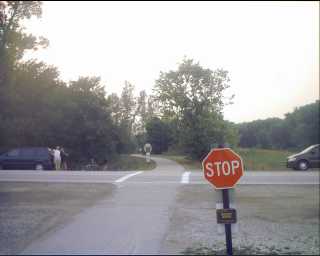 6 - People frequently park on Beloit Road to use the trail.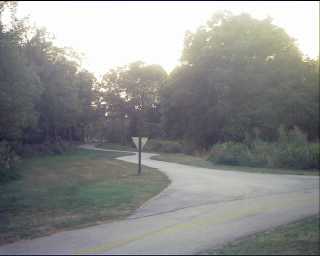 7 - A side trail diverges here to get to Howard Avenue.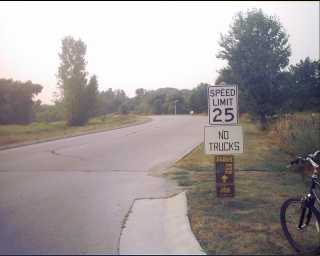 8 - The beginning of the parkway drive at Morgan Avenue.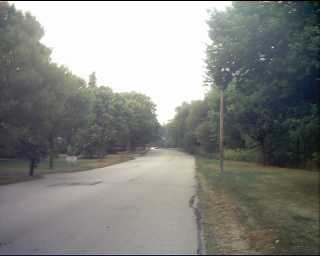 9 - Residential area north of National Avenue.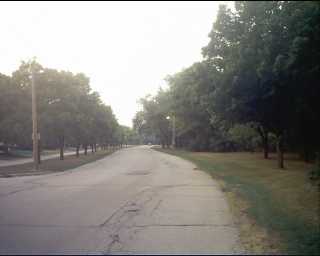 10 - North of Cleveland Avenue. Notice this segment has a separate frontage road for residential access.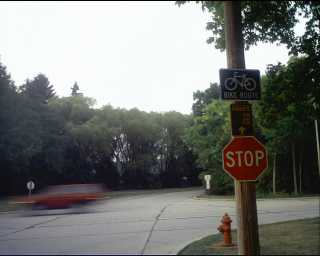 11 - Crossing north over Lincoln Avenue, you enter Greenfield Park.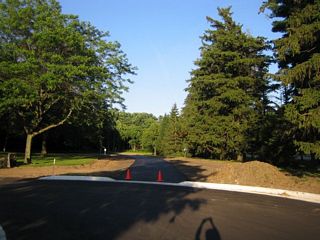 11a - The beginning of the "new" trail in Greenfield Park that replaces a park drive. It goes from the parking lot at picnic area 3 to the parking lot at picnic area 5.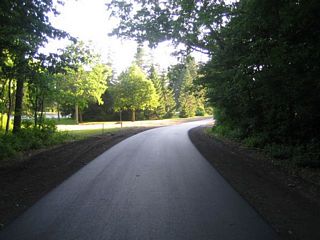 11b - Looking southbound (west)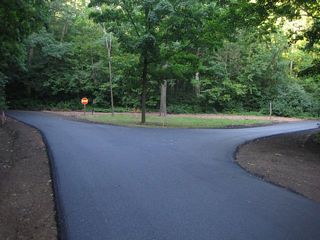 11c - Northbound where the park road used to have an entrance on Lincoln Ave. To the right is Lincoln Ave and to the right (straight) is the trail through the woods.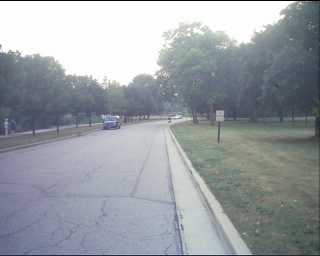 12 - Typical parkway drive in Greenfield Park. Notice the off-road path on the left, next to the lagoon.