Spring Break '98
Scott and I do not act like normal college students, so why should spring break be any different? So instead of spending hundreds of dollars and going to Florida, we went to Michigan for three days. Here's the scoop, if you want to know all about it:
Scott drove to my house on Wednesday, March 18 in his 1988 BMW 325is and arrived at about 9 pm. We went to sleep early and got up at 4:30 am and were on the road at 5:30 am. It was snowing lightly and the roads were not good. We went about forty from Green Bay until halfway between Marinette and Escanaba. All of a sudden we crossed into Delta County, and the road was ice and slush free, so we could travel at the speed limit. We got to Manistique about 9:30 am central time. There we stopped at Hardee's, and got some gas. We also looked at a cool bridge in downtown.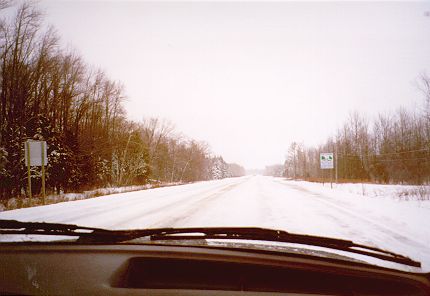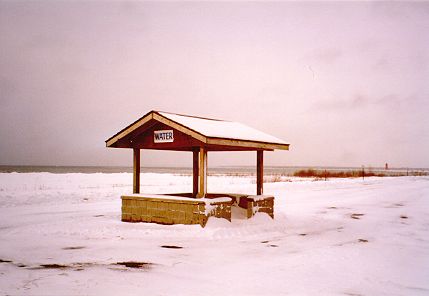 Michigan State Road 35, and a well in Manistique.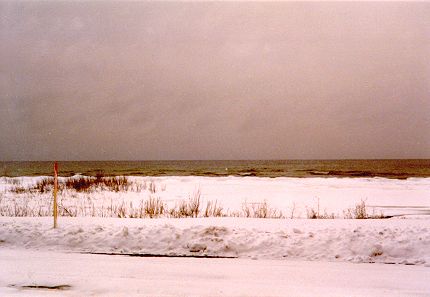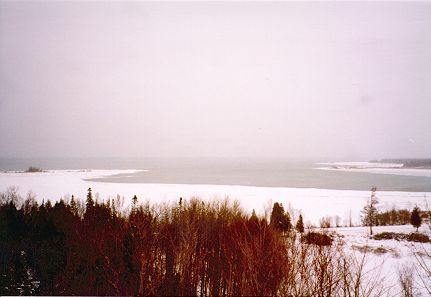 Lake Michigan
We then drove on US 2 until we got to the Cut River Bridge. We goofed around there for a while and took some pictures. Then we headed to Sault Saint Marie. We got there about 2:30 pm Eastern Time, and crossed into Canada and ate at Burger King. We managed to confuse the cashier with our US money, and we got some Canadian bills. Then we headed for the Mackinac Bridge and got there around four or so. We stopped and took some pictures and played in the snow, and then we were off to Saginaw. On the way we stopped at this one back road where his aunt said that cars roll uphill. We drove to it and parked where we thought the bottom of the hill was, and then we rolled uphill, it was cool. But we figured that it is not the actual bottom of the hill, just an illusion. We got to Saginaw around 8:30 pm, and ate at a Kenny Rogers Roasters. Then we went to his Grandpa's house and stayed there for the night. We got up at 8 am the next day and went to Scott's uncle's business in Midland. Then we headed out to Detroit, and we got to downtown at around 12:30 pm. We went to the Renaissance Center on the Detroit River, and ate at the Burger King there. Then we paid $3.50 to go to the 72nd floor and look around the city. It was somewhat rainy, so the view wasn't the best, but it was cool nonetheless.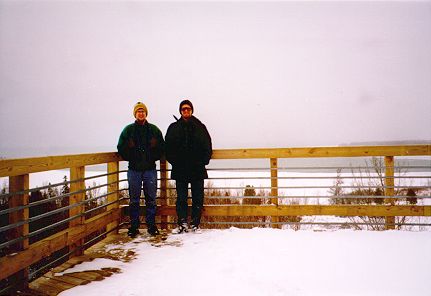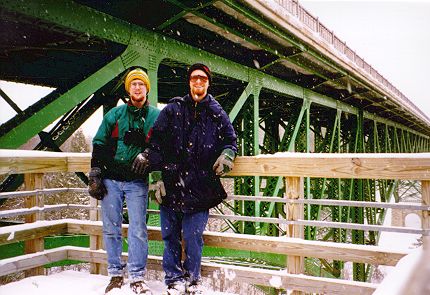 Scott and I at a rest area and then at the Cut River Bridge.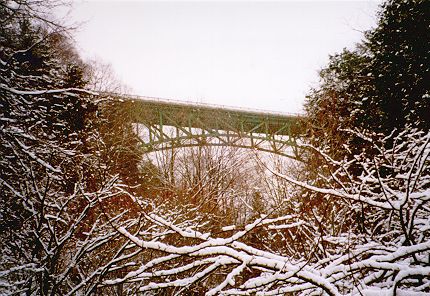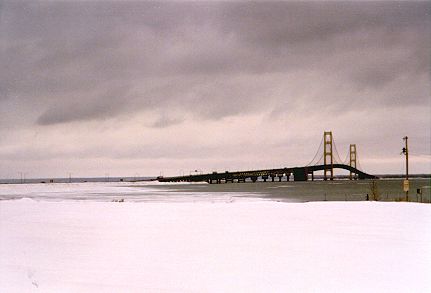 The Cut River Bridge and the Mackinac Bridge.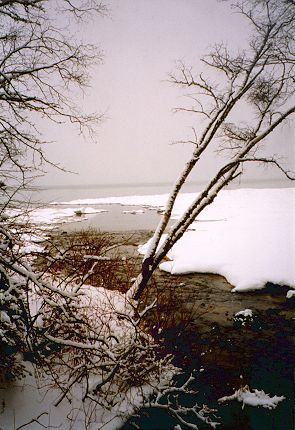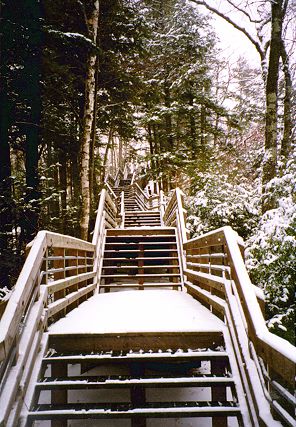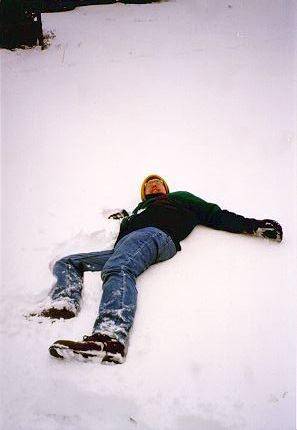 The Cut River, stairs at the Cut River, and Craig in the snow at the Mackinaw Bridge.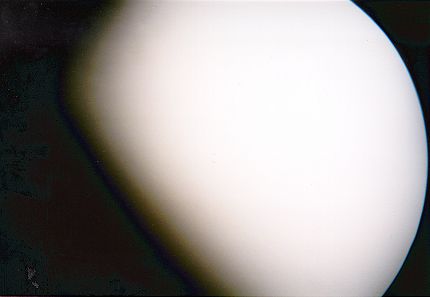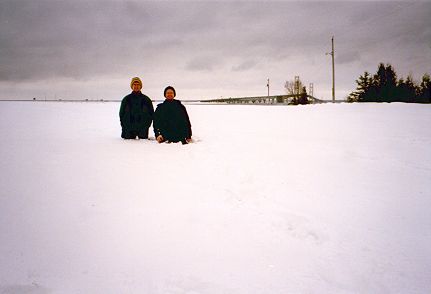 An attempt at a picture through Scott's binoculars, and Scott and Craig at the Mackinaw Bridge.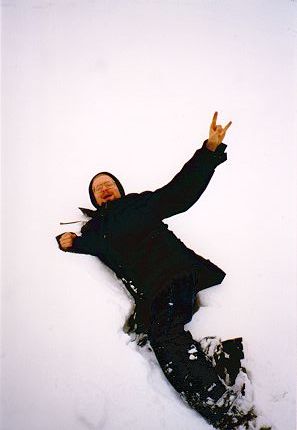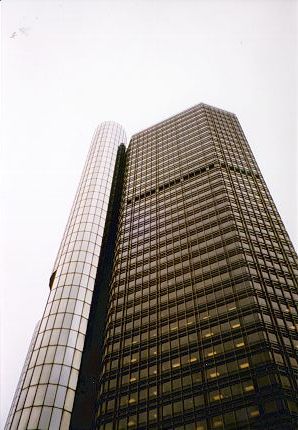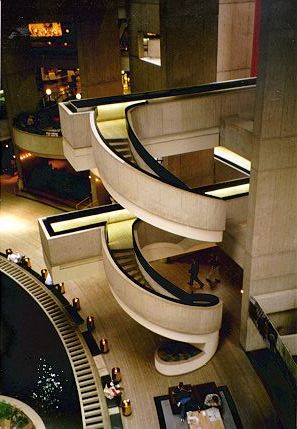 Scott in the snow at Mackinac Bridge, the outside of the Renaissance Center, and the inside of the Renaissance Center.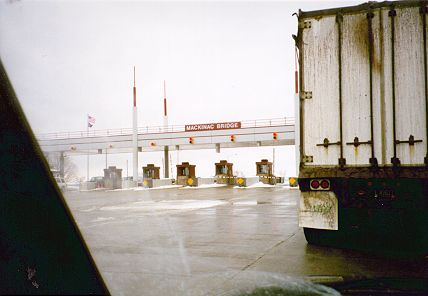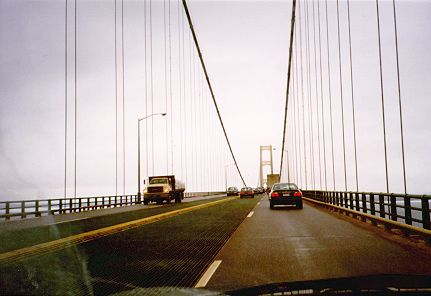 Bridge toll and the Mackinac Bridge.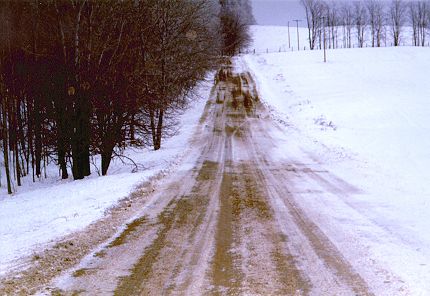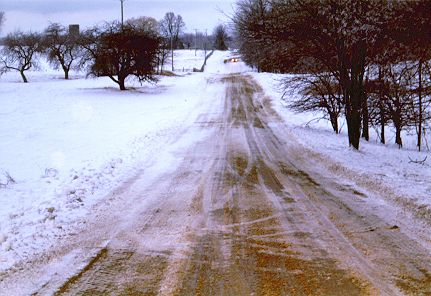 The Mystery Spot outside of Rose City, MI.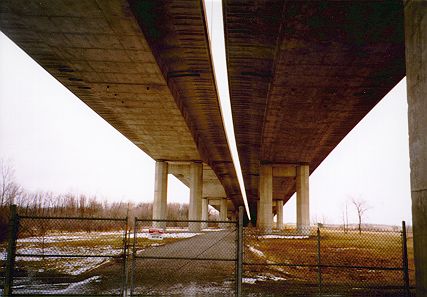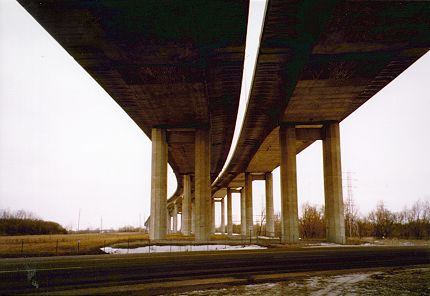 I-75 in Saginaw, MI.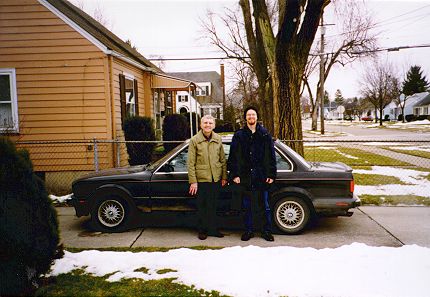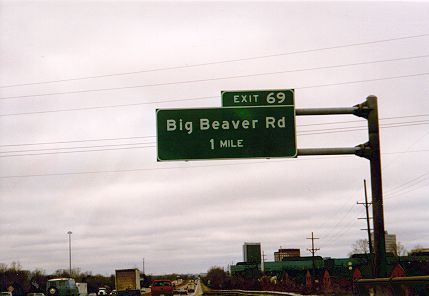 Scott and his Grandpa, and a cool sign we found in Detroit.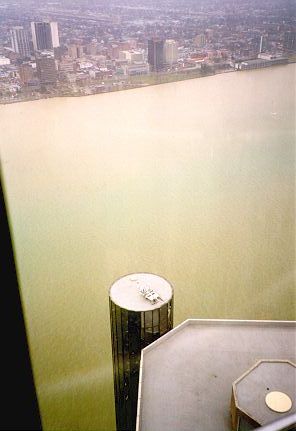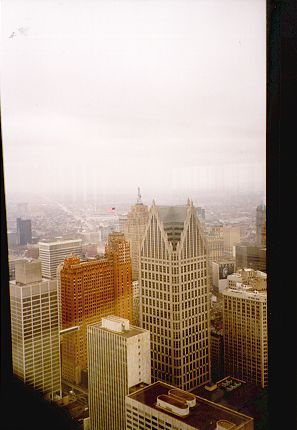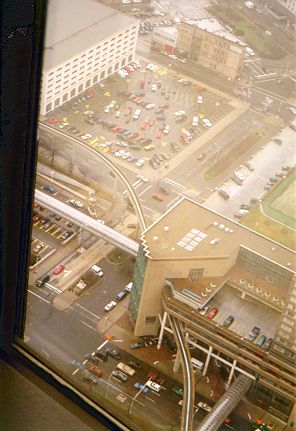 Canada across the river, and Downtown Detroit.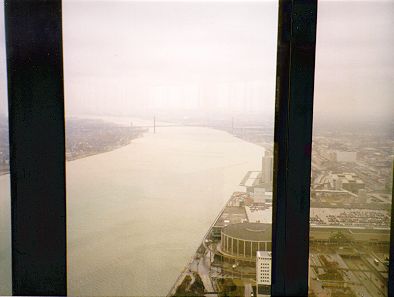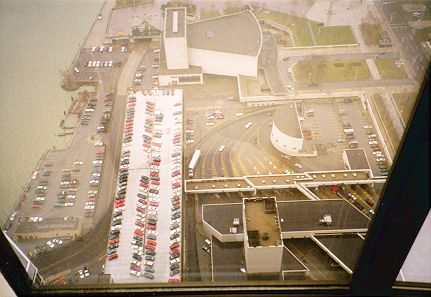 Detroit with Ambassador Bridge in background, and the US customs at the Winsdor tunnel.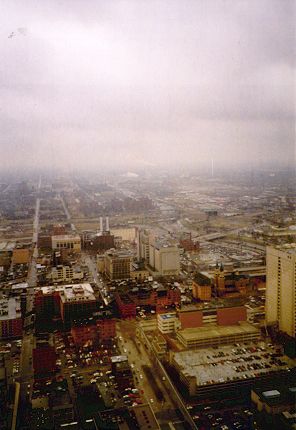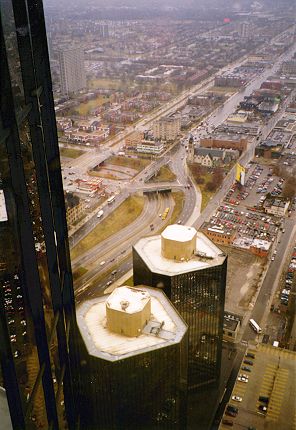 Downtown Detroit.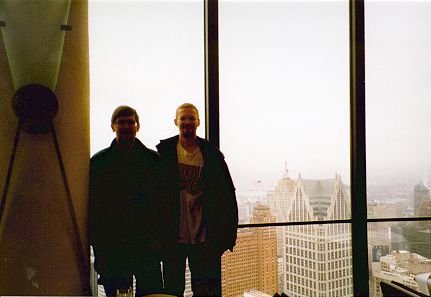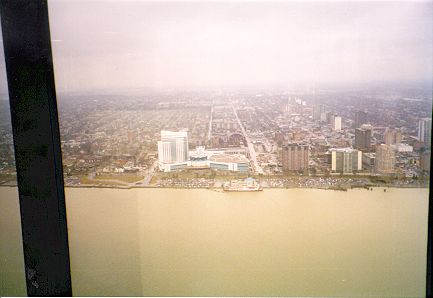 Scott and I, and Canada.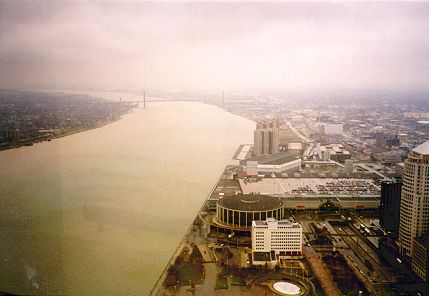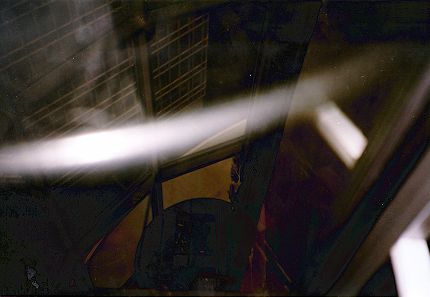 Ambassador Bridge and Detroit, and inside the elevator.
So when we got done with that, we drove in the Windsor Tunnel to Canada, and then we went across the Ambassador Bridge to the USA. The line was long at customs, and the customs agent was a dink to us. He asked us tons of questions, probably because no one in their right mind would go to Canada and come right back. So then we were going to drive around the city on the freeways a while, but it started to sleet so we tried to leave, but there were major traffic jams on the freeways, and we were going about 20 mph or so. It continued on like that until just before the town of Howell. There was a major accident on I-96 a couple miles ahead of us, so the police routed three lanes of interstate traffic through the town on a one lane road. So that took forever, but when we got on the interstate again, it was not congested and then the snow let up and the road was dry, so it was clear sailing to Grand Rapids, where our Motel 6 was awaiting us. We got there around 8:30 pm, and then we ordered Pizza Hut Pizza. All in all, it took us five hours for a 2-1/2 to 3 hour trip.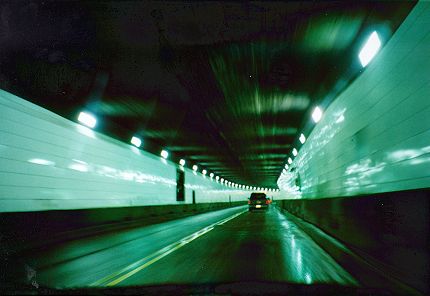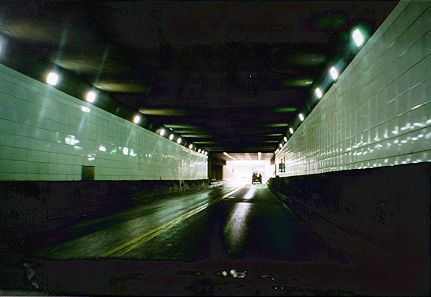 The Winsdor Tunnel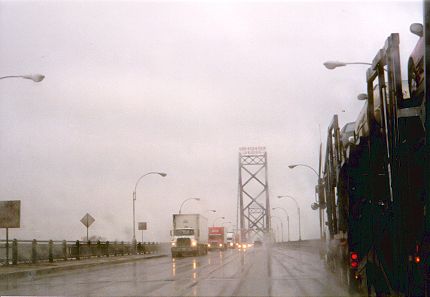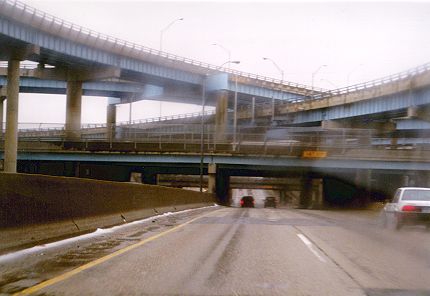 The Ambassador Bridge and an interchange on Michigan 39 in Detroit.
We got up at like 9 am Saturday morning, and we got ready and went to McDonalds to eat breakfast. Then we went to Gateway Country, which sells Gateway computers. Then we drove around Grand Rapids, and stopped in downtown and took pictures from the top of the 17 story building there. Then we drove to I-94 and then tried to locate a new freeway Michigan is building, but we could not find it. Then we took I-90 to Downtown Chicago, stopping along the way and eating at McDonalds. We went to Chicago, and drove on Lower Wacker Drive and then parked by the John Hancock Building. We walked there and then went up to the observatory on the 94th floor. It was awesome, it was daylight at first and then it turned dark while we were up there. We got back to the car around 7 pm, so we drove back to Green Bay, stopping at the oasis on I-94 to eat at Wendy's. We got back to my house around 11 pm.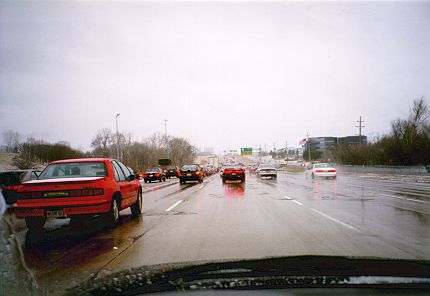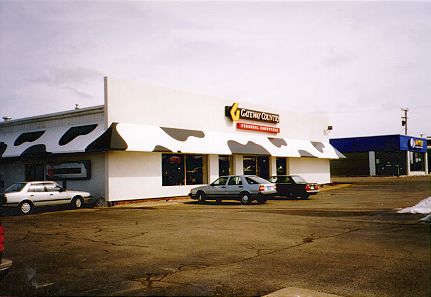 I-96 and the Gateway Country store in Grand Rapids.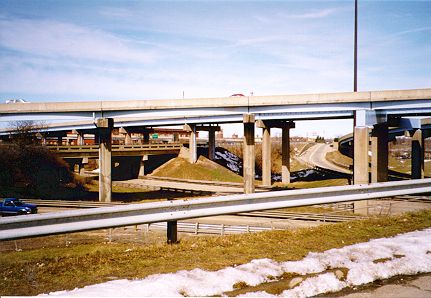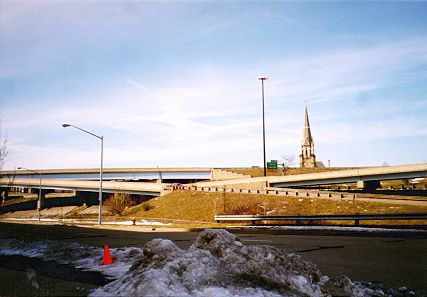 Interchange of U.S. 131 and I-196 in Grand Rapids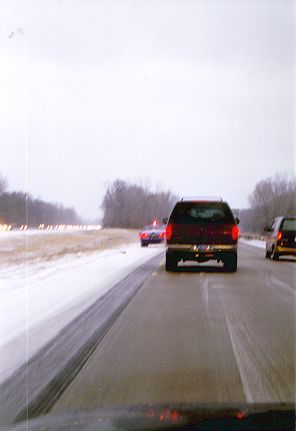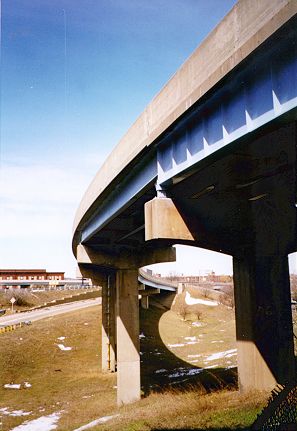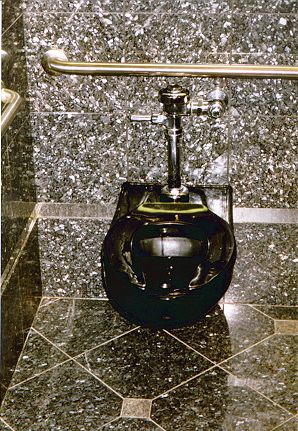 Michigan State Police on I-96, Bridge in Grand Rapids, and a black-colored toilet. You don't see many of them, do you?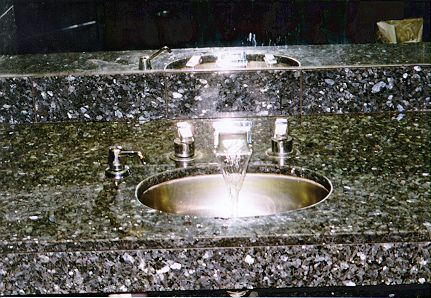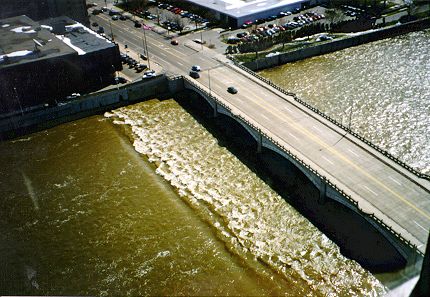 Sink, and a bridge in Grand Rapids.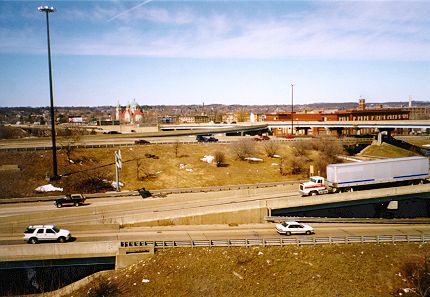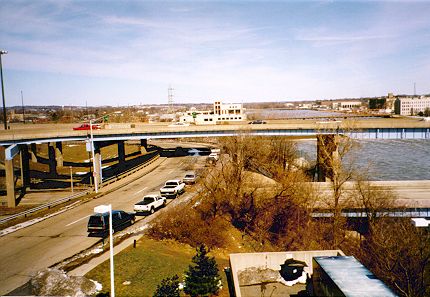 Downtown Grand Rapids.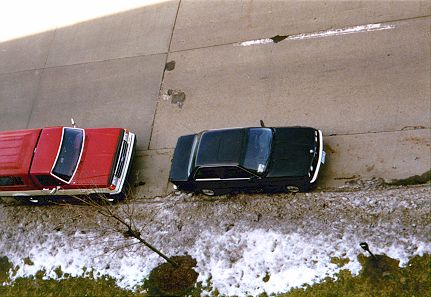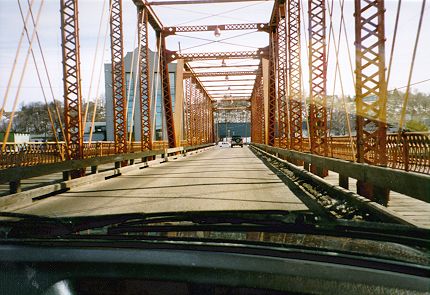 Scott's car, and a bridge in downtown Grand Rapids.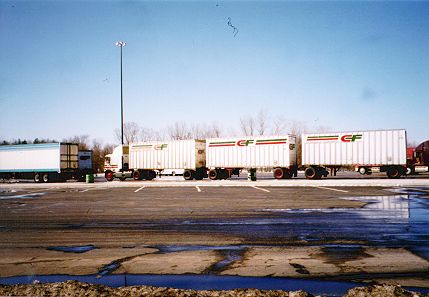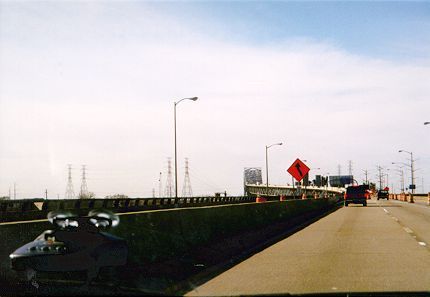 A triple at an Oasis, and the Chicago Skyway.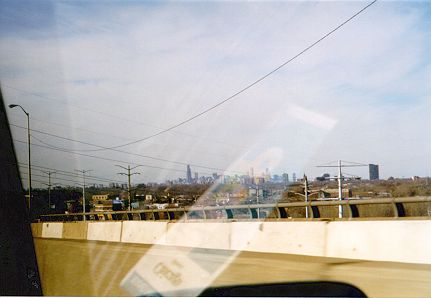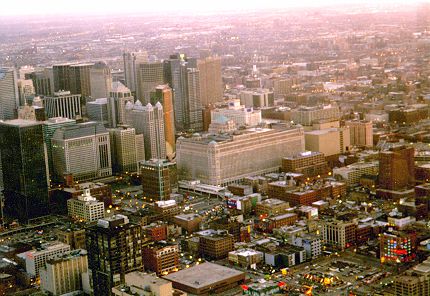 Chicago.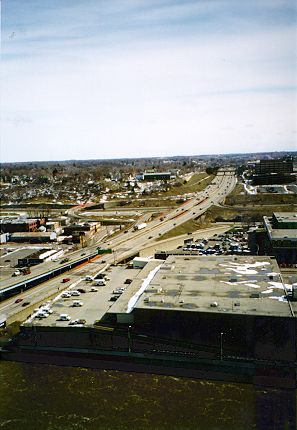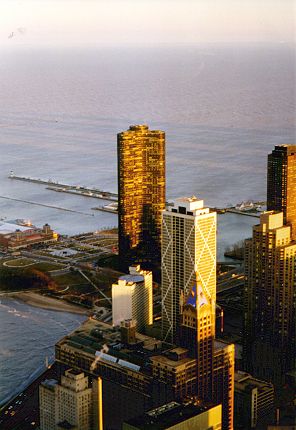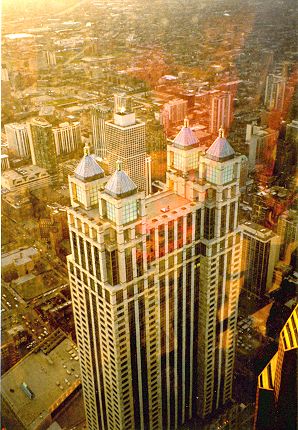 Downtown Grand Rapids, Lake Point Tower, and some building.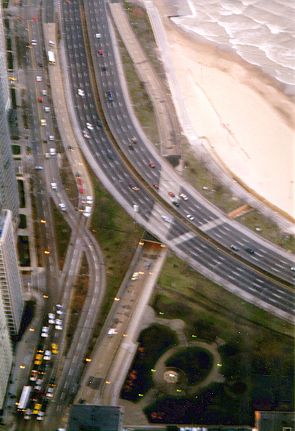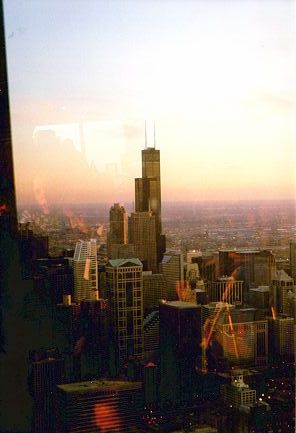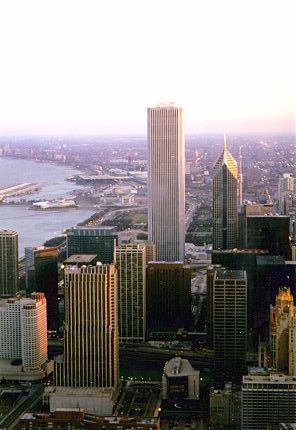 Lake Shore Drive looking north, the Sears Tower, and the Amoco Building.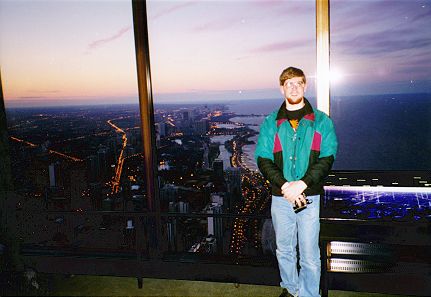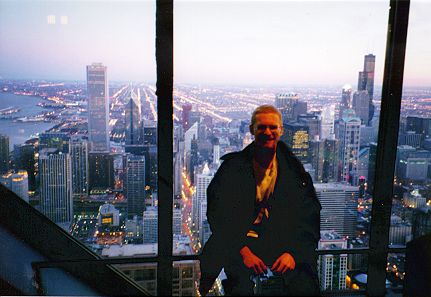 Scott and I in the John Hancock building.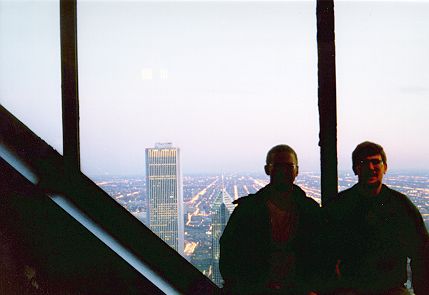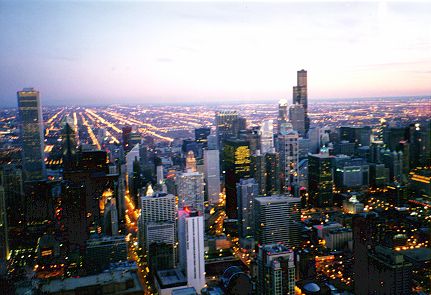 Scott and I, and downtown Chicago from the John Hancock building.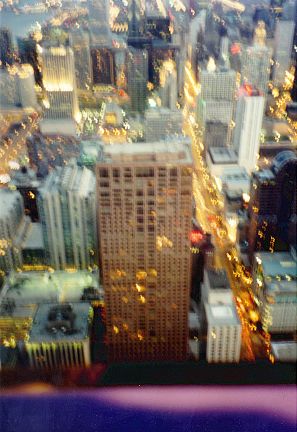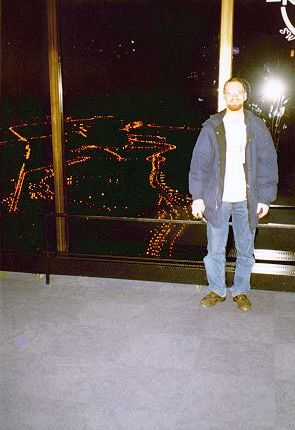 Michigan Avenue, Lake Shore Drive, and Scott and Chicago to the north.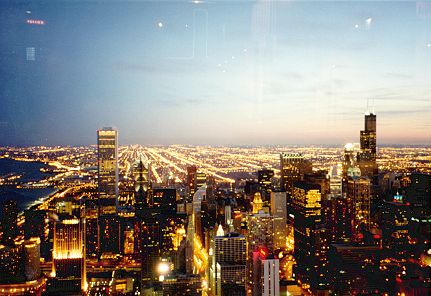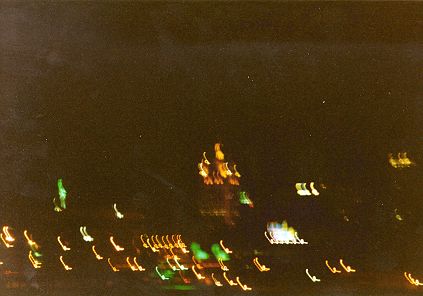 Chicago to the South, and Downtown Milwaukee.
---
Back to Main Photo Album
Back to The On-line Cubicle
---
Craig R. Holl / craigholl@hotmail.com / http://www.midwestroads.com/craigholl / http://www.midwestroads.com/craigholl/photo/michigan/michigan.html / &copy 1996-2004 / Revised February 3, 2003