I-72 Mississippi River Bridge
The catwalk had to go through each beam on top of each pier, so there was portal cut out of the steel to let you through. It was like being on a submarine. Each pier also had railing around it, so they could be inspected. When we got to the end of the steel superstructure, we had to climb back up to the level of the roadway. This was difficult and scary, as there is only water beneath you.
A portion of the Illinois side approach was unpaved. All the falsework and rebar was ready, though. (Walking on rebar sure is difficult, though!) We then walked to the Illinois side, to the point where we took the picture of the IL 106 interchange shown below. Then we had the fun of doing it all over again, going the other way. It was a very unique and fun experience. I doubt I'll get to do something like that again. We happened to get to the bridge at just the right time in its construction.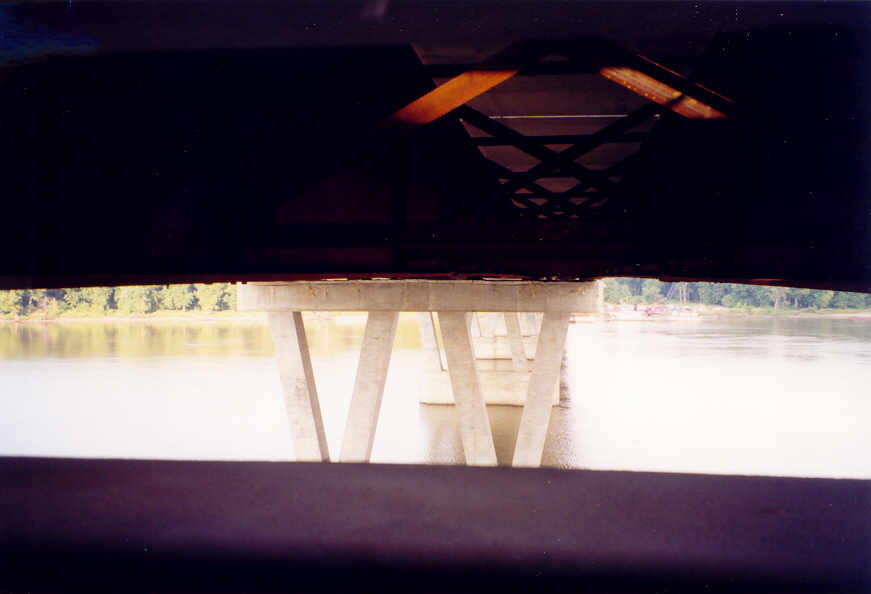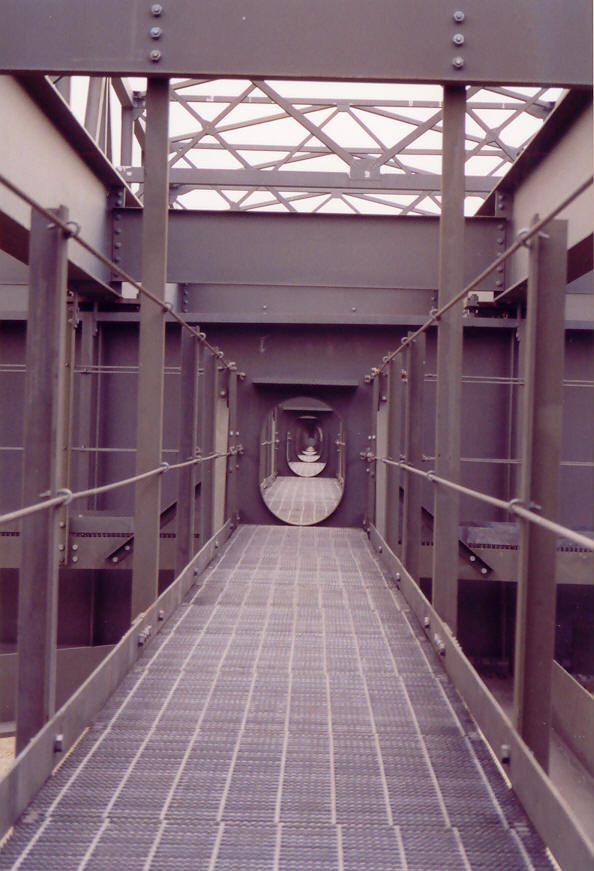 Looking east under the falsework, inspection catwalk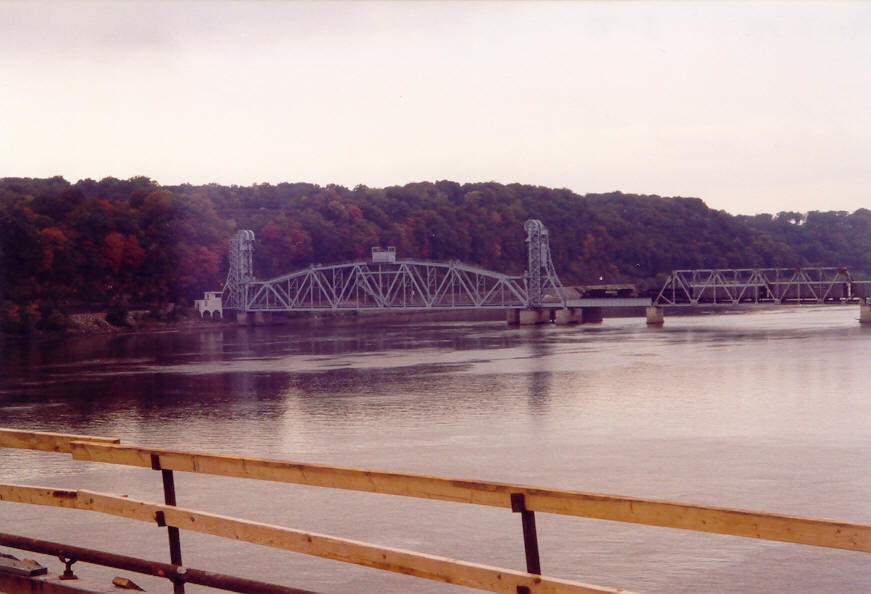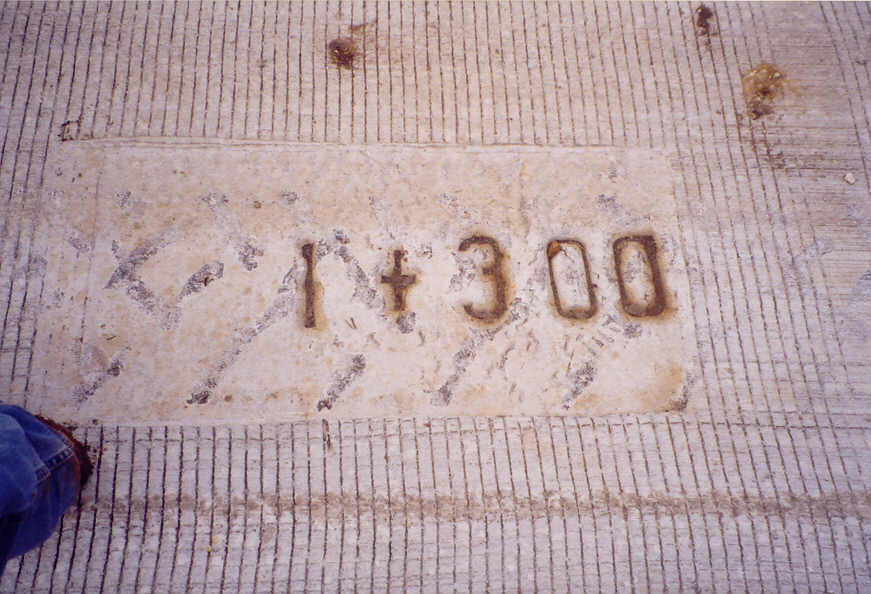 Railroad bridge (train going over bridge), metric station in concrete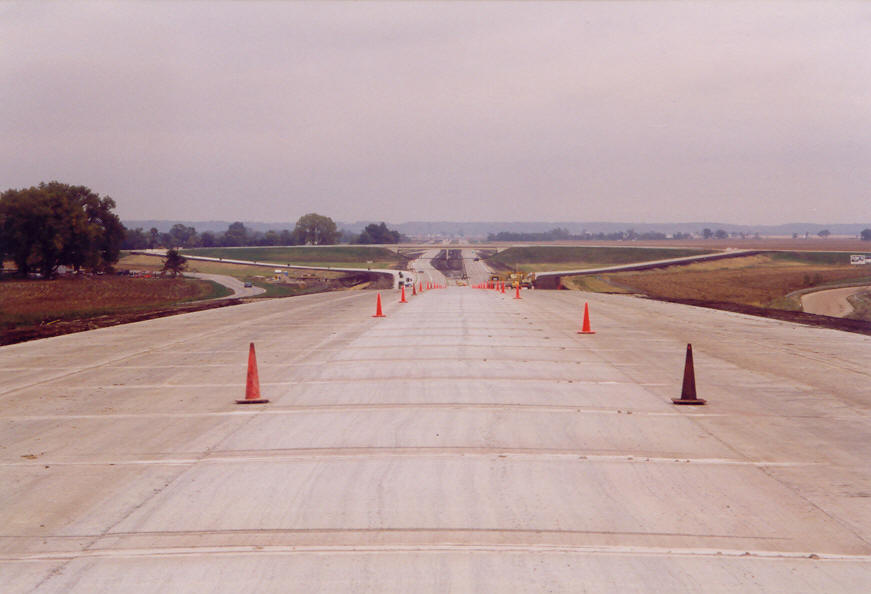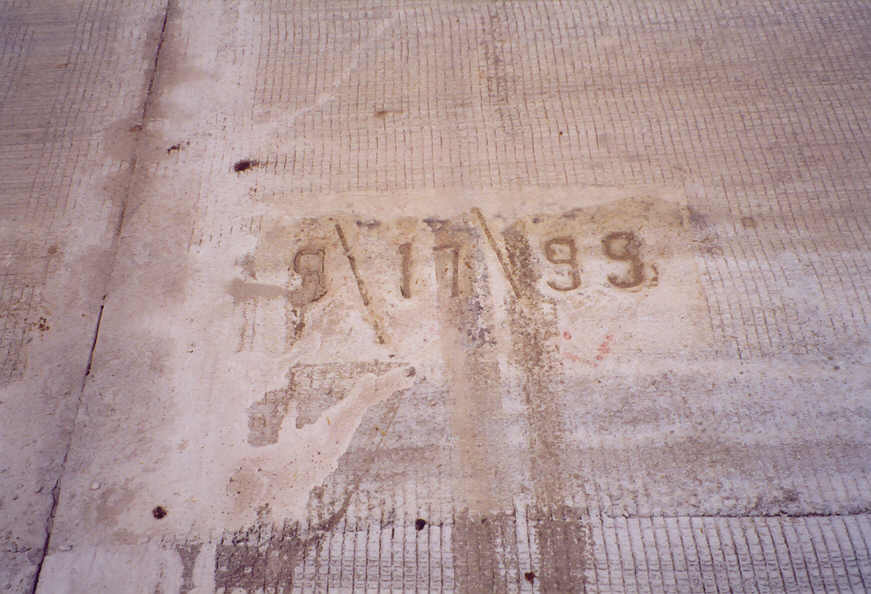 Looking east on I-72 in Illinois at the IL 106 interchange, date in concrete (9/17/99)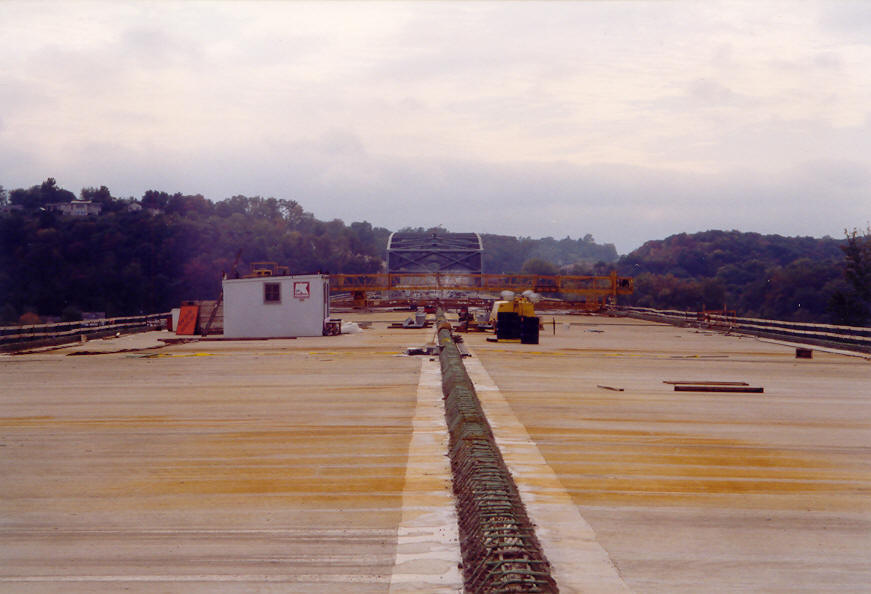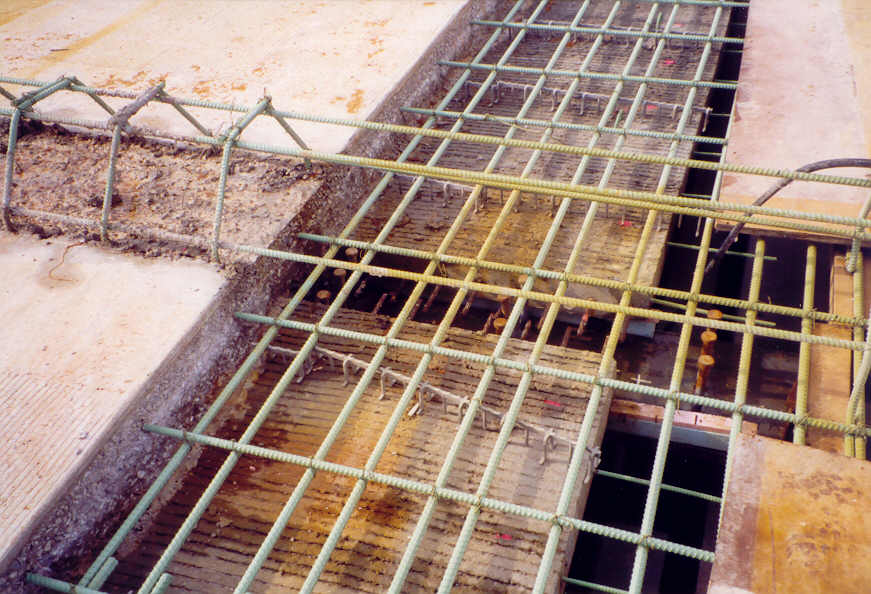 paving on I-72 bridge east approach looking west to Missouri, joint on deck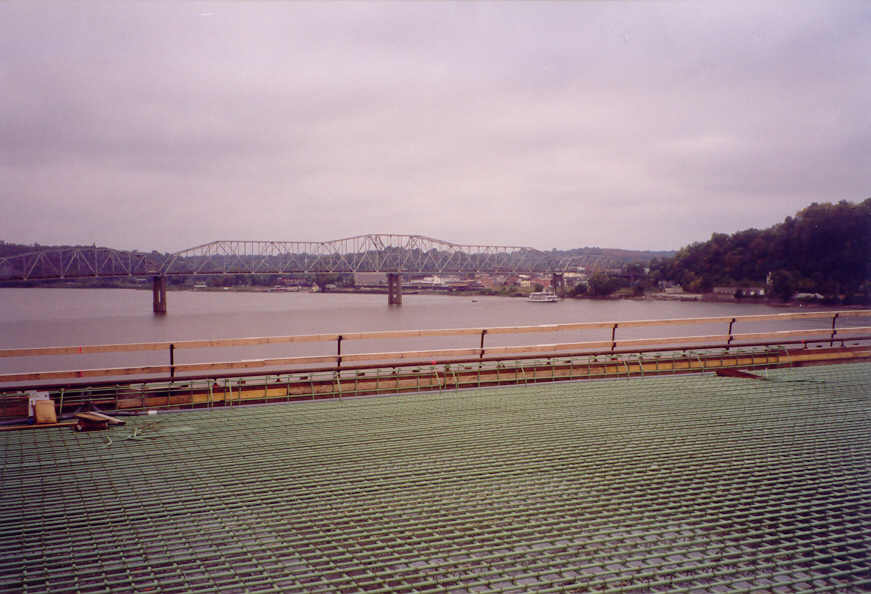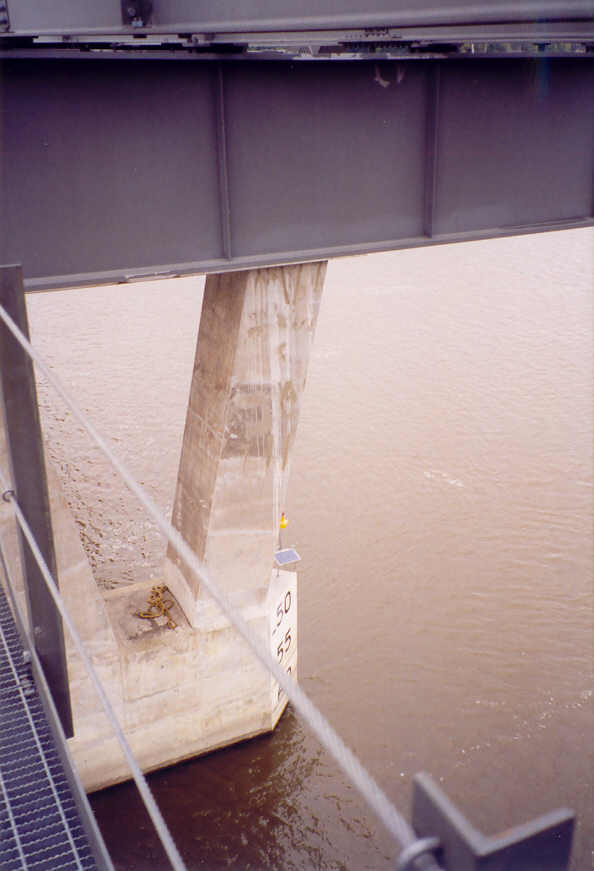 Old US 36 bridge (also notice rebar ready for pouring), bridge pier (notice numbers that give water to bridge clearance)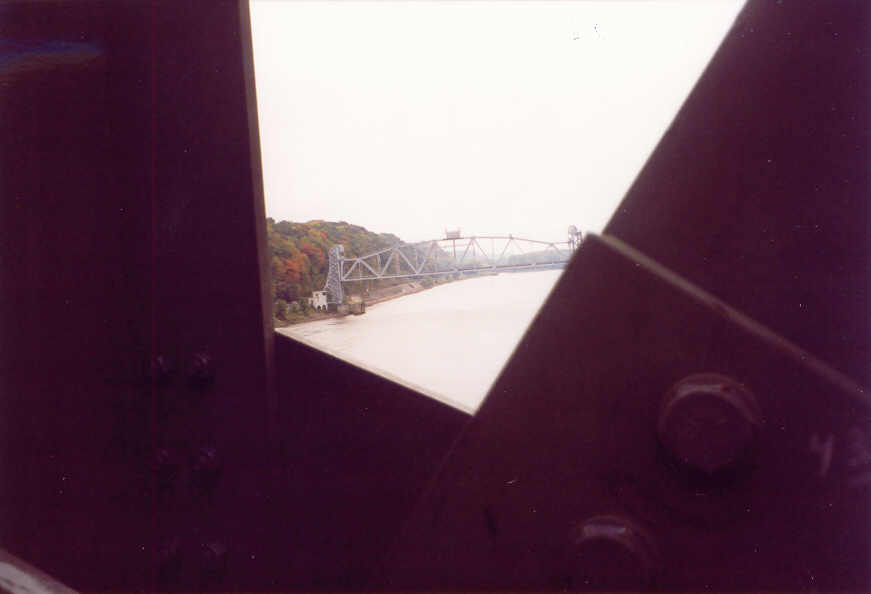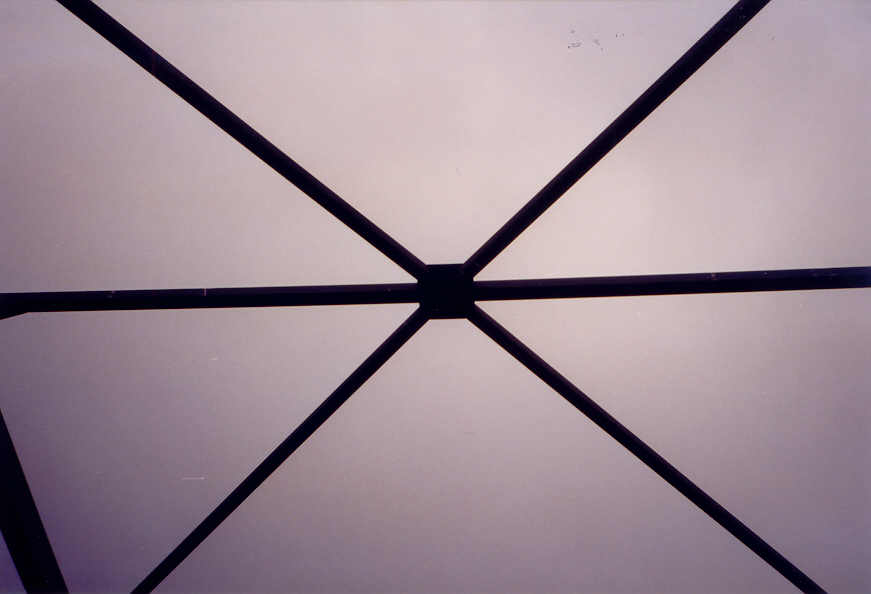 Railroad bridge in raised position, center of superstructure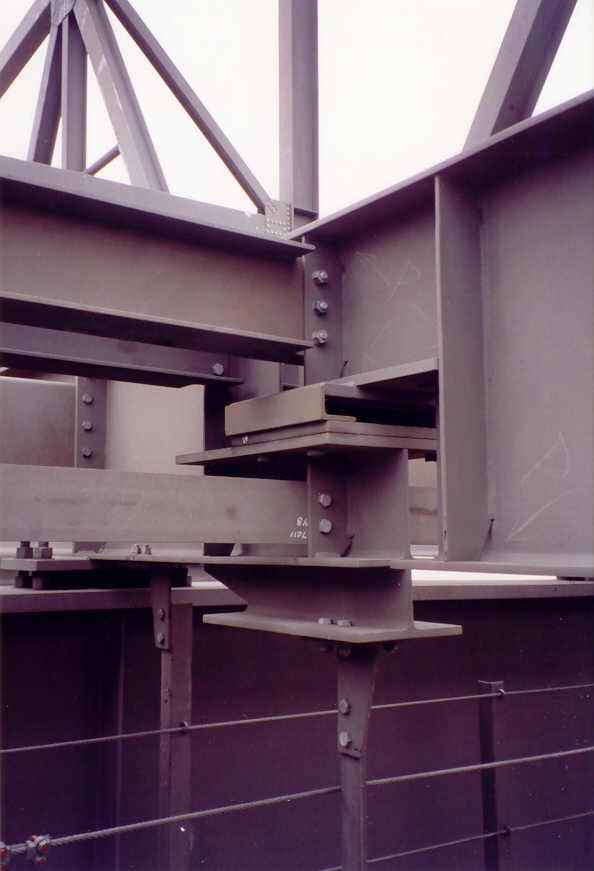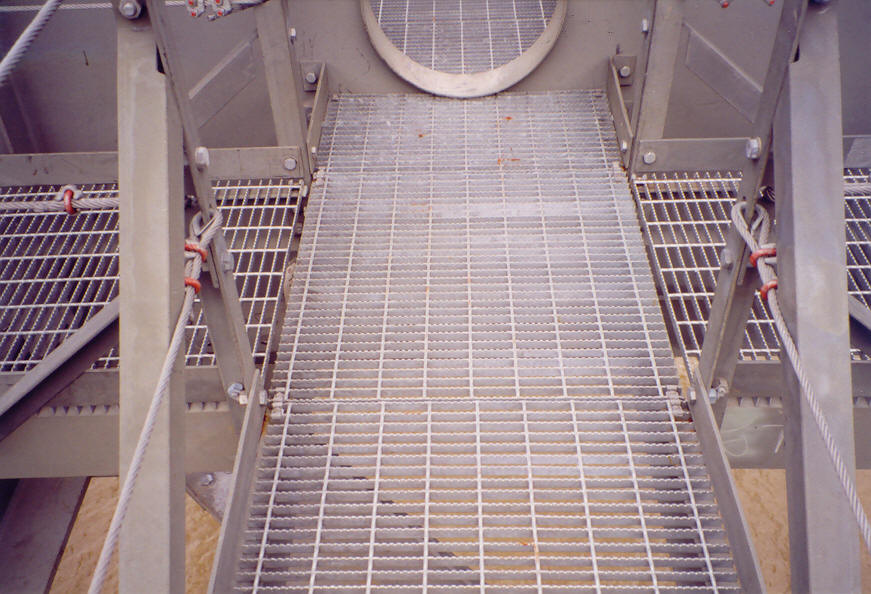 Steel superstructure, inspection catwalk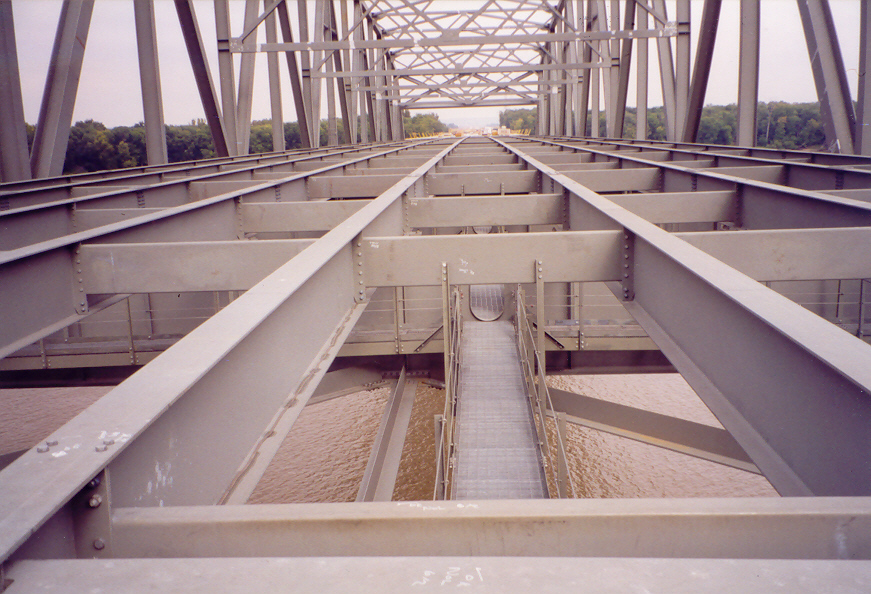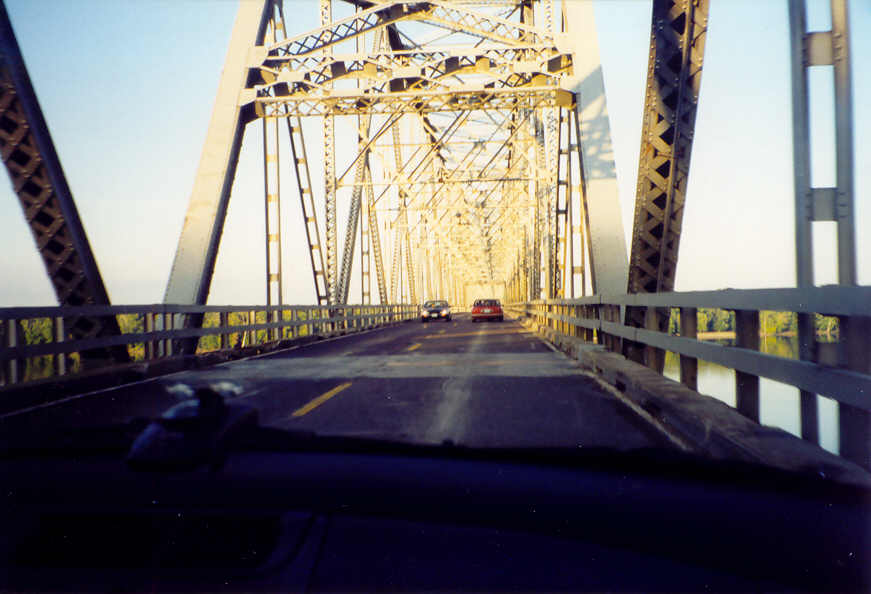 I-72 superstructure looking east to Illinois (notice catwalk below the deck), old US 36 bridge
For another good page about the new I-72 Mississippi River crossing, go to Mark Roberts' Interstate 72 page.
After we got done with the bridge, we headed out of Hannibal on I-72. We stopped in Jacksonville, IL to check out the US 67 freeway on its west side. The I-72 / US 67 interchange is a full cloverleaf, so it appears US 67 will be extended as a freeway to the south in the future sometime. The pier on the I-72 bridges over US 67 are unique, as well. Our route back to Platteville was I-72 to I-55 to I-155 to I-74 to I-80 to US 61 to US 151.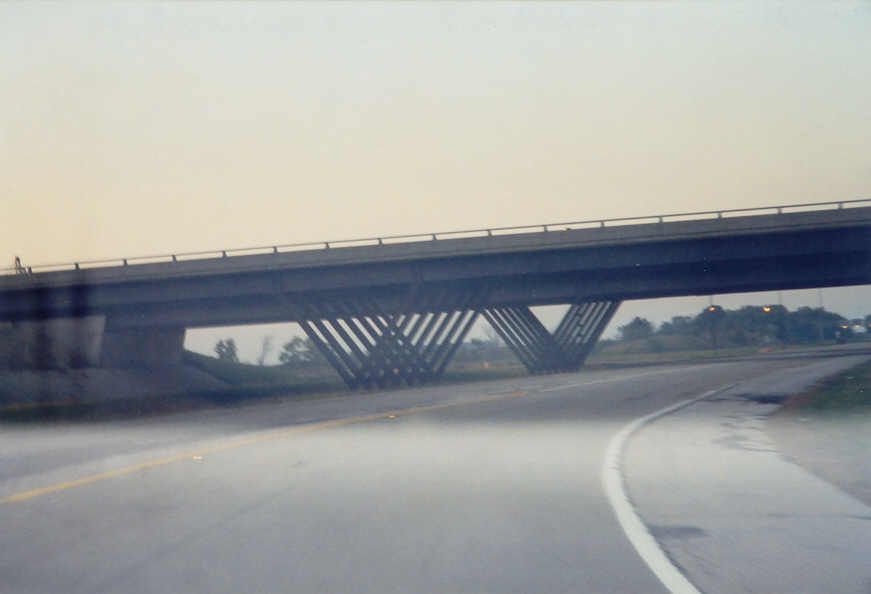 US 67 / I-72 interchange. First picture taken from loop ramp, second picture taken from the unused ghost 'through' roadway
---
Page 1
Page 2
---
Back to Main Photo Album
Back to The On-line Cubicle
---
Craig R. Holl / craigholl@hotmail.com / http://www.midwestroads.com/craigholl / http://www.midwestroads.com/craigholl/photo/hannibal/hannibal02.html / &copy 1996-2004 / Revised February 3, 2003