Chicago
On Saturday, May 3, Scott and I went to Chicago again. We left at 6 a.m. We found a new shortcut around Beloit, a town I hate. We drove to downtown first, and walked around there for a while. We went to the Amoco Building, and to the Sheraton. We also looked at the "El", and at the Chicago River and the bridges across it. We drove on Lower Wacker Drive, too. That is cool. There are tons of underground streets in the downtown. They are cool.
After downtown, we drove up Lakeshore Drive, and over to I-294. Then Scott missed another toll, and we then went to the planetarium. That was a cool place. I actually got a t-shirt, my first souveneir of my Chicago trips. Then we drove on I-90 to Michagan. Then we took I-94 back to Chicago and took I-80 across Illinois. We got back to Platteville at about 1:30 a.m.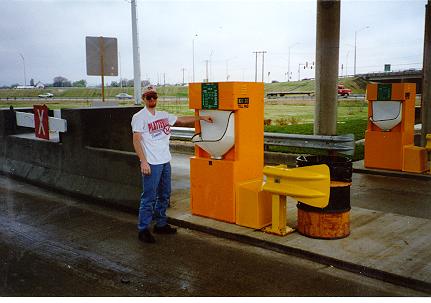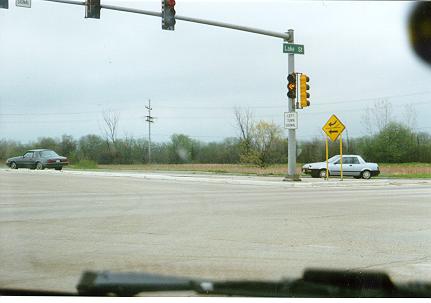 Scott throwing the change in the toll that he missed, and a weird road sign in Elgin.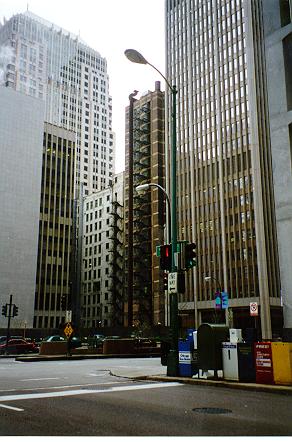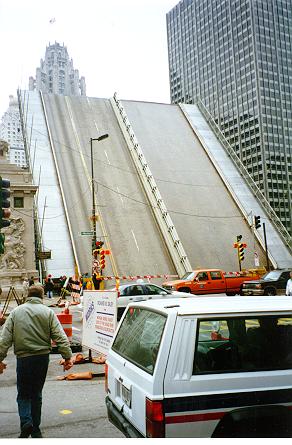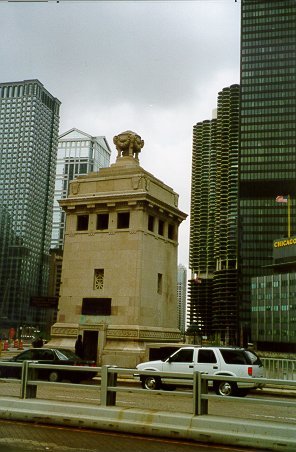 A fire escape in downtown Chicago, the Michigan Avenue bridge over the Chicago River, and the tower of the Michigan Avenue bridge over the Chicago River.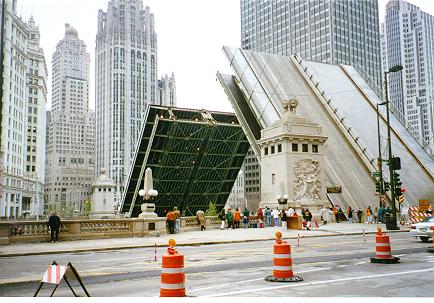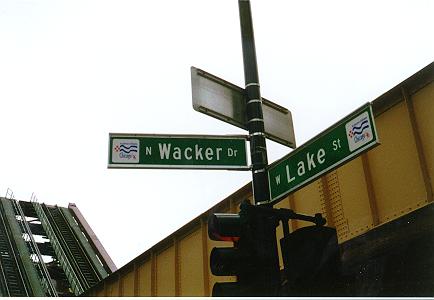 Another shot of the Michigan Avenue bridge, and the signs at Wacker Drive and Lake Street.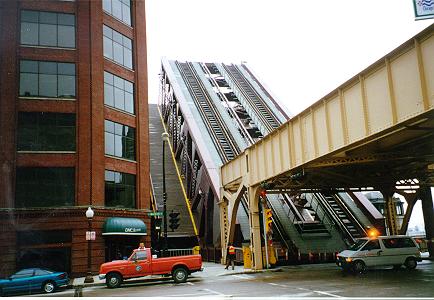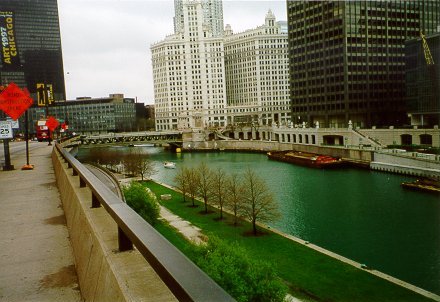 The Lake Street Bridge over the Chicago River opening. The "El" runs right over Lake Street, and the bridge is an engineering marvel. Also, a view of the Chicago River.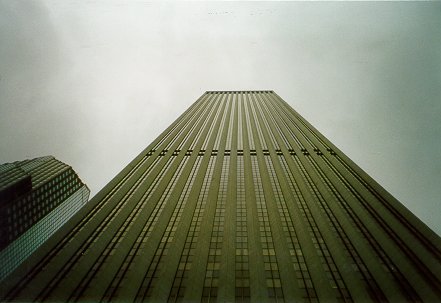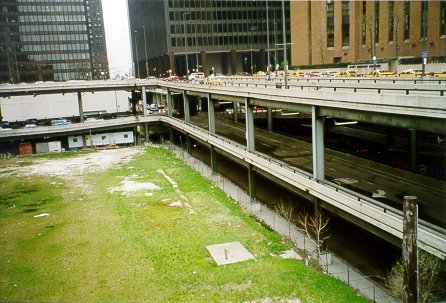 A view of the Amoco Building, and an unused piece of real estate in downtown Chicago, showing the three levels of all downtown streets.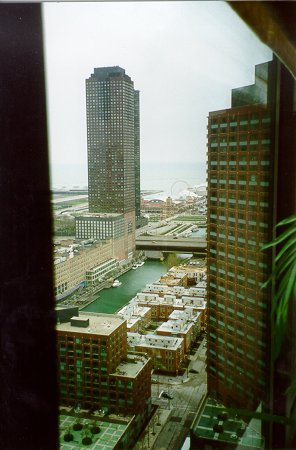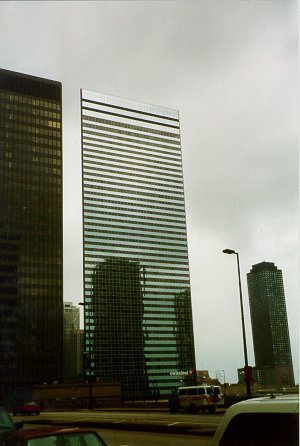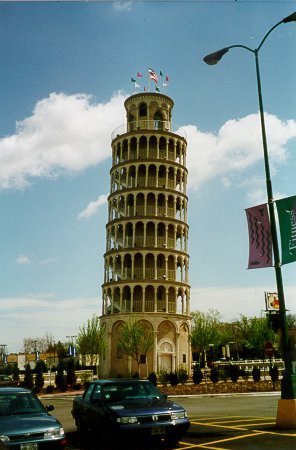 Lake Michigan from The Sheraton Hotel, the "2-D" building, and the leaning tower of Chicago.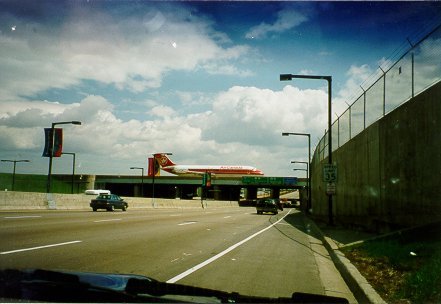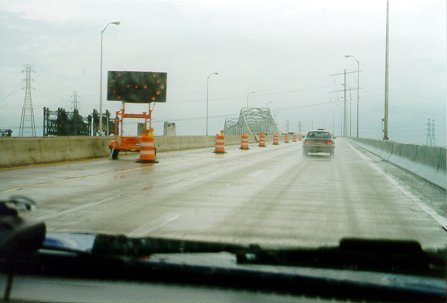 The taxiway over I-190, and the Skyway in the rain.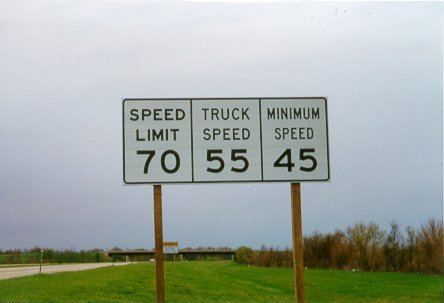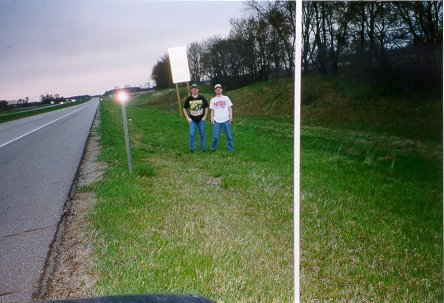 Speed limit sign in Michigan, and Scott and I standing in front of a "Speed Limit 70" sign.
---
Back to Main Photo Album
Back to The On-line Cubicle
---
Craig R. Holl / craigholl@hotmail.com / http://www.midwestroads.com/craigholl / http://www.midwestroads.com/craigholl/photo/chicago03/chicago03.html / &copy 1996-2004 / Revised February 3, 2003