Chicago
On Wednesday, April 23, Scott and I went to Chicago in his car. We left at 5:47 am from Platteville. We arrived at the Illinois Toll Authority (ITA) at 9:20 am. We inquired about obtaining old interstate signs there, but we have to write to the director for that. From there, we went to a BMW dealership and swindled our way into test driving a M3. That was fun. We tried to test drive a Corvette that day as well, but we were unsuccessful. From there we went to downtown. We went up the John Hancock again, and then ate at McDonalds in Water Tower Place, which is a fancypants mall. Then we drove around the freeways for about two and a half hours, and got to FermiLab National Particle Accelerator at 4:20 pm and explored around there. Then we went to the O'hare oasis on I-294 to eat supper. Then we went to O'hare airport to see it. We roamed around the inside of it for two hours. It was fun. We left there at 9 pm, and went back to Platteville via Lake Geneva.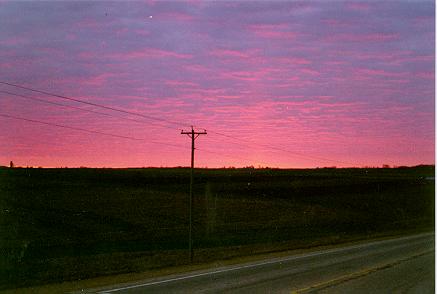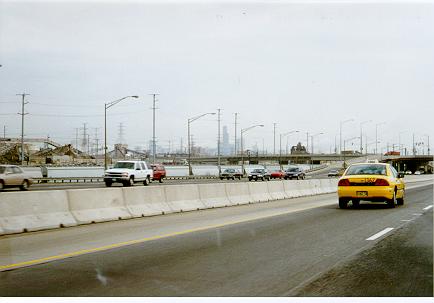 Sunrise at 6:05 A.M. and downtown Chicago in the background on I-55.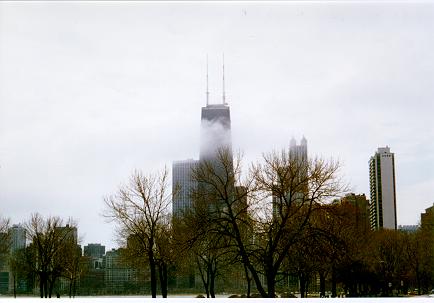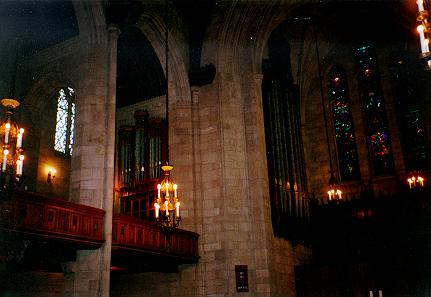 Downtown Chicago and a Presbyterian church in downtown Chicago.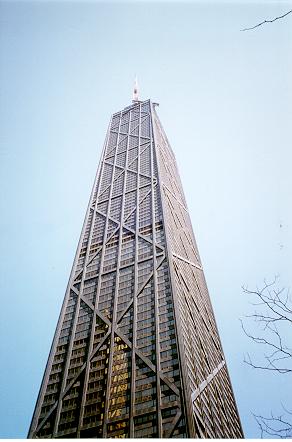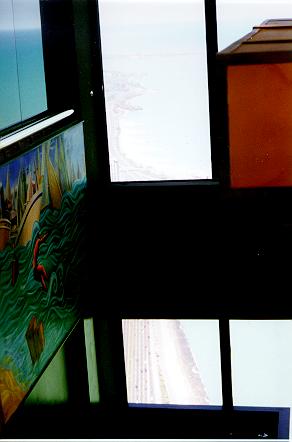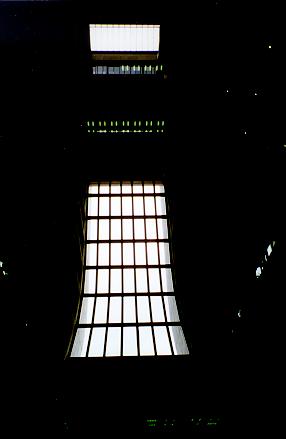 The John Hancock Building, looking north out of it, and inside the FermiLab building.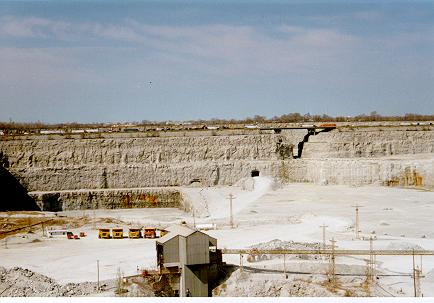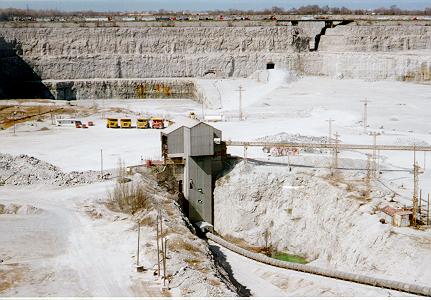 A massive quarry off of I-294.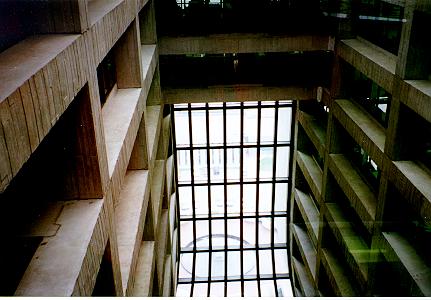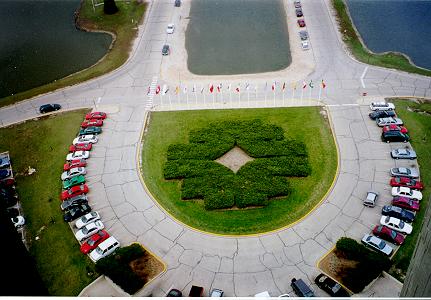 Looking down in the FermiLab building and the front area of FermiLab.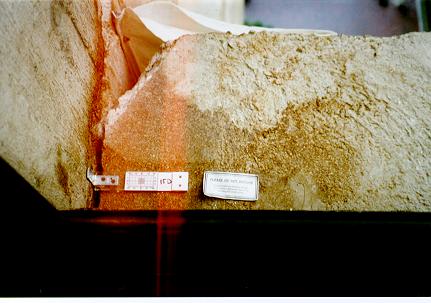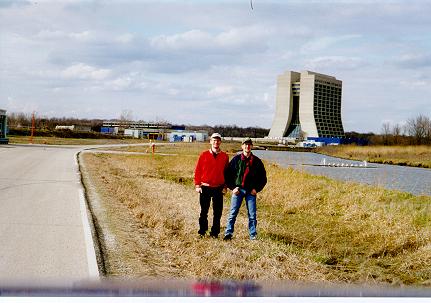 The structural integrity of FermiLab, and Scott and I standing on the Main Ring Accelerator.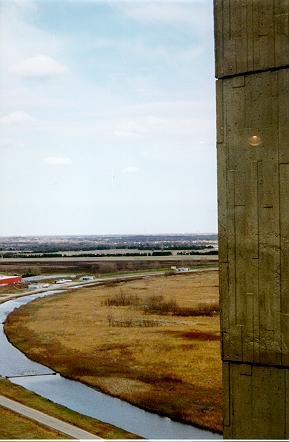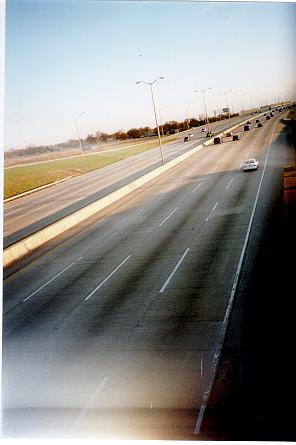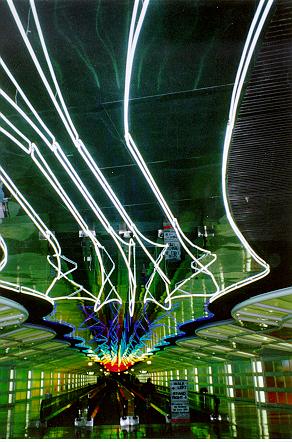 Part of the Main Ring Accelerator, looking north on I-294 at the O'Hare Oasis, and the underground tunnel connecting the inner terminal 1 with the outer terminal 1.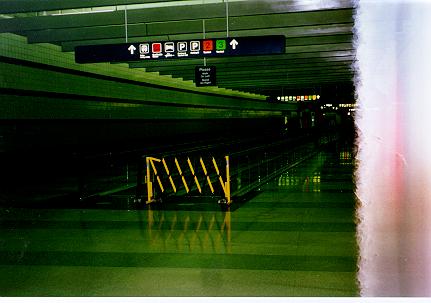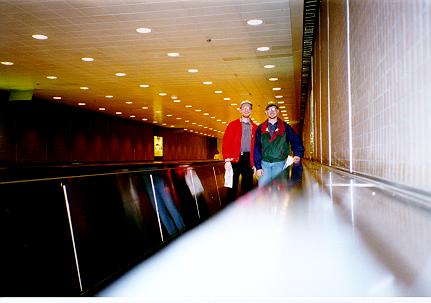 Moving walkways in O'Hare, and Scott and I on one of them.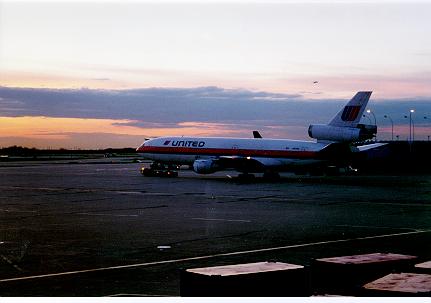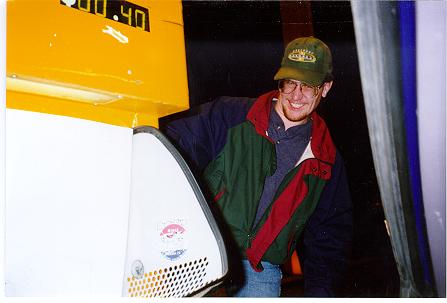 Looking out at the runways, and me kicking the last toll booth on I-94 before before Wisconsin.
---
Back to Main Photo Album
Back to The On-line Cubicle
---
Craig R. Holl / craigholl@hotmail.com / http://www.midwestroads.com/craigholl / http://www.midwestroads.com/craigholl/photo/chicago02/chicago02.html / &copy 1996-2004 / Revised February 3, 2003