Lake Country Recreation Trail
Description: The Lake Country Recreation Trail is a Waukesha County trail that runs east to west from Waukesha to Oconomowoc. It is partially on an old railroad ROW, so it is relatively flat. There are a few good hills in the middle section, though. The scenery is good, except that it is now on a power line ROW, so there are power lines all over. The west end of the trail used to be in Delafield at Mill Road, but in 2009 the trail was extended west to downtown Oconomowoc.
Official Website: Lake Country Recreation Trail
Map: Map courtesy of Mark Hintz
Length: 8 miles (plus about another 5 miles for the extension)
Surface: Crushed Limestone east of Valley Rd (CTH B), asphalt west of there
Access Fee: free
Facilities on the Trail: There are several parks along the trail that have bathrooms and water
Connections: The eastern end of the trail starts at Golf Road (north frontage road of I-94), right across from University Drive. Unfortunately this a relatively unaccessable place for the trailhead. WisDOT should have constructed an underpass at I-94, so the large residential area south of I-94 would have easy access. At Delafield, a three mile ride south on Cushing Park Road will get you to the Glacial Drumlin Trail. The Ice Age Trail also follows it for a little bit just west of Highway 83. The Ice Age Trail is for hiking only. The west end of the trail ends just south of downtown Oconomowoc.
Future Improvements: The entire trail is to be paved in 2010.
Photos: (taken 10/25/03)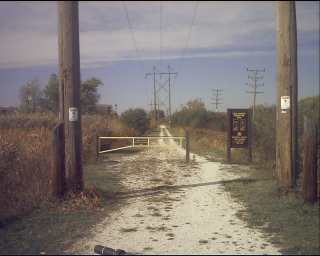 Looking west at the east beginning of the trail at Golf Road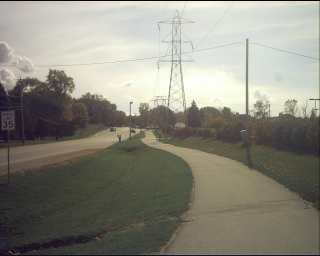 Looking south on CTH SS (Prospect Ave) on the westbound trail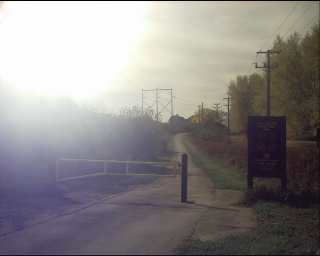 Westbound at CTH E (Maple Ave)

Through Delafield the trail follows city streets. This is looking west, as soon as you get to pavement.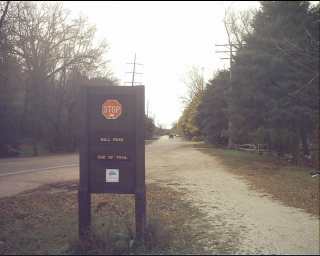 The west end of the trail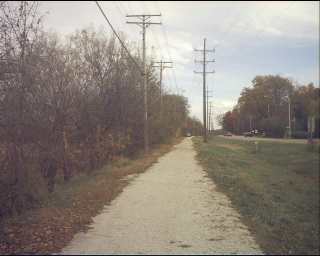 The western beginning of the trail in Delafield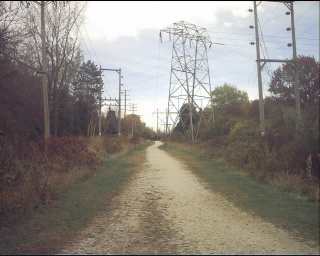 Looking east after you get through Delafield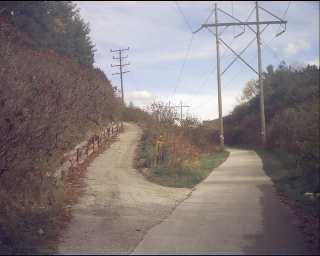 The Ice Age Trail breaks off (to the left) just west of Highway 83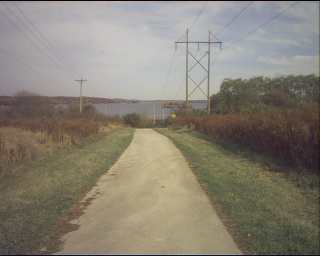 Eastward down the hill to Pewaukee Lake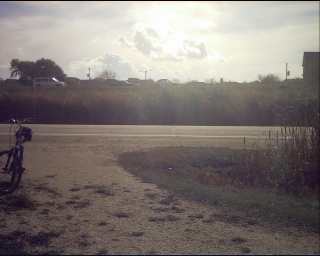 The east end of the trail. There should be an underpass of I-94 to connect the trail to the residential area to the south.